Oldham West and Royton by-election: Why Jeremy Corbyn is doing worse than Ed Miliband
Corbyn has kicked off his leadership with an emphatic win in Oldham – just like Miliband did back in 2011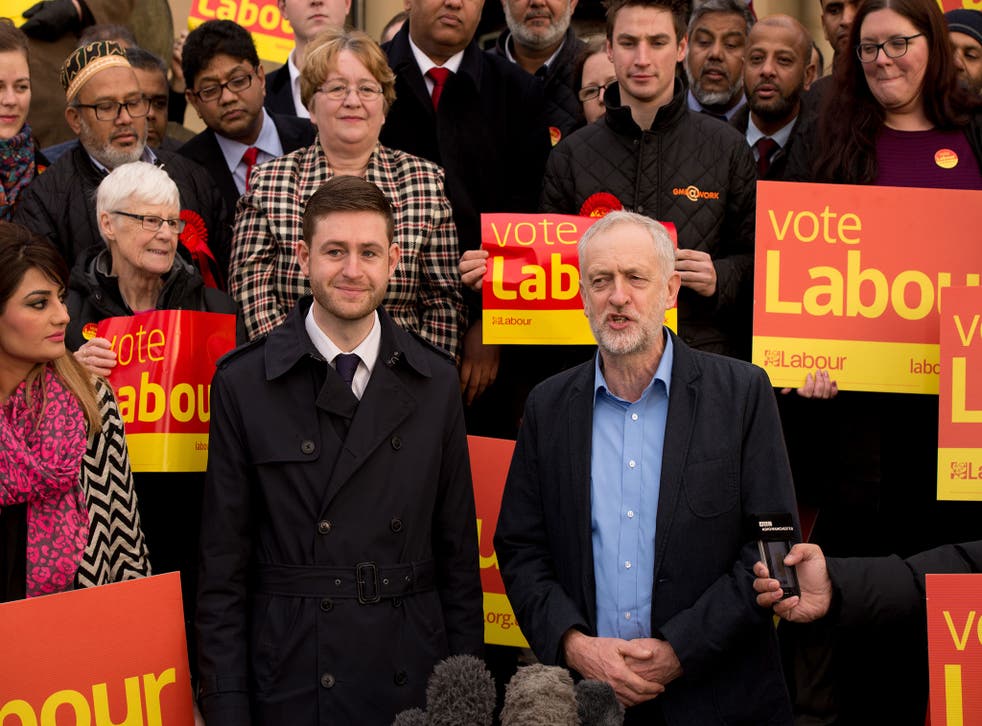 There's no doubt that Labour's win in the Oldham West and Royton by-election was more resounding than almost anyone predicted, and amounts to a boost for Jeremy Corbyn's leadership.
Despite widespread speculation that Labour's more socially conservative, white working-class base would defect to Ukip because of Mr Corbyn's peacenik policy positions, candidate Jim McMahon increased the party's share of the vote to a commanding 62.1 per cent – a majority of 10,722.
A good night for Labour, then. With a nod to Peter Snow, the BBC's doyen of electoral swing, the Telegraph had "a bit of fun" and extrapolated that Mr Corbyn would be on course for general election success – just eight seats short of an overall majority – if Labour's Oldham West and Royton performance were repeated across the country.
The short rejoinder, as the Telegraph readily acknowledge, is this: it won't be repeated across the country. Just ask Ed Miliband.
Leave aside the fact that Scotland, where Labour shed 40 of its 41 seats in the general election, may be lost to the Scottish National Party for a generation – if not forever.
Leave aside, too, the fact that Ed Miliband's problem in England was that he piled on votes precisely where he did not need them – in Oldham West and Royton, the swing to Labour from the Conservatives in May was 7 per cent, compared to less than half a per cent nationwide – and lost ground in the crucial swing seats like Nuneaton.
Take a look instead at the first by-election of the 2010 Parliament, and of Ed Miliband's leadership – which also happens to have been in Oldham.
The parallels between Oldham East and Saddleworth in January 2011 and Oldham West and Royton in December 2015 are striking.

Then, as now, Labour – licking its wounds from a heavy general election defeat and under a newly elected leader – had an unwanted by-election in the old mill town foisted upon it. The narrow victory in May 2010 of Oldham East's sitting Labour MP, Phil Woolas, had been declared void at the High Court, after Woolas was found by an election court to have breached the Representation of the Peoples Act by making false statements about his Lib Dem opponent.
But on 13 January 2011, the new Labour candidate, Debbie Abrahams, romped to victory. She increased Labour's share of the vote by 10.3 per cent compared to the general election – more than Mr McMahon's increase of 7.3 per cent.
The Conservatives, both in Thursday's by-election and in 2011, came third. This time, their vote share fell by 9.6 per cent – then, it fell by 13.6 per cent. So, at the risk of going into far too much detail, swing from Conservative to Labour (the only two parties who can realistically win a general election, remember) in the 2011 by-election was a stonking 11.95 per cent, compared to 8.45 per cent this time.
Add this to the fact that, back then, Ed Miliband – unlike Jeremy Corbyn now – was recording consistent opinion poll leads over the Conservatives, and we're forced to conclude that Mr Corbyn is performing less well now than Mr Miliband was then, health warnings about opinion polls notwithstanding.
And look what happened to Ed.
Join our new commenting forum
Join thought-provoking conversations, follow other Independent readers and see their replies