Oliver Wright: The dismissal Downing St was forced to dismiss
Inside Whitehall: The Civil Service is a very, very big organisation and it needs someone with corporate expertise to run it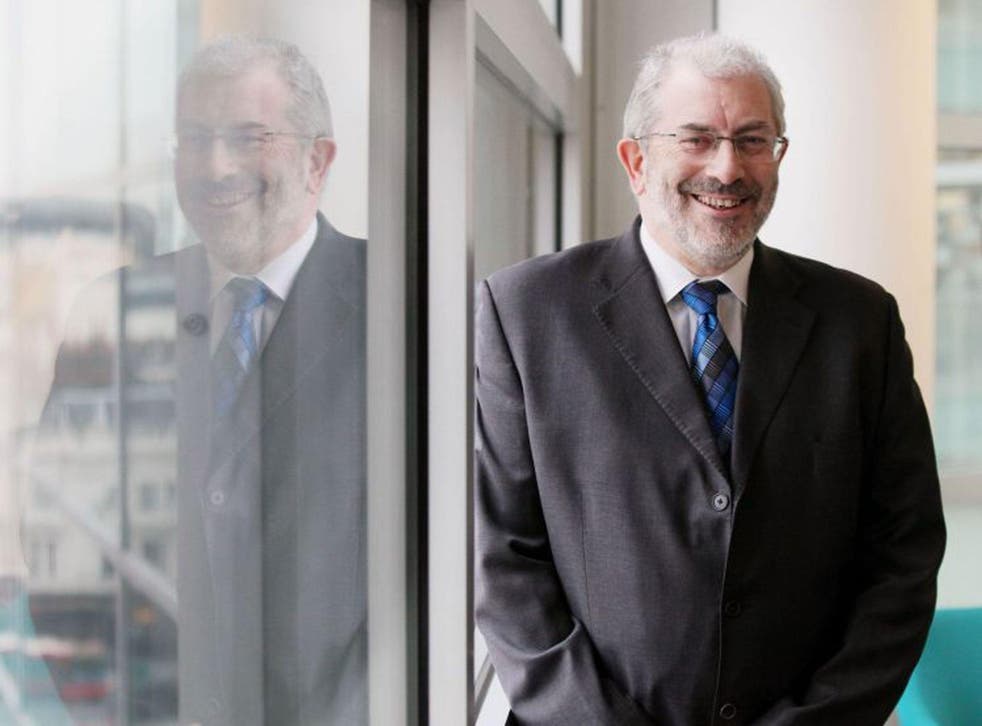 There are some pieces of information that newspapers receive that are true, but so awkward, that if you write them they have to be denied. And so it was last Wednesday.
That afternoon – as Sir Bob Kerslake, the Head of the Civil Service, was sitting with ministers launching the Government's review of its Civil Service reform plans – The Independent received credible information that he was on the verge of being dismissed.
The source was impeccable and explicit. David Cameron had concluded he was failing in the job and had told Sir Jeremy Heywood, the Cabinet Secretary, to draw up a shortlist of possible replacements. The story – a Prime Minister intervening to effectively sack one of his most senior officials less than two years after appointing him – was obviously embarrassing for Downing Street.
Ministers don't like to be seen to be directly intervening – afraid that they will be accused of politicising the Civil Service.
During Wednesday afternoon, two other independent sources confirmed that Sir Bob was to leave – and that the Prime Minister had a role in it. We went to Downing Street for a comment.
Three hours later, at 8pm, they issued a categorical denial. "This story is untrue. The Prime Minister fully supports the work Bob Kerslake is doing as Head of the Civil Service," they said. So we decided to hold back from publishing the story to check it again. But we were right. The Prime Minister had decided he wanted to remove Sir Bob and told others he was going. But it was far from clear that anyone had spoken to Sir Bob – or whether he would continue in his other role as Permanent Secretary in the Department of Communities.
As a result of the story (which we published on Friday), Mr Cameron has been forced to delay the move – to avoid a potentially damaging public row and accusations that he was compromising the neutrality of the Civil Service. But it will happen. Senior sources suggest that Mr Cameron is looking to appoint a successor to Sir Bob from outside the Civil Service altogether – an unprecedented move.
They want someone from the private sector with experience in running a large organisation. The role will also be beefed up and made full time with more power, vis-à-vis the Cabinet Secretary and the other permanent secretaries.
"There is a realisation that the Civil Service is a very, very big organisation," said one person familiar with the Government's thinking. "It needs someone with corporate expertise to run it full time."
So when is it going to happen? Our story has delayed the change – an acceptable amount of time has to pass for it to be dressed up as a natural move. As one senior government source put it: "If you're asking me if he's going next week, the answer is no. But you and I both know these jobs don't last forever."
... and one exit that is genuinely regrettable
One departure that ministers really didn't want was that of David Pitchford – the head of the Government's Major Project Authority.
A no-nonsense Australian, Mr Pitchford was brought into Whitehall in 2011 to provide private sector experience of how to run big infrastructure projects – having previously been head of the company that built the famous "palm" peninsula in Dubai.
No one at the top level of Government has a bad word to say about him. He has been credited with helping to put its troubled Universal Credit project back on track and has set up an "early warning" system to alert ministers when big programmes are going wrong.
While his return to Australia in September is genuinely for family reasons, it comes at a time of considerable staff churn in the Cabinet Office.
Ideally ministers are looking for another outsider with private sector experience to replace him – but with billions of pounds of capital projects such as HS2 in the pipeline they are acutely aware that whoever gets the job won't have long to get up to speed. And political and financial consequences of failure are vast.
Sub-committee rules on the ethics of retweeting
Bizarre as it may sound, civil servants have just been given new informal guidance on when they can and can't retweet ministers. Some officials working in press offices had apparently claimed it breached rules of impartiality to use official government Twitter accounts to retweet what their ministers were saying on their own accounts.
Now, following a ruling by the Cabinet Office's ethics team, they have been told that as long as the tweet is pertinent to government business then retweets are acceptable. Who needs The Thick of It when you have real-life Whitehall?
Join our new commenting forum
Join thought-provoking conversations, follow other Independent readers and see their replies