Only Jewish candidate for Labour's ruling NEC blocked after intervention by Jim Murphy
The former MP claimed Momentum, which endorsed Rhea Wolfson, had a problem with antisemitism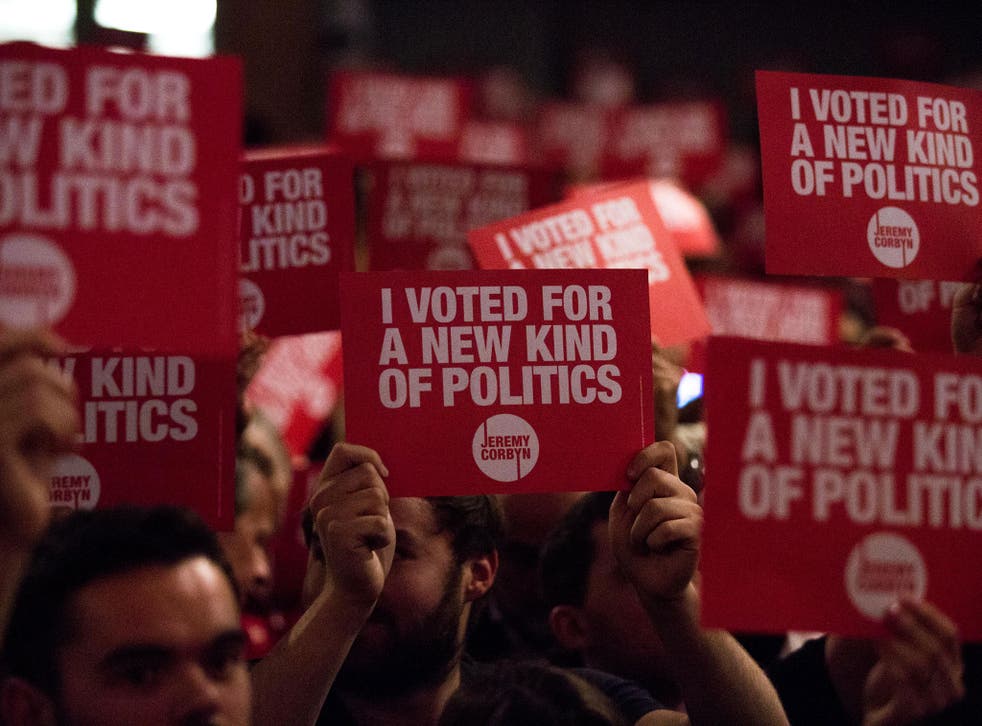 The only Jewish candidate standing for Labour's ruling National Executive Committee (NEC) has been blocked from taking part in the internal party election.
Rhea Wolfson, who is endorsed by Momentum and is supportive of Jeremy Corbyn, was last night denied a required nomination after an intervention by former Scottish Labour leader Jim Murphy.
Ms Wolfson says Mr Murphy had told local members, who are from an area with a large Jewish population, that Momentum had a problem with antisemitism and that she should not be nominated because they had endorsed her.
She accused a "faction" within Labour of orchestrating her rejection. Mr Murphy, who lost his seat at the last general election, is closely associated with the so-called "Blairites" within Labour.
Ms Wolfson was named as a candidate on the left-wing slate for the NEC after Ken Livingstone was dropped from it for alleged antisemitism. She is the former president of Oxford University's Jewish Society.
"I made my case and answered questions from the room. I was then asked to leave the room while they discussed my nomination further," Ms Wolfson said.
"Once I had left, the ex-leader of Scottish Labour, Jim Murphy, appealed to the CLP to not nominate me. He argued that it would not be appropriate to nominate me due to my endorsement by Momentum, which he claimed has a problem with antisemitism.
"The constituency has a large Jewish population. The CLP then voted to not endorse me, before re-inviting me back into the room.
"Needless to say, this is hugely disappointing. It is disappointing because I am the only Jewish candidate in this election, because the wide range of organisations endorsing me includes the Jewish Labour Movement, and because I have a long record of challenging anti-Semitism and have in fact faced it on a daily basis since my candidacy was announced."
A sympathetic NEC is important for Mr Corbyn and the Labour leader's internal critics would be able to make life difficult for him if they gained a majority on the top party body.
All candidates for the NEC require the nomination of their home Constituency Labour Party (CLP) in order to take part, on top of the nominations of others. Ms Wolfson was subject to the vote at Eastwood CLP where her family home is.
A source close to Ms Wolfson's campaign said there were other options available to get her on the ballot paper, and that there was clearly support for her to do so.
Dave Brown on Jeremy Corbyn

Show all 12
Previous candidates who have been blocked have moved local CLPs and sought nominations at their new place of membership.
The Independent understands that this is an option open to Ms Wolfson as she splits her time living in two places. She has said she is considering her options.
Nick Hopkins, chair of the Eastwood local constituency party, said Ms Wolfson's links with Momentum were partly to blame for their decision.
"We don't usually nominate to the NEC, so we decided to give special consideration to Rhea's nomination as a member of our constituency," he told the Huffington Post website.
"The first concern was about factionalism generally and not endorsing a faction. The second concern was around Momentum in particular and its role within the party at the moment.
"The third thing was the party felt it wants to get to know Rhea better as an individual. She presented her thoughts very well, people were impressed by her. But I think at the end they just decided not to go with her nomination – or any nomination."
Join our new commenting forum
Join thought-provoking conversations, follow other Independent readers and see their replies