Opposition to fox hunting hits all-time high with even most Tory voters opposed
David Cameron has promised steps towards lifting the ban, however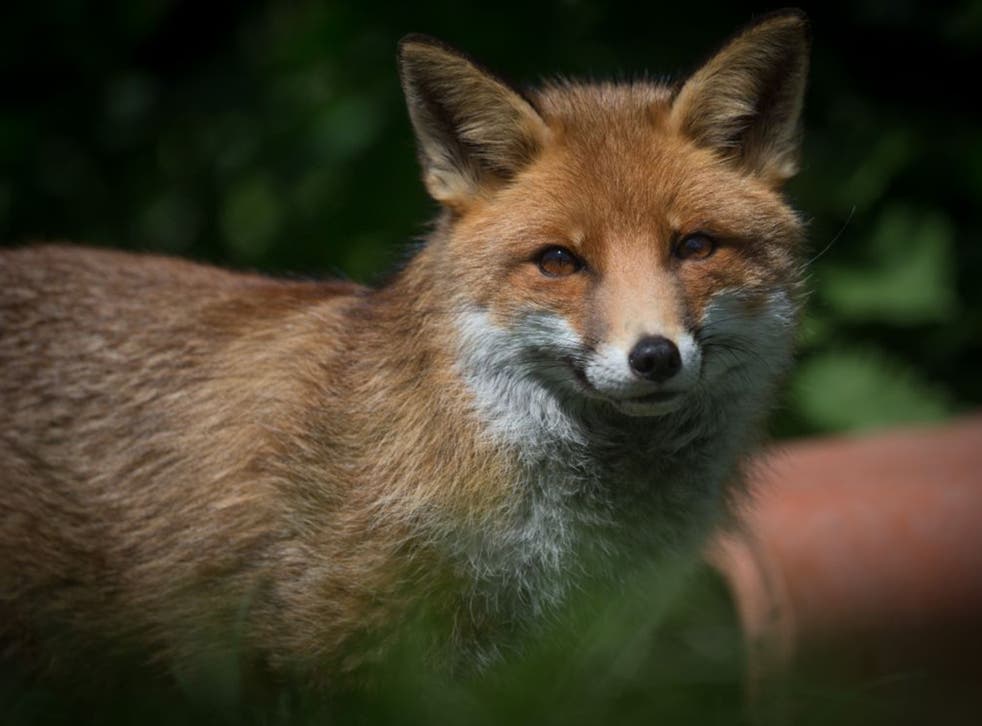 Opposition to fox hunting has reached a new all-time high, according to the latest polling on the subject.
The increased opposition to the practice comes despite a manifesto pledge by David Cameron to give his own MPs a free vote on legalising it.
83 per cent of the public say fox hunting should not be made legal again, up from 72 per cent when the question was asked in 2008.
Crucially, opposition to the animal killings was just as strong in rural areas as urban areas – with 84 per cent and 82 per cent opposed respectively.
Conservative voters were also overwhelmingly against legalisation, splitting 70 per cent to 27 per cent in favour of keeping the fox hunting ban.
Pollsters Ipsos MORI have asked the public the same question each year for around a decade and found very strong opposition each time.
This year's figures represent a new all-time high, however.
In July the Government appeared to quietly drop a bid to legalise the practice after the SNP confirmed it would vote with Labour to block any weakening of the ban.
Whips and ministers had gone as far as to set aside parliamentary time for the vote, with 90 minutes earmarked to debate a motion. It was ultimately never called, however.
The Conservative party has significant opposition to fox hunting on its own benches and the Government's narrow majority in Parliament means that the dozens of Tories who want to keep the ban hold the deciding vote on the matter.
An analysis by the League Against Cruel Sports found that a growing minority of Tory MPs are against fox hunting, despite them having stood on a manifesto that could see the ban relaxed.
At least 50 Conservative MPs have apparently clearly stated that they would oppose a repeal of the hunting ban, according to the campaign group – compared to just six MPs who supported the hunting ban when it was first brought in.
The parliamentary arithmetic means that even if SNP MPs were not allowed to vote on the matter the Government would likely face defeat anyway.
Commenting on the new poll. Tom Quinn, campaigns director for the League Against Cruel Sports, described the practice as a "barbarity" that had no place going into 2016.
"We have a lot of new information about what people think about hunting, and none of it is good news for the small but obsessed minority who want to kill animals for fun," he said.
"Opposition to legalising fox hunting is higher than it has ever been. We believe this reflects that as a nation the vast majority of us are repulsed at the thought of killing animals for sport. It's nearly 2016 for goodness' sake, surely we're past this kind of barbarity?
"Crucially, over eight out of ten rural residents are opposed to the legalisation of fox hunting, a dramatic increase in just the last three years. This destroys the hunts' argument that it's just 'urbanites' or 'animal rights' people who oppose hunting because they don't understand it. The very people who know what hunting really is are saying that enough is enough.
"There will no doubt be pictures on Boxing Day of a few people supporting the hunts as they go about their business – but these figures show the damning reality. Hunting is a tradition that no-one but a small minority wants, needs or cares about any more, and those doing the hunting need to accept that and move on."
In March of this year David Cameron told the Countryside Alliance magazine that he was a strong supporter of the practice.
"There is definitely a rural way of life which a born and bred Londoner might struggle to understand," he wrote.
"I have always been a strong supporter of country sports. It is my firm belief that people should have the freedom to hunt, so I share the frustration that many people feel about the Hunting Act and the way it was brought in by the last government.
"The Hunting Act has done nothing for animal welfare. A Conservative Government will give Parliament the opportunity to repeal the Hunting Act on a free vote, with a government Bill in government time."
Join our new commenting forum
Join thought-provoking conversations, follow other Independent readers and see their replies