George Osborne set to double down on spending cuts in Budget
Chancellor talks of likely 'further reductions in spending' forced on him by deterioration in global economic outlook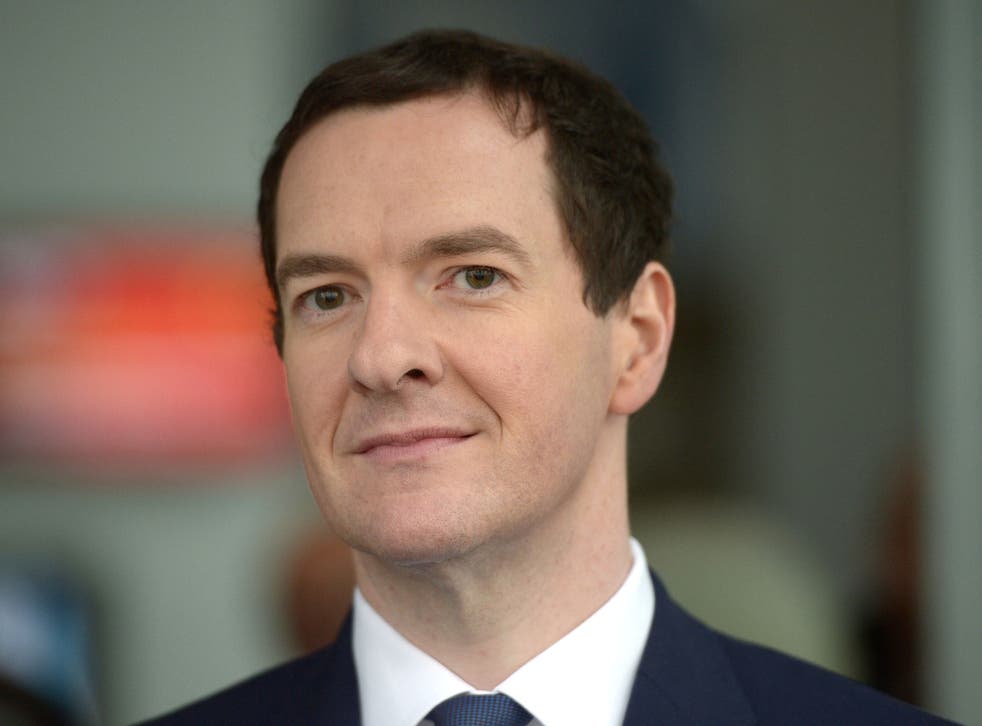 George Osborne is set to take a fateful decision to step up austerity in his Budget next month in order to hit his controversial budget surplus target, the Chancellor himself has intimated.
Mr Osborne warned that "storm clouds" over the global economy were holding Britain back and "our own economy is not as big as we had hoped".
"We may need to undertake further reductions in spending because this country can only afford what it can afford and we will address that in the Budget," he told the BBC in Shanghai, where he is attending a G20 finance ministers' summit.
"We've just had figures that show the economy is smaller than we thought in Britain, and we also know that global risks are growing and Britain is not immune to those things."
Cutting more at a time when the Treasury is already planning steep reductions in public spending would reopen the Chancellor to the charge that he is slashing back the state for ideological reasons. And his critics were quick to point out that cuts reduce growth in the short term, running the risk that the additional consolidation will be self-defeating.
John McDonnell, Labour's shadow Chancellor, said Mr Osborne's comments represented "total humiliation", adding: "Far from paying our way, Osborne's short-term economics means Britain is deeper and deeper in hock to the rest of the world."
"If the Bankers' Chancellor had been doing his job properly he would be collecting taxes from Google and other tax-dodgers. Instead he is threatening the British people with paying an even higher price for his own failures.
"Labour and a growing coalition that now includes the OECD and the IMF are calling for an economy based on increased investment. The truth is that the biggest risk to the British economy is George Osborne."
Mr Osborne's decision is also a gamble as it is uncertain how news of more austerity will feed into the EU referendum debate.
The terms of the self-imposed "fiscal mandate" compel Mr Osborne to put public finances on track for an absolute budget surplus in 2019-20.
Last October, the OBR forecast the budget to be in surplus by around £10bn in that financial year. But a downgrade to expected tax revenues could easily wipe out that cushion and compel the Chancellor to take action if he still wants to meet his cherished target.
Mr Osborne's comments are a strong indication that the OBR has become more pessimistic about tax take and that he has decided to respond with further cuts. The Treasury meets with the OBR in the weeks before each Budget and Autumn Statement and officials learn what the "fiscal envelope" for spending is likely to be.
UK news in pictures

Show all 50
Instead of cutting more, the Chancellor could, if he chose, decide not to take action to hit the fiscal mandate, which has been widely criticised by independent economists. The Institute for Fiscal Studies has called the mandate "inflexible" as it can compel "big tax rises or spending cuts at very little notice to ensure it is met".
Other forecasters, including the Bank of England and the OECD, have been slashing their UK growth predictions in recent months in the face of the slowing global economy. The Government is on course to miss its 2015-16 deficit target of £73.5bn by around £6bn.
In its "Green Budget" earlier this month, the IFS warned that tax revenues are "volatile and uncertain". Its director, Paul Johnson, said: "How he responds to any further unpleasant fiscal surprises may, more than anything we have seen, come to define his period as Chancellor."
Mr Osborne used an unexpected £27bn upward revision to expected taxes over the five years to 2019-20 in the Spending Review last year to ease the scale of his planned cuts to public services and still hit his surplus target.
In its latest Inflation Report last month the Bank of England cut its 2016 GDP forecast from 2.5 to 2.2 per cent and its 2017 forecast from 2.7 to 2.4 per cent. It also slashed its forecast for average wage growth for those two years. Wage growth is a crucial metric for determining tax revenues due to the cash from income tax and national insurance. The Chancellor has also made promises to raise the higher-rate income tax threshold by 2020, which will cost around £8bn.
The IFS has estimated that if average earnings rise by 1 per cent less by 2019-20 than estimated by the OBR it would cost £5bn in income tax and NI revenues. The IFS also warned that the sharp fall in the stock market this year was set to cost the Treasury £2bn in lower capital tax receipts.
In November's Spending Review the Chancellor mandated real-terms cuts in day-to-day departmental spending of £10bn by 2019-20. This was down on the £18bn of cuts outlined in the July Budget. But it would still have taken spending on public services other than health down to its lowest level as a fraction of national income since the 1940s, according to the IFS. Mr Osborne is also taking around £12bn out of the welfare budget by the end of the decade by squeezing tax credit payments.
Join our new commenting forum
Join thought-provoking conversations, follow other Independent readers and see their replies