Overqualified and underemployed: Britain faces 'youth talent crisis' as new figures reveal more than a million young people working menial jobs
Nigel Morris
Tuesday 18 March 2014 01:35 Comments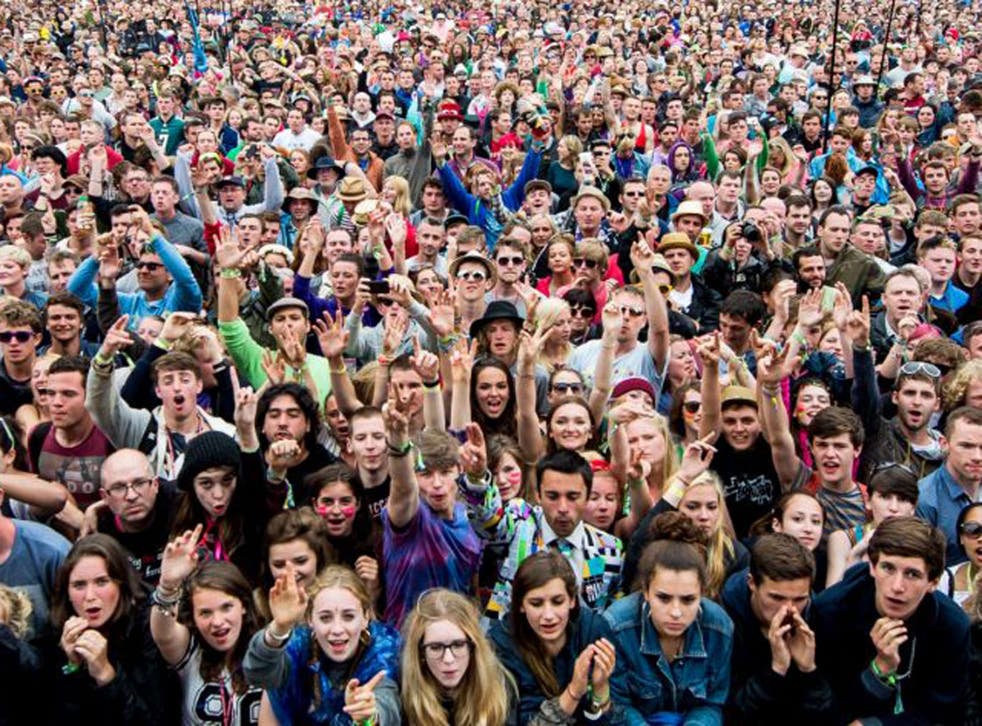 The "hidden talent" of 2.5 million young adults is being wasted because they are on the dole, working part-time or in jobs for which they are over-qualified, the Government is warned today.
The problem of "underemployment" and underachievement among 16- to 24-year-olds is particularly acute in industrial cities of the north of England, such as Sheffield, Leeds, Newcastle and Manchester.
Official figures published tomorrow are expected to show another fall in unemployment in the United Kingdom to around 2.3 million, the lowest total since the financial crash of 2008, some 900,000 of whom are aged 16 to 24.
But an analysis by the Local Government Association (LGA) shows the picture is far gloomier for young adults in England and Wales than the headline figures suggest.
It says 40 per cent of 16-to-24-year-olds are failing to make the most of their abilities in the workplace, with nearly 1.3 million not working at all and another 1.2 million who are "underemployed or overqualified". In some areas the proportion is close to 50 per cent.
This group has soared in size by nearly 750,000 since 2005, an increase not fully explained by the growth in the size of the youth population, and the LGA calculates they could work more than extra two billion hours a year if their potential was fully exploited.
It also forecasts that the number will fall slightly to about 2.1 million by 2018 – still around one third of the youth population – suggesting that young adults will not share the full benefits of economic recovery.
Peter Box, the chairman of the LGA's economy and transport board, said: "It is simply unacceptable that we expect a third of young people to be unemployed in 2018 and it would be a travesty if young people were being left behind when the rest of the economy is growing and benefiting from this.
"It is all of our responsibility to make sure that young people are getting the best possible start in life. We need to listen to the young people that are telling us they want more work and not let them fly under the radar because of employment statistics that make us think the situation is improving."
According to the LGA research, which covers October 2012 to September 2013, more than 1.27 million young adults are not working at all.
A further 762,000 have jobs but say they would like to work extra hours. Another 424,000 are assessed to be not working to their potential, the majority of whom are graduates in jobs usually viewed as non-graduate posts.
The LGA says the areas with the biggest pool of "hidden talent" among 16-to-24-year-olds are South Yorkshire (49 per cent), West Yorkshire (44 per cent) and Tyne and Wear (43 per cent). The proportion for Wales is 42 per cent.
The areas with the lowest rates include inner London (35 per cent), the West Midlands excluding the Birmingham conurbation and the East Midlands (both 37 per cent).
The LGA is critical of the performance of two Government schemes designed to cut youth unemployment.
It says the Youth Contract, which gives temporary wage subsidies to employers who provide a six-month "job start" for under-25s, is "not nearly having the impact that was intended".
And the Work Programme, under which private and public sector providers are paid by results to get the unemployed into jobs, is "yet to achieve the performance gains that were expected of it".
The LGA, which represents councils in England and Wales, is calling for town halls to be given powers over the funding of employment schemes to enable them to be tailored to local demands and skill shortages.
Mr Box said: "We know the Government is investing a lot to help young people into employment. But councils know the reality of what is happening on the ground and our relationships with local people and businesses could be used much more than it is at the moment."
Youth unemployment has been steadily rising since the early 2000s and hit a high of one million in 2011. The number has only fallen slightly during the economic recovery of the last 12 months and now stands at 20.8 per cent compared with 5.5 per cent among 25 to 64 year olds, according to the LGA.
The youth job rate in Scotland, which has bucked the trend of the rest of the UK by falling steadily, is now 15.2 per cent.
The BA barista: graduate's tale
Alex Regan, 23, graduated in 2011 with a 2:1 in history from King's College London. Since then, he has had 10 short-term roles in the clerical and catering sectors. He now works at Pret a Manger to finance a masters in journalism.
Since graduating, I have applied for 143 positions and very few of my applications were even acknowledged. I used to keep a copy of each one, but now I just keep a tally, it's too depressing.
I work at Pret a Manger, one of the many overqualified baristas. Unfortunately, that's the new norm.
I am overqualified, but so are most other people there. I don't resent it – it is a means to fund my degree. But trying to juggle the hours with my intensive studies is very tough.
Having a bachelors no longer cuts it. I love studying journalism and pursuing something I really enjoy. Hopefully I'll be able to make a living out of it one day.
Register for free to continue reading
Registration is a free and easy way to support our truly independent journalism
By registering, you will also enjoy limited access to Premium articles, exclusive newsletters, commenting, and virtual events with our leading journalists
Already have an account? sign in
Join our new commenting forum
Join thought-provoking conversations, follow other Independent readers and see their replies