Ukip leader Paul Nuttall denies issuing fake CV saying he had a PhD in history
'I've never claimed that at all ever'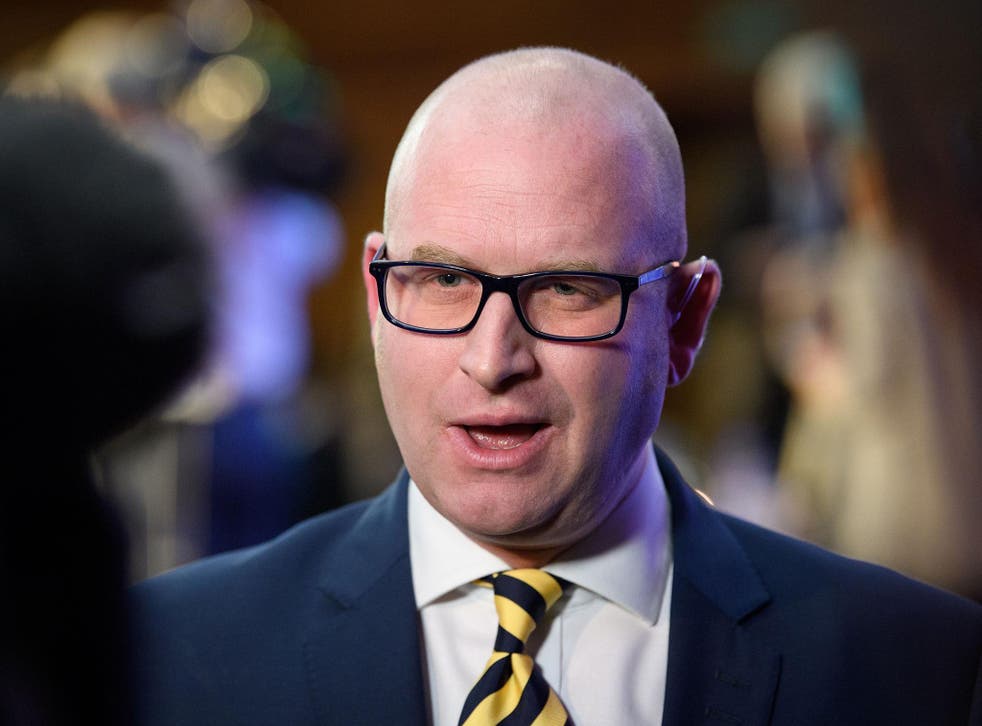 Newly elected Ukip leader Paul Nuttall has denied issuing a fake CV.
Questions surfaced over the weekend over Mr Nuttall's credentials after it emerged that a LinkedIn profile attributed to the leader marked him as a PhD holder in History, gained from Liverpool Hope University, in 2004.
The institution did not become a university until 2005 and didn't award doctorates until 2009.
But on Sunday, Mr Nuttall said he had "never claimed" to have a PhD.
Speaking on the BBC's Andrew Marr Show, Mr Nuttall said: "It's on a LinkedIn page, that wasn't put up by us and we don't know where it's come from.
"I've never claimed that at all ever."
Mr Nuttall also stressed that in interviews from the last five years he repeatedly spoke of his desire to finish his PhD, which he began in 2004.
Mr Nuttall said the PhD's appearance on the LinkedIn page came from an over-enthusiastic researcher and he didn't know where that comment came from.
UK news in pictures

Show all 50
Mr Nuttall was also asked whether he supported the death penalty, which he confirmed he did although he said its reintroduction would not become Ukip party policy.
On capital punishment, Mr Nuttall said: "On the issue of child killers, if there was a referendum tomorrow, I would vote in favour. There's other people in Ukip who would vote differently.
"That is not going to be Ukip policy, it's a personal view."
However, if enough people signed a petition in favour of reintroducing the death penalty, Mr Nuttall said, Ukip would be in favour of holding a referendum on the issue.
Capital punishment was ended in the UK in 1965 for murder and completely abolished in 1998.
The European Convention on Human Rights - which the UK is party to but Ukip wants to withdraw from - also bans the death penalty.
Join our new commenting forum
Join thought-provoking conversations, follow other Independent readers and see their replies