Peers try to block 'political' Paralympian Tanni Grey-Thompson
Gold medalist's welfare policy criticism blamed for delay in Sport England appointment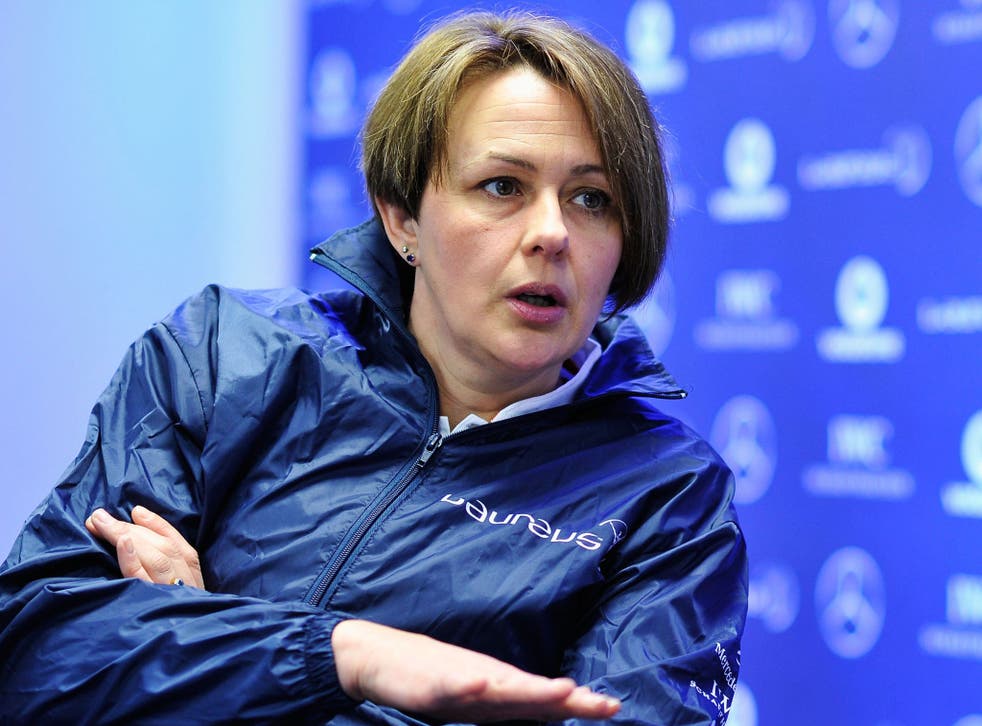 Tory peers are trying to block one of Britain's most decorated Paralympians, Baroness Tanni Grey-Thompson, from becoming chair of Sport England because they fear she would be "too political".
Prime Minister David Cameron must decide this weekend whether to bow to pressure from peers who believe she would be unsuitable to run the country's grassroots sports body. It was expected that her appointment would be rubber-stamped following her recommendation by the interviewing panel. Several unnamed members of the House of Lords, however, have made representations in private to Downing Street.
The cross-bench baroness is an acknowledged Labour supporter and a senior Whitehall source says her fierce criticism of the Government's disability benefit reforms has caused several peers to feel she might be "too political" for the job.
There is also thought to be concern in Whitehall that despite the recommendation of the panel, whose report was presented by former London 2012 vice-chairman Sir Keith Mills, Lady Grey-Thompson does not have sufficient experience of leading a major sports organisation or administering a budget the size of the Government quango's £300m.
But Baroness Billingham, a shadow spokeswoman on culture, media and sport, said of Lady Grey-Thompson: "The only reason that she has been critical is that the Government have been hopeless.... I am sure the Tories would like someone who is more compliant and is not so critical of their policies."
Mr Cameron himself is believed to be open-minded, and is worried that vetoing her appointment would be perceived as a political stitch-up. Those opposing Lady Grey-Thompson do not include Lord Coe or his predecessor as British Olympic Association chairman, Lord Moynihan, who are both supportive. Lord Coe was one of her referees and he spent some time with Mr Cameron on Friday afternoon pressing her claim. He said: "She would make an ideal chairman." The sports minister Hugh Robertson is also understood to support her for the job.
Former sports minister Gerry Sutcliffe said he believed Lady Grey-Thompson was "the best person for the job". The Labour MP, who chairs the all-party parliamentary group on disability sports, said: "She is a strong presence in the world of sport, not just on the track but also as a leader for athletes and administrators.... No one should be penalised for disagreeing with the Government." Her chief rival is long-serving board member and sports lawyer Nick Bitel, chief executive of the London Marathon. However, it is possible Mr Cameron may ask for the application process to be re-visited to draw out fresh candidates.
Lady Grey-Thompson, 43, who won 11 Paralympic gold medals as a wheelchair athlete, and has a degree in politics, was seen as favourite to take over from Baroness Sue Campbell at UK Sport, after she made it known she was applying for the vacant part-time roles both there and at Sport England. "I'm not sure if it's going to go in my favour or against me that I couldn't decide which box to tick," she said at the time. She opted for the latter because of her empathy with sport's grass roots.
The recommendations for both posts were reviewed by Culture Secretary Maria Miller and officials and passed to 10 Downing Street over a week ago. A spokesman at the Department for Culture, Media and Sport said yesterday: "The process of appointing the Sport England chair is completely fair. It is focussed solely on recruiting the best person with the right attributes to serve grass-roots sport and deliver a lasting sports legacy from London 2012."
Join our new commenting forum
Join thought-provoking conversations, follow other Independent readers and see their replies