Penny Mordaunt profile: Royal Navy reservist and Brexiteer replacing Priti Patel as International Development Secretary
She became better known after featuring in ITV's reality divingshow Splash!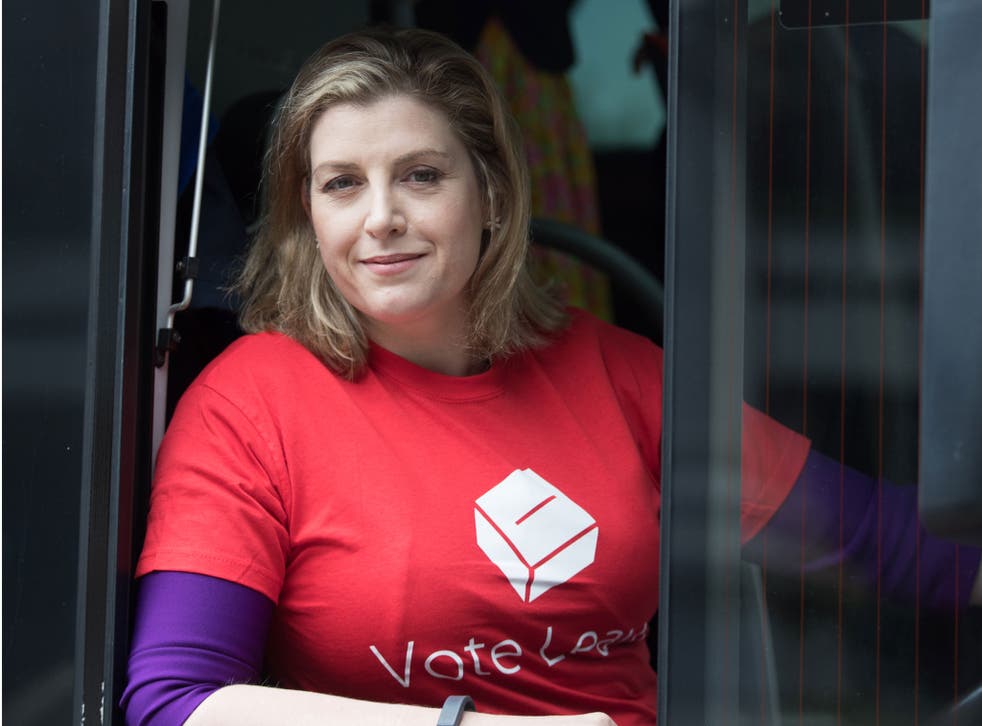 The appointment of Penny Mordaunt, the new International Development Secretary, has been met with a positive reception – unlike Gavin Williamson last week.
The 44-year-old was promoted from her ministerial position at the Ministry of Defence after the dismissal of her "dear friend" Priti Patel, who resigned from the Government after the emergence of a series of undisclosed meetings with Israeli officials.
Mordaunt, who has worked under several Conservative leaders in various capacities, was also tipped last week to replace Sir Michael Fallon as Defence Secretary following his resignation over regarding allegations of misconduct.
She is now in charge of the UK's £13bn annual aid budget. But unlike her predecessor Mordaunt has not previously called for the abolition of the Department for International Development (DfiD), which will likely be met with sigh or relief among civil servants in the department.
Her background as a reservist in the Royal Navy made her a natural fit for armed forces minister in 2015 – the first woman to hold the position. When May took office last summer she was moved over to the Department for Work and Pensions as minister for disabled people.
She became better known after featuring in ITV's reality divingshow Splash! and was also criticised for delivering a speech on poultry welfare in the Commons for the sole purpose of saying the word "cock" several times after Royal Navy colleagues dared her to.
But, like Patel, Mordaunt, was a keen a supporter of Brexit and a leading advocate. Her promotion will likely please nervous Eurosceptics in the Conservative party who did not want an increase in the number of Remainers around May's Cabinet table.
She did, however, come under heavy criticism during the campaign after making the false claim that the UK could not veto Turkey's membership of the bloc. The then-Prime Minister David Cameron effectively accused Mordaunt – his own minister – of lying about the country's accession, saying she had made a "very misleading claim".
"She is absolutely wrong," he said. "Let me be clear, Britain and every other country in the EU has a veto on another country. That is a fact."
And during the 2016 Conservative leadership race, Mordaunt threw her support behind Andrea Leadsom – even joining her supporters for an awkward "Leadsom for leader" march on Parliament.
In an article for Conservative Home, she wrote: "Determining the right course for leaving the EU requires a unique skill-set: a staunch commitment for a future outside the EU, a passionate belief that our best days lie ahead, and robust and proven negotiation skills. This isn't a time for politics as usual and, as David Cameron said in his statement outside Downing Street, the country now needs fresh leadership."
"I've decided to support Andrea because I know she is the best candidate to deliver this," she added. I would challenge you to find anyone in Parliament who understands more about the European Union and its failings than she has learned in the past few years.
At the 2017 snap election Mordaunt – unlike many of her colleagues – managed to increase her majority and gained nearly 55 per of the vote share in the constituency she has lived in since the age of two.
According to Mordaunt's personal website she was educated at a local comprehensive, worked as a magicians's assistant before studying drama at the Victoryland Theatre School and philosophy at Reading University. She was born a twin and is the daughter of a paratrooper-turned-teacher.
Join our new commenting forum
Join thought-provoking conversations, follow other Independent readers and see their replies