Petition for Parliament to debate a vote of no confidence in Health Secretary Jeremy Hunt hits 100,000 in just 24 hours
It now has enough signatures to be considered for debate in Parliament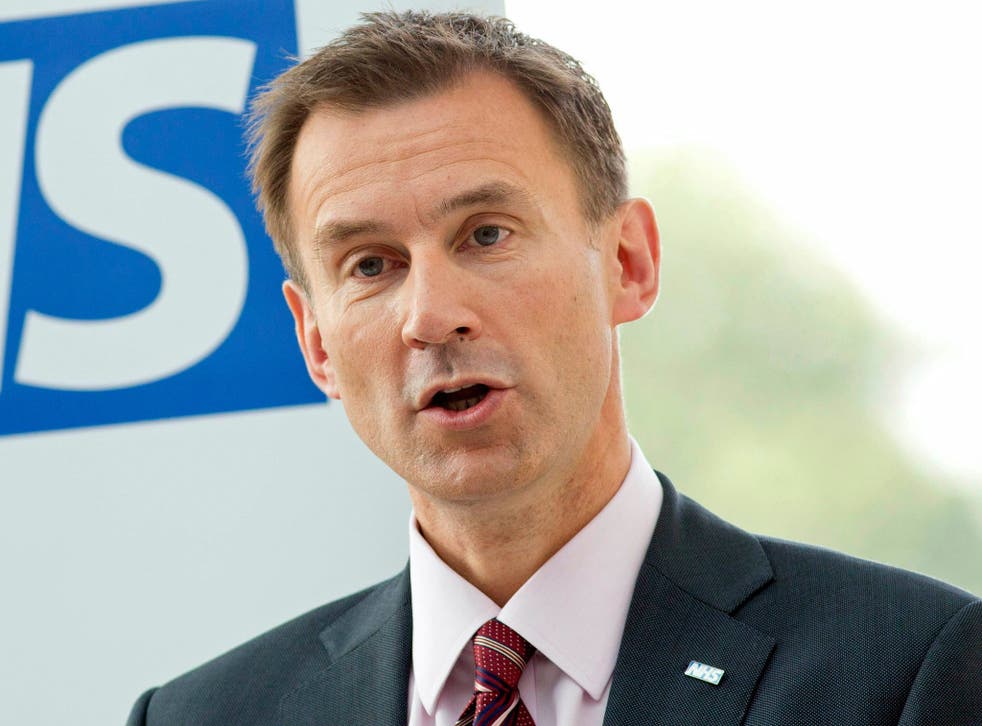 A petition to call a debate on a vote of no confidence in Health Secretary Jeremy Hunt has hit the required number of signatures to be considered for debate in Parliament, in less just 24 hours.
The petition, which was started by Dr Ash Sadighi, argues that Hunt has "alienated the entire workforce of the NHS" with his plans "to impose a harsh contract and conditions on first consultants and soon the rest of the NHS staff."
Jeremy Hunt has been the centre of criticism from all areas of the NHS this week, after #ImInWorkJeremy was trending online this weekend. The Health Secretary claimed that a "Monday to Friday" culture exists in parts of the NHS during a speech on Thursday night, that has added further fuel to his on-going fight with the British Medical Association.
Mr Hunt, who is the MP for South West Surrey, is pushing for "seven day services", that will entail changes to contracts for NHS staff.
Plenty of doctors have been trying, successfully, to garner support for the petition this afternoon.
The Government's new petition website, which was launched yesterday, will for the first time allow members of the public to electronically petition the House of Commons.
Petitions submitted to the site, that hit the 100,000 mark, will be considered by a brand new committee made up of 11 MPs, and may well end up as a debate on the Commons floor. Having passed the 10,000 signatures mark, Dr Sadighi will also receive a formal response from the Government.
The Independent has approached Jeremy Hunt for a comment.
Join our new commenting forum
Join thought-provoking conversations, follow other Independent readers and see their replies