Piggate makes PMQs debut as David Cameron accused of 'telling porkies' over Lord Ashcroft's non-dom status
Labour MP Kevin Brennan challenged the PM over claim he was aware of Lord Ashcroft's non-domicile tax status a year earlier than he has admitted publicly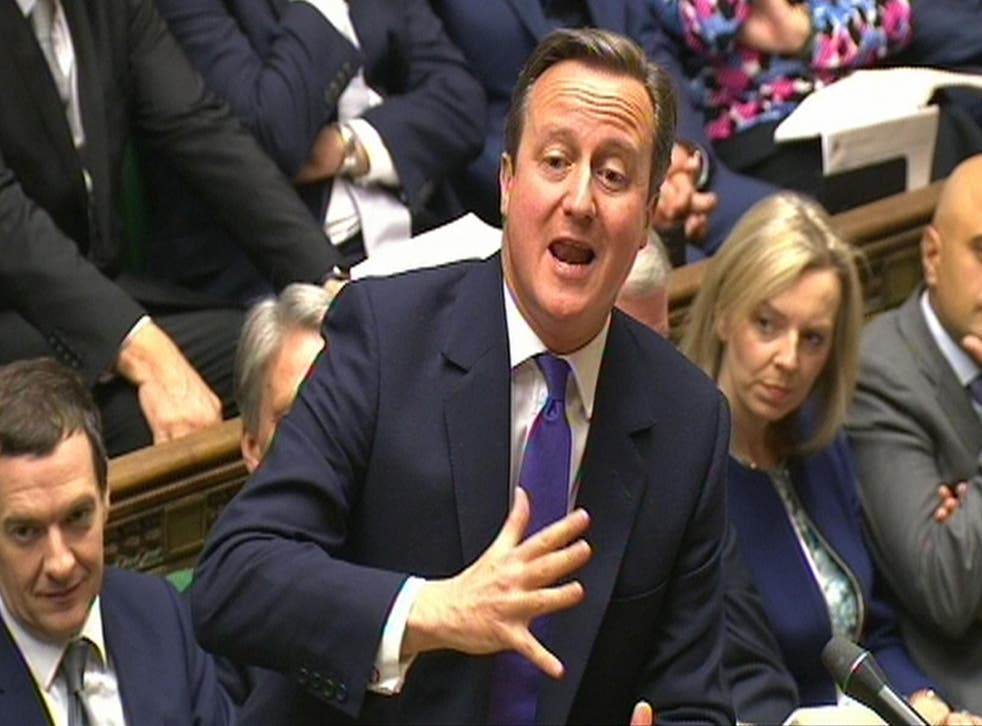 Piggate has made its debut at Prime Minister's Questions as David Cameron was asked whether he was "telling porkies" over when he knew about Lord Ashcroft's non-domiciled tax status.
Kevin Brennan, Labour MP for Cardiff West, raised Lord Ashcroft's suggestion that Mr Cameron had misled the public over his controversial tax arrangements in the run-up to the 2010 election.
The former deputy chairman of the Conservative party, who co-authored the unauthorised biography of Mr Cameron Call Me Dave after the pair fell out, claimed the Prime Minister was "fully aware" of his status as a non-dom in 2009.
But Mr Cameron insisted he only became aware of Lord Ashcroft's situation when details emerged in March 2010 and has refused to respond to claims made by the Tory peer in his book.
Mr Brennan, referring to the widely-publicised allegations also made in the book that Mr Cameron "put a private part of his anatomy" into a dead pig's mouth during a university initiation ceremony, asked Mr Cameron at Prime Minister's Questions which one of them was "telling porkies".
The Prime Minister ignored the question and his spokesman refused to be drawn on the matter afterwards, insisting he had dealt with the issue at the time. Instead Mr Cameron joked: "I would think of many better uses of his time than reading that book. I managed to procure a free copy and in order not to give anyone royalties I'll gladly lend him a copy."
He insisted however that he was the one who proposed banning non-doms from sitting in the House of Lords, a move backed by Labour and the Tories in 2010.
Mr Cameron has denied the lurid allegations that he had once inserted his genitals into a dead pig's mouth, but said he was "too busy running the country" to consider taking legal action against Lord Ashcroft.
Join our new commenting forum
Join thought-provoking conversations, follow other Independent readers and see their replies