PM to enshrine foreign aid commitment in law, despite opposition from the Tory right
The move, which has come under prolonged fire, is due to reach the statute book just before Parliament is dissolved for the general election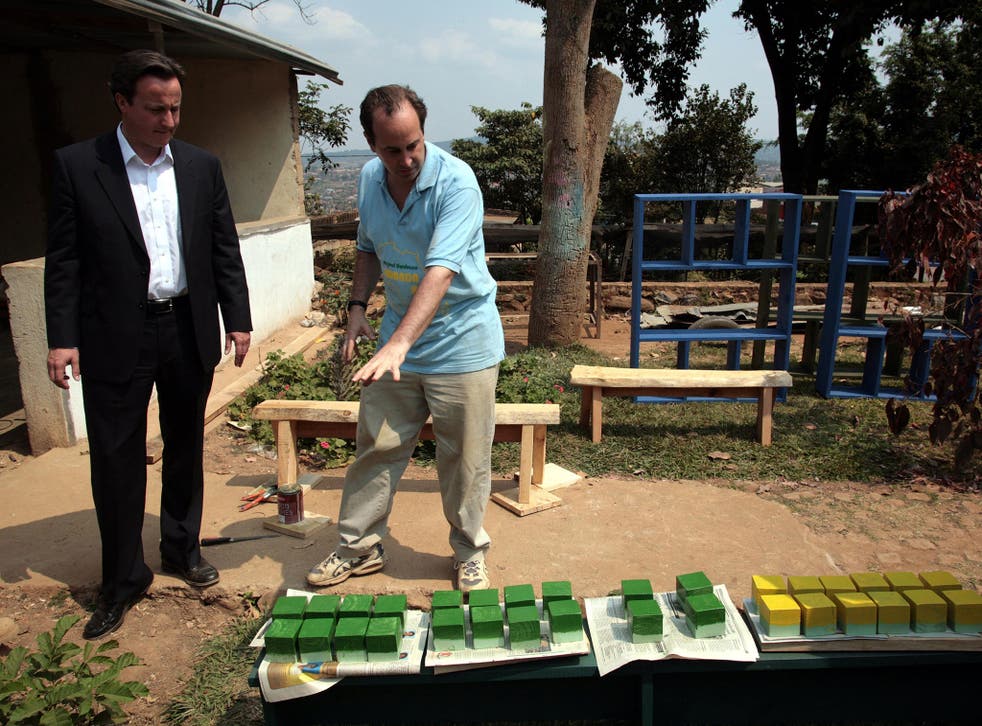 It has taken almost five years but ministers are finally set to deliver on their promise to enshrine overseas aid spending in law.
The move, which has come under prolonged fire from the Tory right and several newspapers, is due to reach the statute book just before Parliament is dissolved for the general election.
There had been suspicions, fuelled by the failure to include the measure in successive Queen's speeches, that the Conservatives were cooling on the subject in the face of internal opposition.
However, David Cameron has instructed ministers to clear any hurdles in the way of a backbench Bill making it mandatory for future governments to spend 0.7 per cent of gross national income (GNI) on foreign aid.
"The word from on high is that they want it to go through even though some colleagues oppose it," a cabinet minister told The Independent.
"We're confident the Bill will be approved before the election."
A Tory source added: "It has been a pretty close-run thing, but it looks like we are going to get there."
Undertakings to spend 0.7 per cent of GNI on aid and to enshrine that commitment in law were contained in the Coalition Agreement in May 2010.
The Government pressed ahead with raising spending and in 2013 – when foreign aid accounted for just over £11.4bn of its budget – Britain became the first major economy to hit the United Nations target. But its failure to find time for a Bill to bind future administrations to the target was greeted with dismay by campaigners. Suspicions that ministers were reneging were heightened when a Labour MP's attempt to champion the move in a backbench Bill ran out of parliamentary time.
The former Liberal Democrat minister, Michael Moore, presented his own Bill and – despite threats to scupper it – it has had a relatively smooth ride through Parliament. Just six MPs voted against the measure and peers opposing the move backed off.
Mr Moore said yesterday he was "not counting my chickens" until the Bill became law, but added that getting the measure on the statute book would be among his proudest achievements in politics.
Nick Bryer, Oxfam's head of UK policy and campaigns, said: "By paying for life-saving medicines, schools and vital infrastructure, Britain's commitment to its aid promise is transforming countless lives across the world."
Mr Cameron has repeatedly spoken of his pride that his government has steadily boosted spending on foreign aid.
He hit back angrily when he was accused by the Daily Mail of "politically correct posturing" on the issue, saying: "I don't think 0.7 per cent of our gross national income is too high a price to pay for trying to save lives."
A spokeswoman said: "The Coalition Government remains committed to investing 0.7 per cent of our national income in overseas development. This is creating a world that is healthier, more stable and increasingly prosperous."
Join our new commenting forum
Join thought-provoking conversations, follow other Independent readers and see their replies