'Poll tax mark II' pushes Britain's poorest into debt
Cuts in council tax benefit to thousands force householders to pawn goods and fend off bailiffs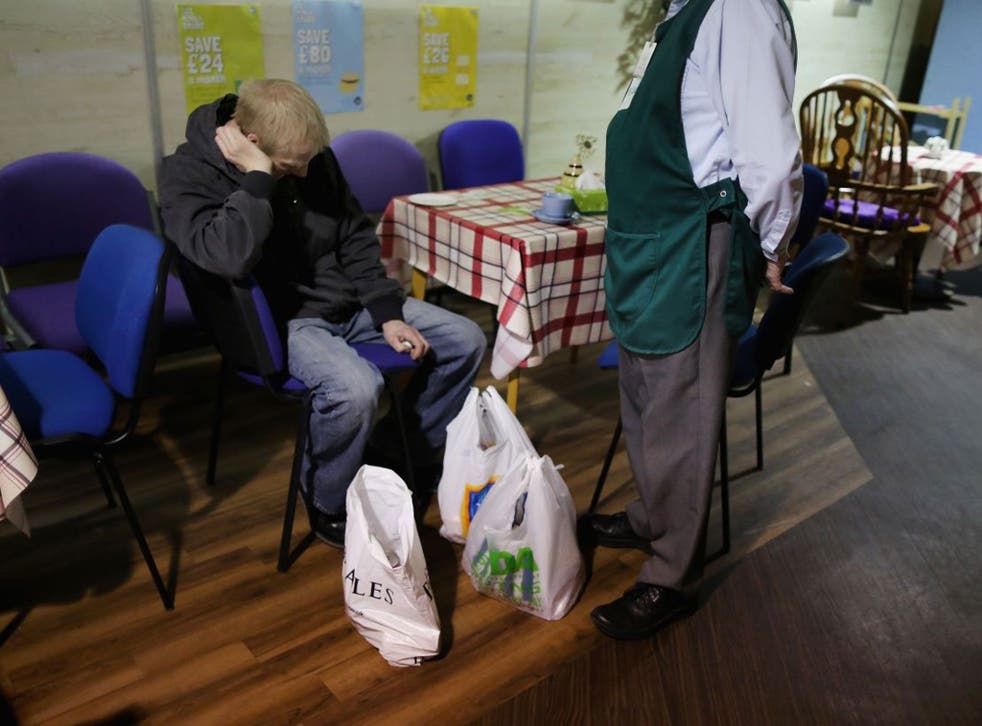 Up to 70,000 low earners, single parents, and disabled people are being pursued by bailiffs over their failure to pay the "new poll tax", according to figures revealed for the first time.
The country's poorest people, who qualify for means-tested council tax benefit, have seen their annual bills rise after the Government imposed a 10 per cent reduction in funding for the handout last April.
New figures revealed by Freedom of Information requests show that 400,000 people have had liability orders imposed by the courts, while 70,000 of these have had letters from bailiffs. In Conservative-controlled Basildon council alone, 123 disabled people have received bailiff notices, some complaining of threatening letters that warn that firms will seize goods if they fail to pay. As a result, local disability groups report that those affected are handing televisions and jewellery to pawnbrokers, to pay bills.
It was already known that 2.3 million people have received higher bills, with 600,000 of those in arrears. Some 500,000 have been issued with court summons for non-payment of council tax.
The scale of the cut and the inability of those vulnerable households to pay has led to it being described as "poll tax mark II", with queues outside courts of people unable to fund the extra cost, which can be hundreds of pounds a year. Even Lord Jenkin of Roding, who devised the original poll tax under Margaret Thatcher, has compared the new council tax benefit cut with the disastrous 1990 poll tax policy.
Labour issued Freedom of Information (FOI) requests to all councils in England. Local authorities in Wales and Scotland are unaffected by the cuts. Some 208 councils responded, of whom 143 provided figures. The statistics showed that 30,761 people have been issued with bailiff notices. If this number were extrapolated across England, it would mean up to 70,000 people are affected.
A recent estimate by the Resolution Foundation think tank suggested that the average increase in council tax was between £100 and £250 a year, but for some the extra annual bill has been as much as £600.
The FOI requests revealed that 394,000 disabled people have faced an increase in council tax, including 117,000 in receipt of severe or enhanced disability premiums. Some 2,900 war widows or Armed Forces veterans face increases. Many of those affected are also hit by cuts to housing benefit, or bedroom tax.
The Government cut the amount of funding for council tax benefit by 10 per cent, or £500m, as part of its efforts to bring down the welfare bill. Ministers instructed local authorities to protect pensioners from the benefit cut, leaving other benefit recipients with larger bills. While most of the publicity over benefit cuts has centred on the bedroom tax, the cut to council tax benefit is having a similar impact nationwide.
Hilary Benn, the Shadow Local Government Secretary, said: "This poll tax has caused misery for hundreds of thousands of people across the country, driving them into the courts and into debt, as predicted by the Conservative architect of the original poll tax, Lord Jenkin of Roding.
"Nick Clegg boasts that by raising the personal allowance for income tax he is taking people out of taxation. But he's doing that at the same time as raising taxes for the very poorest. His cuts to council tax benefit have borne down on the very poorest."
Labour tried to stop the measure when it was before Parliament, Mr Benn said, adding: "When it was clear that Liberal Democrat and Tories in both the Commons and the Lords were backing this tax rise on the poorest, we tried to ensure that bailiffs would not chase very vulnerable people – some of whom are housebound and thus acutely vulnerable to bully-boy tactics. This amendment was rejected by the Liberals and Tories.
"Many people have found themselves getting into debt trying to pay this new tax; others have simply found it very difficult to pay. Debt advice agencies have helped many people. But they too are limited by their capacity in tough times. Of course, people who can pay should be forced to do so, but where someone is in real difficulty, and especially where they are vulnerable, councils should not be sending in the bailiffs instead of using other means."
Although the councils are imposing the cuts from their town halls, they insist they have no choice but to pass on the reduction because of the centrally imposed cut. Council tax benefit was introduced by the Conservative government in 1992. Labour has complained that exempting pensioners – many of whom are Tory voters – from the cuts has created a "demographic lottery".
The coalition introduced a safety net for those affected with a £100m "transitional funding" allowance introduced in October 2012. But that money will run out this April, meaning that about 270,000 of the poorest households will have to pay £80 a year more in council tax.
Mark Dale of the Basildon Disability Equality Forum said last night: "I am appalled at how heavy handed this has been. It is one thing to have to implement the tax cut, but it is a whole different ball game to send the bailiffs round."
Join our new commenting forum
Join thought-provoking conversations, follow other Independent readers and see their replies