Porn protest: Face-sitting demonstration is underway outside parliament
'What do we want? "More face-sitting!" When do we want it? "ER-MMMMMFFFFFFNNN!"'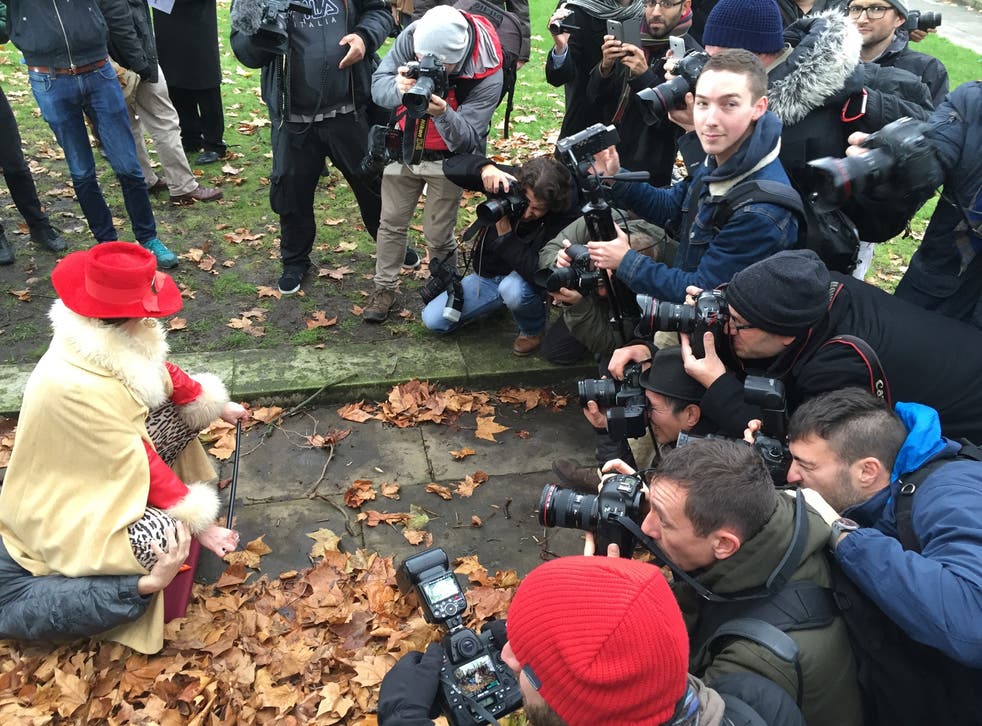 People protesting against the new UK porn laws are taking it sitting down outside Parliament.
The demonstration follows the recent changes to UK pornography regulations and the effective banning of certain sex acts that the government deems morally damaging.
Brought in by the Audiovisual Media Services regulation 2014, the ban states that any online paid-for porn such as Video on Demand (VoD) must adhere to the same rules set out for DVD production.
A spokesman for the Department for Culture, Media and Sport (DCMS) said: "The legislation provides the same level of protection to the online world that exists on the high street in relation to the sale of physical DVDs.
"In a converging media world these provisions must be coherent and the BBFC classification regime is a tried and tested system of what content is regarded as harmful for minors."
Join our new commenting forum
Join thought-provoking conversations, follow other Independent readers and see their replies