Protesters block roads around Parliament ahead of George Osborne's Budget
The 'Ball to the budget' protest is angry at disability cuts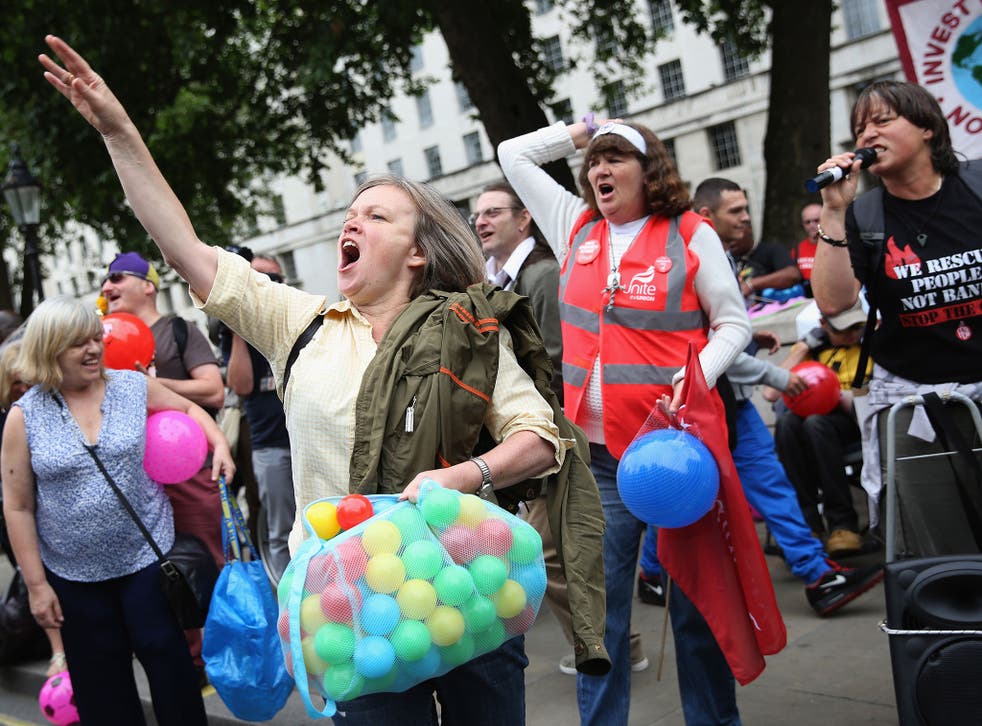 Demonstrators have blocked roads around Parliament ahead of the Budget in protest at cuts to the welfare system.
George Osborne is set to deliver his address to Parliament this lunchtime where he will unveil further details about the £12bn planned welfare cuts.
A large chunk of the Chancellor's cuts are expected to be made to tax credits but Government has refused to rule out making cuts to disability benefits.
Disabled activists blocked Westminster Bridge and Whitehall and threw balls at Downing Street, in a protest dubbed "Balls to the budget".
The protesters are unlikely to be able to stop Mr Osborne from reaching Parliament to give his statement because of a network of basements that connect most of the buildings in the Whitehall area.

Other measures include the extension of the licence fee to online catch-up services and the shifting of the costs of free TV licences to the BBC budget.
In pictures: Anti-austerity protest outside Downing Street

Show all 7
Protesters expressed their disdain at the Budget on the Twitter hastag #balls2thebudget.
"What chance do I have against the Osborne?" tweeted one activist, known as Penny Pepper. "No silver spoons in our mouths, no family sugar to fall back on."

Join our new commenting forum
Join thought-provoking conversations, follow other Independent readers and see their replies