Public view Jeremy Corbyn as more honest than David Cameron but less capable leader
Corbyn is seen as more in touch with 'ordinary people' while Cameron 'better understands the problems facing Britain' according to first head-to-head poll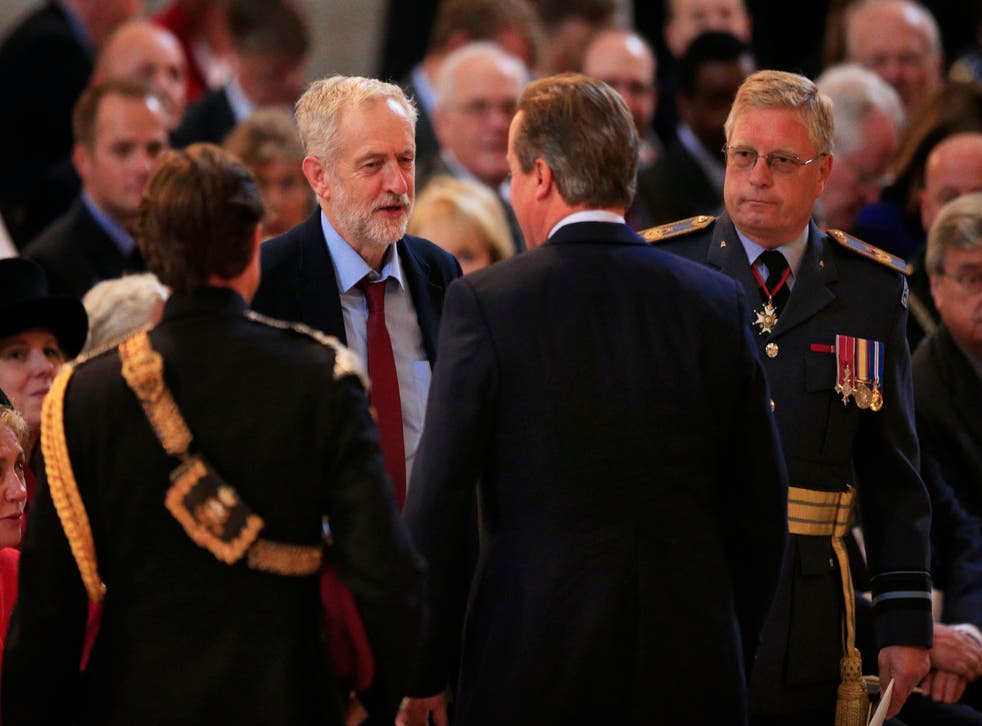 Jeremy Corbyn is viewed as a lot more honest than David Cameron, the first head-to-head poll between the pair reveals.
He was also seen as more in touch with "ordinary people" than the Prime Minister, but those were the only two categories where the new Labour leader beats his Tory rival.
Just a third of people see Mr Corbyn as a "capable leader," compared to six out of 10 for Mr Cameron.
According to the Ipsos Mori poll for Evening Standard, the Prime Minister is possesses more style than substance, has sounder judgement, is more in touch with the problems facing Britain, has a clearer vision for Britain and is unsurprisingly seen as more patriotic than Mr Corbyn.
The two leaders are tied on who has "a lot of personality".
Mr Corbyn is in his second week in his new role after his extraordinary landslide victory in the leadership election and is preparing for his first party conference as Labour leader, which starts in Brighton on Sunday.
He had a rocky start to his leadership, however, facing sexism accusations, criticised for refusing to sing the National Anthem and U-turns on policy, but a strong debut appearance against Mr Cameron at Prime Minister's Questions won him praise.
Today's survey - the first poll that has pitted Mr Corbyn versus Mr Cameron since the Labour leadership result two weeks ago - found that half of respondents would opt for Mr Cameron in a crisis - more than twice the number who would choose Mr Corbyn (23 per cent).
The political betting expert Mike Smithson said the poll showed worse opening ratings than those for unpopular opposition leaders Michael Foot, William Hague and Iain Duncan Smith, and said Mr Corbyn was the first Labour leader in history to score negative satisfaction ratings in his first poll.
Join our new commenting forum
Join thought-provoking conversations, follow other Independent readers and see their replies