Pubs and restaurants could close again in parts of England from Monday
Three-tier system could be introduced next week to simplify lockdowns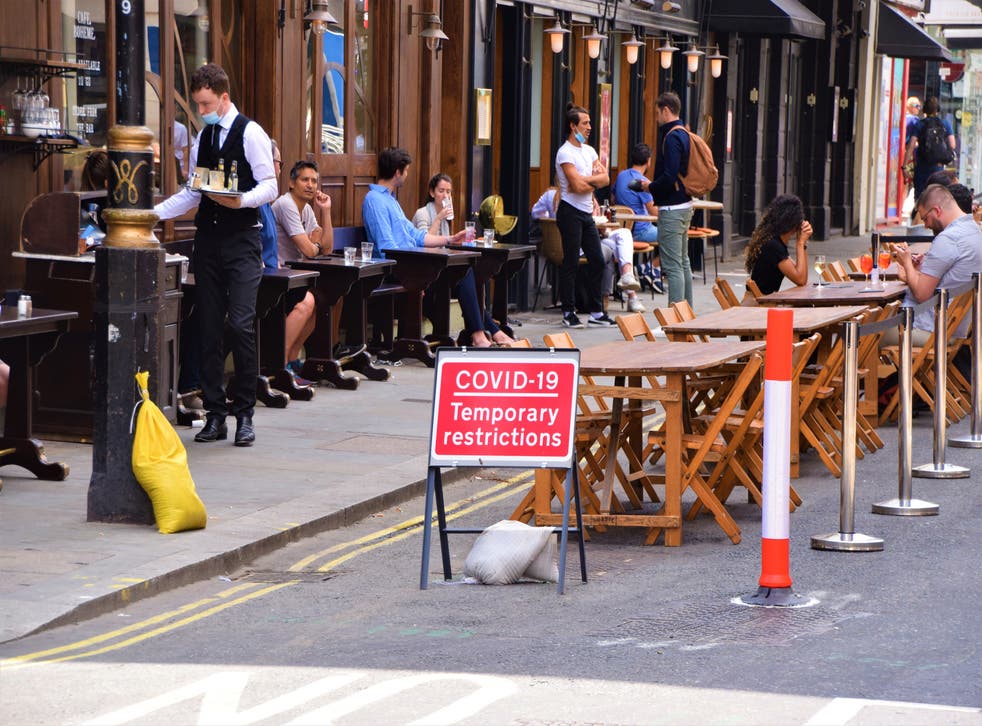 Pubs and restaurants could be closed again in parts of England under new coronavirus plans being considered by ministers, according to reports.
The new changes, which would come in from Monday, would see a three-tier system introduced for local lockdowns in a bid to simplify the rules across the country.
Pubs and restaurants are being closed under new rules introduced in central Scotland today.
The measures, reported by both the BBC and the Financial Times, come as Covid-19 cases continue to surge, with 14,162 cases on Wednesday and a further 70 deaths across the UK.
But no final decision has been made on the extent of the closures, or how long they would last.
Pubs and restaurants that are forced to close could get extra financial support to stop them going bust, given the winding down of the government's' general furlough scheme.
Under the three-tier system under consideration, all areas of the country would be classed as either Level 1, 2, or 3.
Level 1 would be a baseline of restrictions, Level 2 would include enhanced restrictions for areas where cases are above 100 per 100,000 people, and Level 3 would be for when transmission rates are even higher.
The government has been criticised for the haphazard and piecemeal way restrictions have been applied in different local areas, with slightly different regulations depending on the local authority area.
It has also been accused of failing to explain the different rules properly.
Earlier on Wednesday Labour leader Keir Starmer rounded on the government's handling of the crisis.
Coronavirus: Empty streets across the world

Show all 29
"The prime minister really needs to understand that local communities are angry and frustrated," he said.
But the prime minister said Labour was sending the wrong message and accused Sir Keir of changing his stance.
Join our new commenting forum
Join thought-provoking conversations, follow other Independent readers and see their replies