Queen's Speech: Coalition unveils sweeping pension reforms as Queen confirms plans for 5p plastic bag charge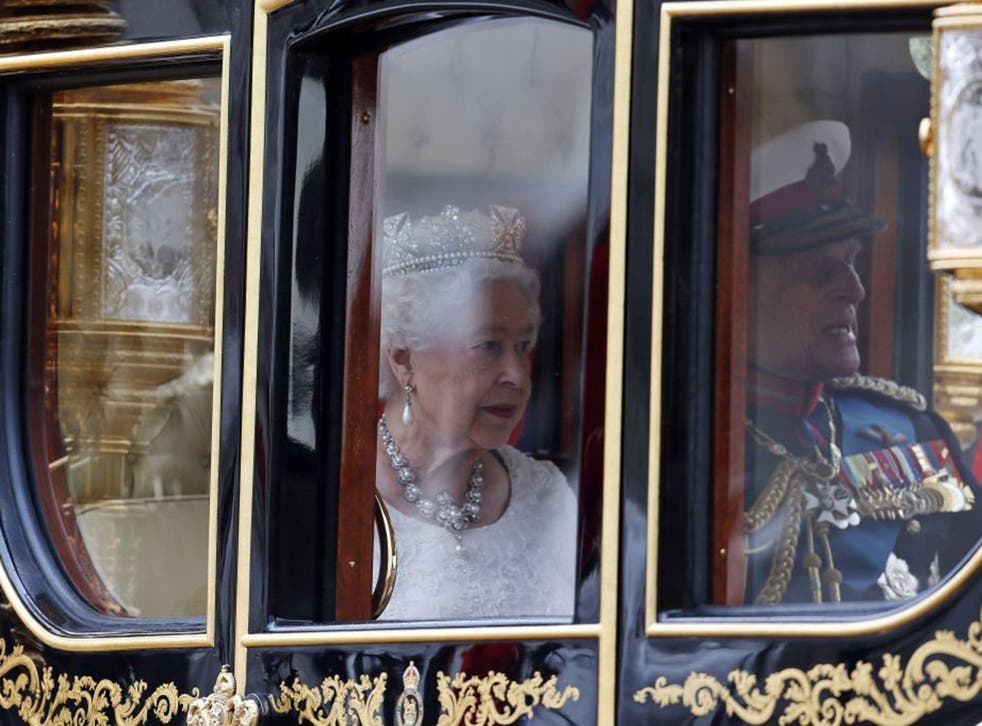 The most sweeping reforms to the pensions system since it was founded in 1908 were unveiled by the Coalition today in its final Queen's Speech before next year's general election.
David Cameron and Nick Clegg trumpeted the pensions shake-up as the latest stage of a radical reform agenda which had already seen big changes to education and welfare. They highlighted pensions as they answered Labour's charge that the Coalition had run out of steam and had become a "zombie government."
Labour attacked the Speech for having no mention of the NHS. Pointedly, the Prime Minister and his Deputy did not mention the Government's ill-fated reorganisation of the health service in their list of the Coalition's previous reforms. Ed Miliband, the Labour leader, warned that the Speech would not rise to the challenge of meeting "the depths of discontent" about the way the country is run.
Eleven new Bills were announced by the Queen when she read the Speech in the House of Lords. They are:
*Pensions Tax Bill – to give 300,000 people who retire each year freedom to access their pension as they see fit, ending the requirement to buy an annuity.
* Private Pensions Bill – to allow workers to join new collective defined contribution schemes, pooling risks between members to give them greater certainty about their retirement income.
*Childcare Payments Bill –to give tax relief worth up to £2,000 a year per child to 1.9m families with both parents or a single parent in work.
*Recall of MPs Bill – to allow constituents to force a by-election if an MP behaves badly; would require the signatures of at least 10 per cent of registered voters in an eight-week period.
*Modern Slavery Bill – new powers to prevent slavery and human trafficking and to force perpetrators to compensate their victims.
*Infrastructure Bill – to open up access to shale gas and geothermal energy by allowing firms underground access without the landowner's permission; to speed up major projects of national significance.
*Small Business, Enterprise and Employment Bill –to prevent firms stopping people on zero hours contracts working for other companies; to close the "revolving door" under which public sector staff keep big redundancy pay-offs when they are re-employed and to give a fair deal to pub landlords.
*Serious Crime Bill – to tackle child neglect and strengthen powers to seize the proceeds of crime.
*Social Action, Responsibility and Heroism Bill – to allow the courts to take into account acts of heroism in an emergency if people are sued later for negligence.
*National Insurance Bill – to simplify the system for the self-employed.
* Service Complaints Bill – to improve the complaints system in the armed forces.
The Speech confirmed plans for a 5p charge on plastic carrier bags in England from October next year, but this will not require legislation. A similar charge already applies in Wales and Northern Ireland and Scotland is expected to introduce one later this year.
Join our new commenting forum
Join thought-provoking conversations, follow other Independent readers and see their replies