Radical plans to make top mandarins 'chief executives'
Civil servants seen as 'untouchable and unaccountable' could also be put on four-year contracts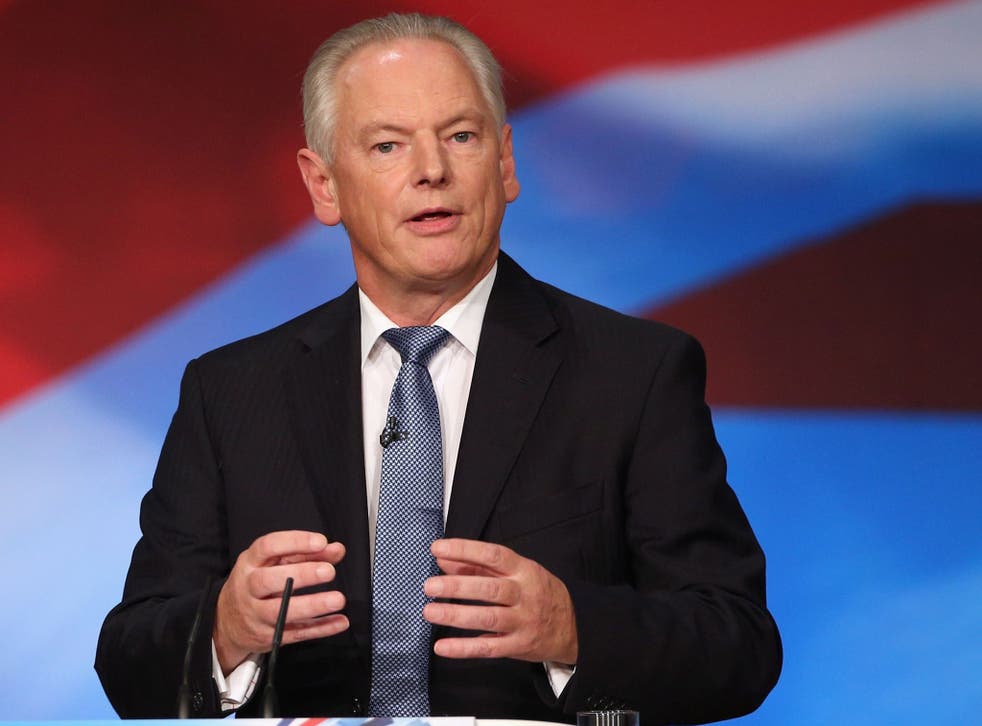 Top civil servants would be forced to leave their posts after four years under plans being drawn up in Government, threatening an all-out war between ministers and the Civil Service, The Independent on Sunday has learnt.
Permanent secretaries would serve fixed terms of four years and could even be renamed chief executives of their departments in a major shake-up of Whitehall that is being pushed by ministers.
Some cabinet ministers are becoming impatient with their civil servants, claiming the service is crippled by "inertia" and inhibiting the Government's policy delivery. But mandarins are resisting a radical shake-up, warning that fixed terms would compromise the impartiality of the Civil Service and force highly skilled individuals to leave for the private sector.
Tensions have been growing between civil servants and ministers since the coalition took over from Labour three years ago. Michael Gove, Theresa May and Philip Hammond are among cabinet ministers said to be pushing for drastic reform, while Steve Hilton, David Cameron's policy chief, left Downing Street after becoming exasperated with civil servants blocking his radical ideas.
Francis Maude, the Cabinet Office minister responsible for the Civil Service, is known to believe that the current system of accountability is not working effectively. He has commissioned the IPPR, a centre-left think tank, to report on how other Westminster-style governments, such as Canada and New Zealand, operate. Last month, Tony Blair's former chief of staff, Jonathan Powell, likened the Civil Service to a "monastic order".
The FDA, the union that represents senior civil servants, warned yesterday that its members would strongly resist any move for four-year contracts.
The plan was attempted by Tony Blair nearly a decade ago but never implemented by the Civil Service, which is now being used by reformists as evidence that mandarins are prone to "inertia". One government source said: "The old system has broken down. Although there are honourable exceptions – especially among the more recent appointments – too many permanent secretaries see themselves as untouchable and unaccountable. Ending tenure would be one sensible step to addressing this – but Blair thought he had done that a decade ago.
"We need to remind the Civil Service that they are, above all, public servants. The most senior civil servant in each department should be focused on delivering the Government's agenda and should probably be called chief executives. That would sharpen their minds as to what their role was."
According to one insider, a senior official said that ministers should "think why they're called permanent secretaries", noting that ministers were here today, gone tomorrow, whereas the permanent secretary would be there for ever.
Nick Herbert, the Conservative former police minister, is to launch a research project into more radical reform of the machinery of government. He said: "The absurd fiction is that ministers are responsible for everything that happens in their department, including operational matters, while civil servants are essentially unaccountable. The result is that no one is actually accountable for failure. Ending the tenure of permanent secretaries would be a useful step towards sharpened accountability, but real reform means going further, with experienced chief executives who know how to run things and who'll be held responsible for performance."
Since the coalition was formed in 2010, 18 out of the 20 permanent secretaries in charge of departments have changed. Only Sir Nicholas Macpherson at the Treasury and Jonathan Stephens at the DCMS remain in place from the Labour government.
Mr Blair, in his speech on Civil Service reform in February 2004, said: "If we want the Civil Service to be more entrepreneurial, to be more adventurous like their private sector counterparts, we have to loosen up. I know we, like you, have to be held to account. But sometimes we can be so frightened of the process of accountability, we opt for inertia."
In New Zealand, which is being held up as a potential model for reform, the most senior civil servant in a department is called a chief executive, with the focus on delivery of policy during a parliamentary term. Appointments of senior civil servants are decided by an independent State Services Commission, with some consultation of ministers.
Dave Penman, general secretary of the FDA, said: "We don't actually think the Civil Service is broken. This seems to be an attempt at more ministerial control. Permanent secretaries are already paid thousands less than the going rate in the private sector. If you start messing about with them, they will go somewhere else.
"It just simply doesn't stand up to scrutiny. We believe it would deliver bad government. Those FDA members [who are senior civil servants] can sit on their hands and not do it. Permanent secretaries are there to service any minister and any government, and are not associated with a particular government or a particular minister."
Join our new commenting forum
Join thought-provoking conversations, follow other Independent readers and see their replies