Labour Party faces wipe-out in Scotland as majority expected to vote for SNP
The Scottish National Party is expected to take 45 out of 59 seats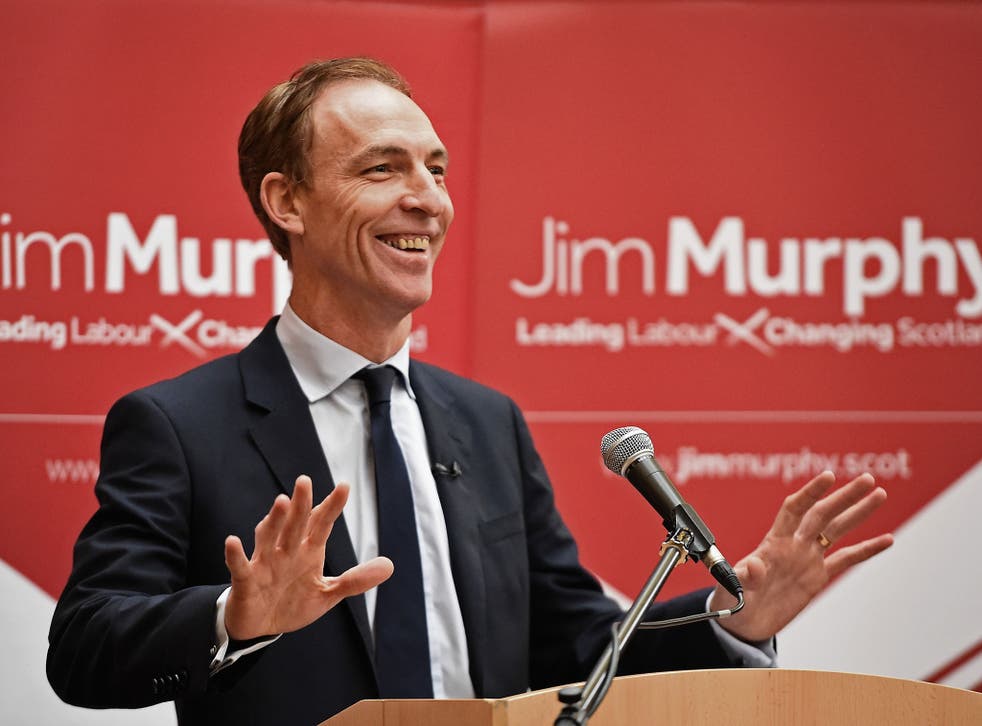 The Labour Party could face being wiped-out in Scotland – despite a leadership change – due to the growing popularity of the SNP in the run up to the general election next May, a poll suggested on Friday.
The stronghold threat comes two weeks after Jim Murphy was declared the new leader of the party which is expected to get 26 per cent of the vote while the pro-independence Scottish National Party is on track for 43 per cent, a Guardian/ICM poll of 1,004 Scottish adults states.
Scottish independence: Referendum results in pictures

Show all 15
A dramatic turnaround, based on Labour's 42 per cent in 2010, could diminish any hopes for Ed Miliband to beat the Conservative and Lib Dem coalition to form his own Labour-lead government next year.
Labour's previous hold on 41 seats could slip down to 10, while SNP are set to increase their takeover from six seats to 45 of Scotland's 59 total places in the House of Commons.
Although the SNP lost a historic independence referendum in September, by 55 per cent compared to 45, it has been said to have forever changed the landscape of Scottish politics with a high voter turnout of nearly 85 per cent of the whole population.
"We are prospectively looking at the collapse of citadels that have always been Labour since the 1920s," Professor John Curtice, a polling expert from Strathclyde University, told the Guardian newspaper.
"It is becoming clear that the independence referendum has reset all the dials.
"Previously rock-solid Labour seats in Glasgow voted yes in the referendum, and this now appears to be giving rise to a particular surge of nationalist sentiment in those parts of Scotland where it was once assumed that the SNP couldn't reach."
The leadership contest for the Labour Party began when Johann Lamont suddenly resigned having accused Westminster colleagues of treating Scotland like a "branch office".
Murphy, a former Scottish secretary, said when he was appointed leader with 55.77 per cent of votes that he had called First Minister of the SNP, Nicola Sturgeon, to tell her that he was "looking forward to working together for the good of Scotland".
Join our new commenting forum
Join thought-provoking conversations, follow other Independent readers and see their replies