Report: Bedroom tax has left 50 per cent of tenants in arrears - but savings aren't being made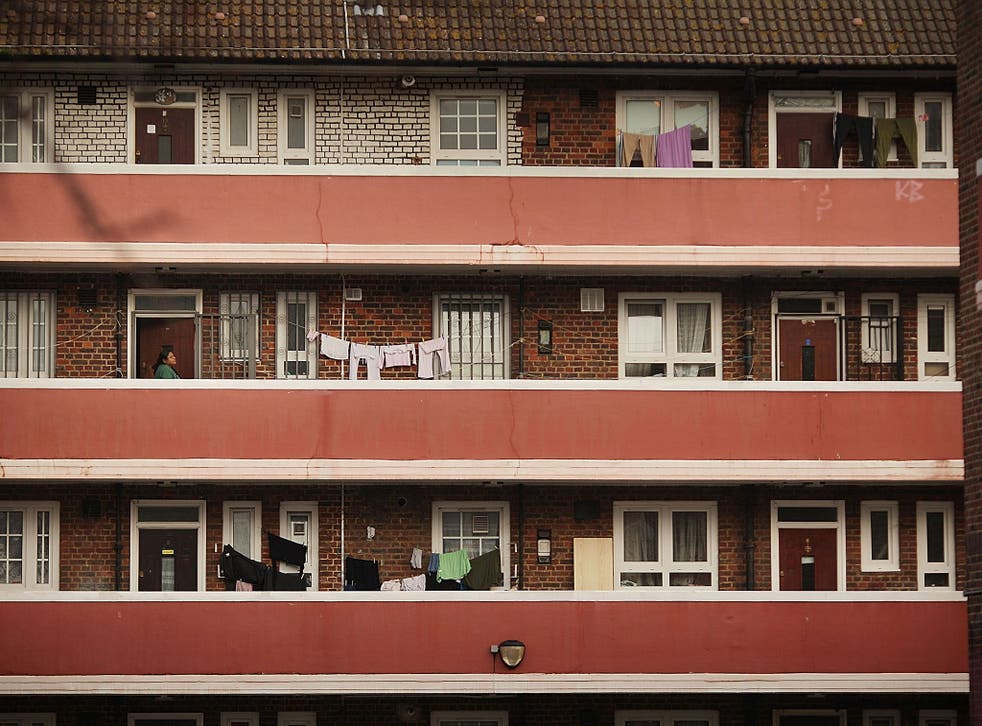 The controversial "bedroom tax" has plunged half the tenants affected into rent arrears but will fail to deliver the savings sought by the Government, according to a study published today.
The Joseph Rowntree Foundation predicted that ending the "spare room subsidy", which means an average housing benefit cut of £14 a week for social housing tenants, will affect 498,000 people rather than the 600,000 estimated by the Government. A year after its introduction, the foundation estimated the savings at £330 million, some £115 million lower than expected.
The foundation found that half the tenants affected were in arrears after six months. More than 100,000 were "trapped" in larger homes and had been hit by the benefit cut even though they wanted to move, while only six per cent had moved to avoid losing out. Some 22 per cent of those affected remained registered for a transfer or exchange but a shortage of smaller homes prevents many moving, especially in Wales and the north of England.
The study said the "bedroom tax" and wider welfare reforms introduced by Iain Duncan Smith, the Work and Pensions Secretary, were forcing tenants to choose between "heating and eating." Three in four had cut back on food bills. "Tenants are experiencing poverty, anxiety, debt and health problems. Food banks are becoming essential. People rely on family and friends for help. Tenants and landlords expect evictions to rise," it said.
Kathleen Kelly, the foundation's policy and research manager, said: "The reforms have transferred housing costs to poor families, who can ill afford the extra costs. A particular concern is the stark choice landlords face as to whether they can afford to house the poorest. The time is right to take stock of the policies and alleviate their worst effects."
The Department of Work and Pensions challenged the figures in the report, insisting that it was still on target to achieve the savings it envisaged.
In a separate report published today, MPs accused Mr Duncan Smith of keeping them in the dark about the "snail's pace" implementation of his flagship reform to merge working age benefits into Universal Credit. They claimed their inquiry was "hampered" by the Government.
The Work and Pensions Select Committee said it might be better to abandon plans to spend between £37 million and £58 million on developing the existing computer system and focus on getting the "end solution" right instead of adopting the current "twin track" approach. Ministers insist the scheme is being introduced more slowly to ensure they get it right.
A DWP spokesman said: "This report's claims on savings are simply wrong. It fails to take into account money saved from people moving or no longer claiming housing benefit. It also doesn't acknowledge there can be many reasons people fall into rent arrears and people may have been behind on their rent before the policy change."
He added: "Removing the spare room subsidy will save £500m in housing benefit a year and help to make a better use of social housing when 300,000 families are living in overcrowded homes. We are providing £345m this year and next for those claimants who need extra help to adjust to our welfare reforms and we are pleased to note the report's finding that tenants – with help from their landlords - are putting a renewed focus on finding work, apprenticeships, training and skills in response to the changes."
Join our new commenting forum
Join thought-provoking conversations, follow other Independent readers and see their replies