'Resign Cameron' protests: Thousands to gather at Downing Street to ask Prime Minister to step down
Some protestors have committed to staying in Whitehall until David Cameron leaves office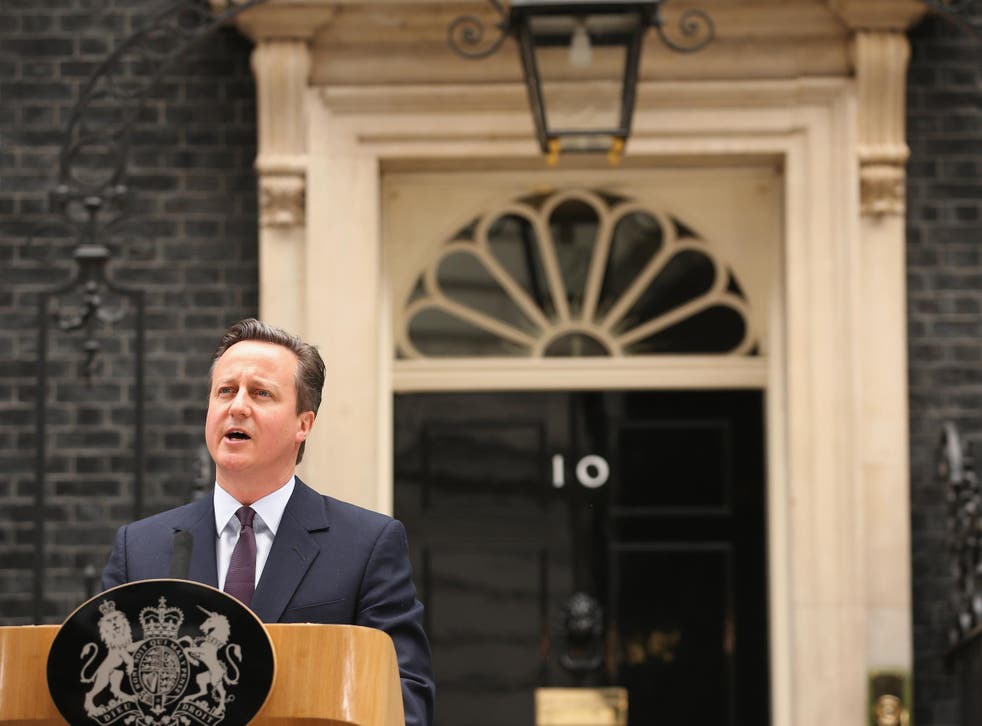 Thousands of protersters have moved on Downing Street to call for tough action on tax avoidance – or David Cameron's resignation.
Following the revelations about his tax affairs in the Panama papers, demonstrators are asking Mr Cameron to either "close tax loopholes or resign". The protests are being organised around the hashtags "Resign Cameron" and "Close tax loopholes", and have gained support from high-profile figures including Edward Snowden and Lily Allen.
Protestors arrived at Downing Street wearing "offshore-themed" outfits including Panama hats and carrying props such as a huge pig-shaped piñata.
Events began at Whitehall at 11am on Saturday — and may last for hours or even days after that, according to protestors.
The protestors are explicitly drawing inspiration from the demonstrations in Iceland, which saw a huge proportion of the country's population march on its parliament. Soon after, the country's Prime Minister quit.
Iceland PM becomes first casualty of offshore tax leak
Two of the most popular Facebook events for the protest each have thousands of people who have registered as going, with many more indicating that they are "interested". Together, over 20,000 people have indicated that they could go to the protests.
One of those Facebook events promises that the protest will "end when he resigns". It lists itself as lasting until 21 April.
"Does the Prime Minister think we're stupid?" protest organiser Abi Wilkinson wrote on one of the Facebook event pages for the gathering.
World leaders linked to 'Panama Papers'

Show all 15
"He preaches about 'tough decisions' whilst cutting funding for disability benefits, social care and other essential services. Now we find out he personally intervened to protect offshore trusts from an EU crackdown intended to tackle money laundering."
Ms Wilkinson has argued that protestors should concentrate on forcing Mr Cameron to reform tax law, rather than to fully resign. But other groups ask for Mr Cameron's resignation outright.
"As much as I dislike Cameron, getting a scalp wouldn't mean things were all solved," she wrote on the group's official Facebook page. "If he resigns it doesn't mean the problem has gone away, he could just be replaced with someone equally untrustworthy."
Join our new commenting forum
Join thought-provoking conversations, follow other Independent readers and see their replies