Revealed: How the CPS betrays victims of crime – numbers of witness protection staff falls by 57% in just three years
Radical shift contradicts Prime Minister's promise to put victims at the heart of the justice system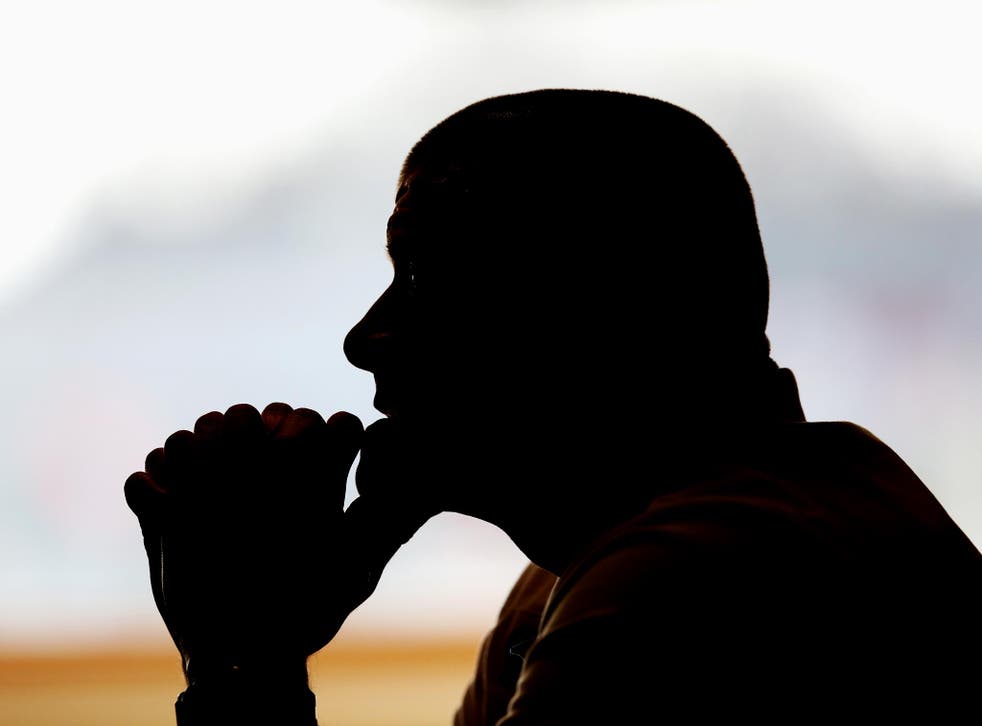 The Crown Prosecution Service has cut the number of staff it employs to look after witnesses – some of whom are victims of crime – by more than half in just three years, an investigation has revealed.
Research by the Bureau of Investigative Journalism for The Independent has found that since 2010, the number of Witness Care staff has fallen by 57 per cent across England and Wales.
Last year alone, the service was cut by 24 per cent in a year, from 131 people employed in 2012, to just 100 employed now. There were 80 Witness Care Units in January 2012 and approximately 45 in January 2014.
The CPS claims that the cuts have been the result of consolidation of Witness Care Units with the police taking on greater responsibility for supporting those called to give evidence in court.
However over the same period the total number of police staff in England and Wales has also dropped by 17 per cent.
The changes appear to contradict a promise by David Cameron to put victims' rights at the heart of the criminal justice system.
Police, courts and the probation service are supposed to adhere to a voluntary code protecting the rights of victims. But it has been criticised as toothless and Mr Cameron is examining proposals to put it on a statutory footing.
Labour is also looking at proposals to bring in a victims' law, with work being undertaken on the policy by Keir Starmer, the former director of public prosecutions.
The Association of Chief Police Officers and the CPS say that Witness Care Unit records show the number of ineffective trials resulting from the non-attendance of prosecution witnesses have remained fairly constant.
However, Ministry of Justice figures show the cuts coincide with a small increase in the failure rate of trials held in Crown Courts, as a result of prosecution witnesses not attending. Between January and September last year, 16 per cent of all ineffective Crown Court trials failed because a prosecution witness was absent.
Problems in Crown Court trials have led one judge to call for an inquiry into how the CPS deals with witnesses.
These findings are part of the Bureau of Investigative Journalism's on-going investigation into the impact of budget cuts on the criminal justice system.
It found that the CPS's legal team, tasked with prosecuting suspected criminals, has also been hit by staffing cuts, with a reduction of 31 per cent since 2010.
Analysis of the Ministry of Justice's figures also reveals the CPS is failing to disclose key evidence more often, potentially jeopardising trials.
The number of trials rendered ineffective due to the prosecution failing to disclose unused evidence rose by more than a third in Magistrates' Courts over the year, from 583 in the first three quarters of 2012, to 797 trials in the same period of 2013.
A recent study by the Institute for Criminal Policy Research examined the experiences of 44 victims and witnesses from two Crown Courts in England.
The report found many witnesses found their experience stressful, noting, "there was much frustration about lengthy waiting times; both before the case came to court and while at court.
"Witnesses were often given little warning to attend court, or conversely late notice that a trial had been postponed. Both of these scenarios exacerbated anxiety and inconvenience."
Witnesses also complained of limited or no contact with the prosecution barrister, and a lack of information about the progress of the trial or explanations for delays.
Unable to cope with the strain?
Labour's shadow attorney general Emily Thornberry said she was concerned that the CPS was now unable to cope with the strain.
"The CPS is doing its best to adapt to the 27 per cent cuts this Government has inflicted on its budget, but I am concerned that the strain is being to show on the ground," she said.
"Ministers cannot continue to ignore the serious concerns being expressed by judges or the signs that the CPS is finding it increasingly difficult to fulfil its disclosure obligations.
"The Serious Fraud Office has already been brought to its knees by the pace of cuts and the indifference of ministers to the consequences. The Government must not do the same to the CPS, which is a central pillar of the criminal justice system," she added.
Thornberry has now written to Attorney General Dominic Grieve, pointing out various instances of CPS failure and noting "there is a worrying trend here".
Adam Pemberton, Assistant Chief Executive of the independent charity Victim Support said: "It cannot be right that we are still seeing vulnerable and intimidated witnesses arrive at court without any provision having been made for their needs, or repeatedly being asked to re-attend at a later time due to the trial being unready to proceed."
"Victim Support is working with Witness Care Units, police, and the CPS to develop better channels of communication and awareness among WCU staff - so that all victims and witnesses get the best possible help and support when they come to court."
A CPS spokesperson said the service continued hit targets.
"We have had to make savings of 27 per cent to our budget and naturally staff numbers have reduced, but we are protecting frontline teams and improving our overall performance," they said.
"Conviction rates have remained consistent at 85 per cent or above for the past eight years and the proportion of Crown Court trials ineffective due to prosecution reasons has fallen to five per cent in 2013/14, the lowest level in four years."
ACPO's national policing lead for victims and witnesses, assistant chief constable Gary Cann, said they were now deliberately targeting resources at those victims and witnesses at greatest need.
"The police service is absolutely committed to providing victims and witnesses with the support they need to attend court," he said.
"Over the last two years, we have re-focused the work of the witness care units to ensure that those victims and witnesses in greatest need, such as those who are vulnerable or intimidated, are given appropriate levels of support."
Join our new commenting forum
Join thought-provoking conversations, follow other Independent readers and see their replies