Number of council homes sold off under Right to Buy increases five-fold in six years after Tories lift cap
Councils warn spiralling sell-off of low-cost homes is 'unsustainable' as Labour calls for scheme to be halted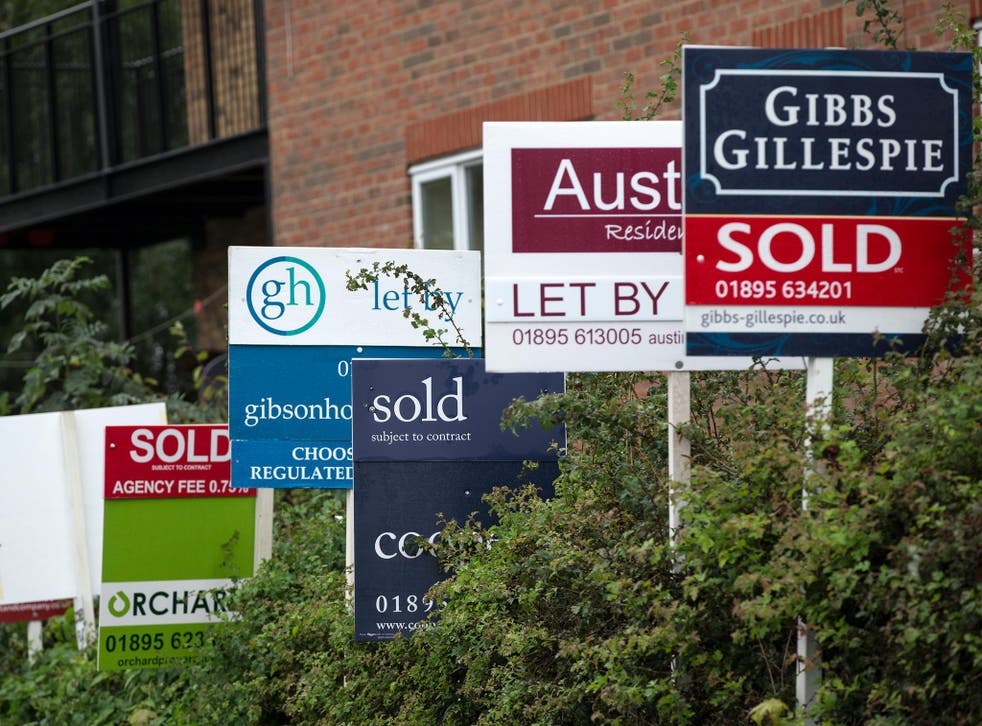 The rapid loss of social housing because of the Right to Buy scheme has been laid bare after new figures revealed more than five times more homes are being sold now than in 2012.
Councils said Right to Buy had became "unsustainable" after it emerged the sell-off of council homes has drastically accelerated in the past few years, while Labour labelled the figures "indefensible".
More than £3.5bn of public money has gone to help almost 60,000 tenants buy their home at a hefty discount in the past six years, prompting local councils to warn of a "fire sale" of low-cost homes.
Town-hall leaders said Right to Buy had become "unsustainable" and could not be continued unless councils are given more powers to build replacement homes.
The analysis, released by the Local Government Association, provides one of the clearest indications to date of how the Government's decision to increase the size of the discount people are given when buying their council home has accelerated the loss of genuinely affordable housing.
In April 2012, Conservatives ministers "revamped" Right to Buy and raised the maximum discount on a property to £75,000 (it has since increased further, to more than £100,000, in some parts of the country). Since then, the number of homes sold off has increased by 409 per cent, from 2,638 in 2011-12 to 13,416 in 2016-17.
This has come at a rising cost to the taxpayer, with the average discount given to tenants having more than doubled since 2012, from £26,690 to £61,810 – a 132 per cent increase.
It means tenants are able to buy their home at less than half the market value – with the average discount now at 43 per cent of the property's value, up from 25 per cent in 2012.
In total, nearly 58,000 council homes have been privatised under Right to Buy in the past six years alone.
The mass sell-off comes despite the number of social homes in England having hit record lows and council house waiting lists reaching ten years in some parts of the country.
While Right to Buy has helped tens of thousands of people get a foot on the housing ladder since 2012, Labour said the total number of households under the age of 45 who own their own home has dropped by a million since 2010.
Despite concern over the impact of the Right to Buy, in 2016 the Government extended the scheme to housing association properties – meaning a further 1.5 million low-cost homes could be sold off.
The LGA called on ministers to allow councils to keep more of the money they make from Right to Buy sales, in order to fund new homes. Currently town halls only retain about a third of the revenue, with a hefty chunk going to the Treasury.
UK news in pictures

Show all 50
Councillor Judith Blake, the LGA's housing spokesperson, said: "Councils support people's aspiration to own their own home and Right to Buy is one way of doing this.
"However, selling council homes at a discount of nearly half price has led to a social housing fire sale that threatens the future of the scheme. The rate of homes sold under RTB combined with the restrictions on councils is making replacing homes sold virtually impossible.
She added: "This loss of social rented housing risks pushing more families into the private rented sector, driving up housing benefit spending and rents and exacerbating our homelessness crisis. This is particularly concerning as many of the homes sold through the scheme ended up being rented out privately at more expensive rates.
"For RTB to work, councils must be able to replace every home sold. Councils must be allowed to set RTB discounts locally, retain RTB sale receipts in full to replace sold homes, and be given the freedom to borrow to build new affordable homes and play a lead role in tackling the country's housing shortage."
Despite ministers' repeated promises that all homes sold under Right to Buy will be replaced, currently just one new property is being built in place of every five sold off.
Number of social housing properties in England drops 11 per cent in one year
The result is a rapidly diminishing stock of social homes, with the Chartered Institute of Housing revealing earlier this week that more than one in 20 social homes in England is likely to be lost between 2012 and 2022. Right to Buy was highlighted as one of the main factors behind the decline – a finding underlined by the eye-watering LGA analysis.
It has previously emerged that four in 10 properties sold under the Right to Buy are now owned by private landlords, marking a huge privatisation of housing stock as homes aimed specifically at those who most need them are turned, in the course of just a few years, into private-rented homes at full-cost rents.
Labour said the new figures emphasised the need to freeze Right to Buy entirely.
John Healey, the Shadow Housing Secretary, said: "In the midst of a housing crisis, the Conservatives' wasteful Right to Buy is indefensible.
"Since 2010, communities have lost 170,000 council homes while the number of younger home-owners has fallen by a million. The Conservatives' approach to housing is failing on all fronts.
"Labour will suspend the Right to Buy and start the biggest council house building programme in thirty years. We will back first-time buyers on ordinary incomes by building 100,000 discounted FirstBuy homes, targeting help to buy and giving local people 'first dibs' on new homes built in their area."
An spokesperson for the Ministry of Housing, Communities and Local Government said: "Right to Buy is giving people who aspire to own their home the opportunity to do so, and more than 80,000 households have used the scheme since it was reinvigorated in 2012.
"Every additional home sold off must be replaced by an extra one, nationally. Councils should deliver these properties within three years."
Join our new commenting forum
Join thought-provoking conversations, follow other Independent readers and see their replies