Run the NHS like PC World, says Britain's leading doctor Sir Bruce Keogh
Health service must offer more quality for less money, says Sir Bruce Keogh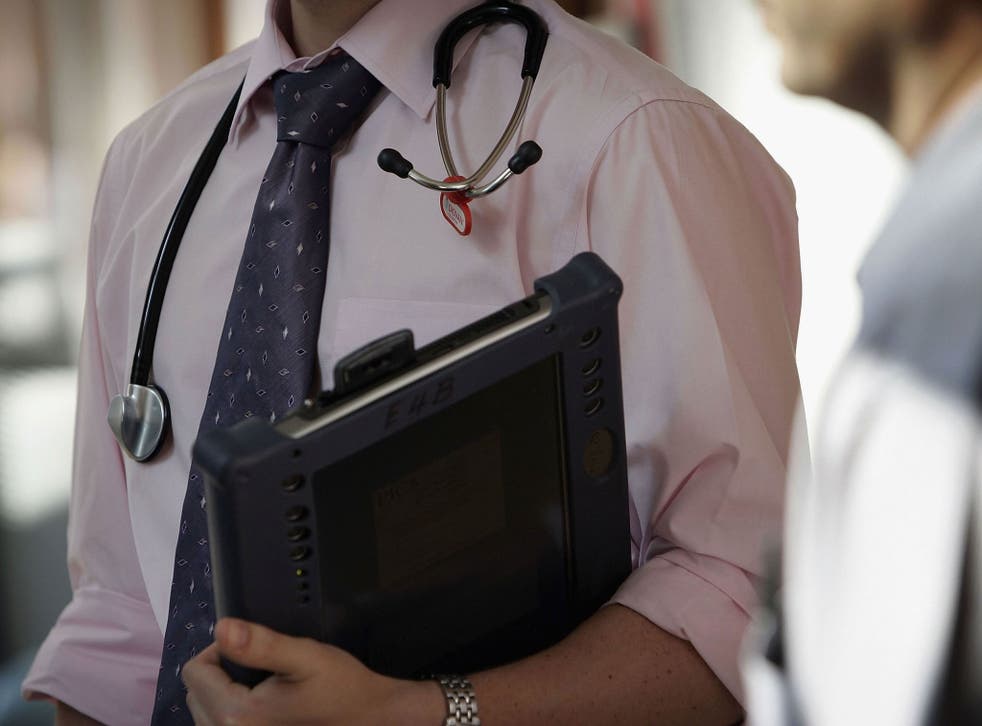 The NHS must adopt the "more-for-less" mentality of businesses such as PC World or Dixons if it is to survive in its current form, Britain's top doctor has warned.
Speaking to The Independent, Sir Bruce Keogh said that the "inbuilt mindset that better quality costs more" had to change as the health service enters a new era of austerity.
The Medical Director of the NHS said hospital bosses must learn from retailers that manage to drive prices down while offering ever-more sophisticated products.
"If you go down to PC World or Dixons, each year you would expect to pay less for a PC and you would also expect the specifications to improve," he said. "I have all sorts of people [in the NHS] saying to me: 'Give me £1,000, give me £200,000; I can improve our service'. My challenge is: every other aspect of industry has to improve the quality they offer for less. So we need to change that mindset."
Sir Bruce also revealed plans for a Dragons' Den-style mentoring scheme for NHS executives which will see them receive advice from entrepreneurs and academics. He also pledged to boost the status of junior doctors, to exploit their potential as the "biggest agents for spreading new ideas and improving quality".
The NHS faces a funding gap of £30bn by 2020, with government spending reduced to a level that will mean the lowest annual increases in the organisation's 65-year history. At the same time, demand from patients is increasing and pressure to improve services is at an all-time high following a succession of scandals over substandard care.
Sir Bruce, who recently completed a report on care failings at 14 hospitals with higher-than-expected mortality rates, and is investigating the crisis at Britain's A&E wards, said he would fight "absolutely to protect" the principle of a public health service, free at the point of need. However, the NHS needed to learn from the commercial sector, in which the expectation that budgets could not be guaranteed was a constant driver of innovation and efficiency, he said.
"Everybody is legitimately concerned about how we maintain a high-quality, free healthcare system, given that for the foreseeable future there will not be any additional money for the NHS," he said. "Since 1948 the amount of money available has gone up on average by about 4.5 per cent a year. Now we're looking at no increase. For me, the issue is: is our cup half-full, or half-empty?
"If you look at successful companies that have seen themselves through tight economic times, the first thing they do is take control of their finances. I think the NHS has done that pretty well."
But pay controls and cuts to management costs could not deliver the savings required on their own, he said, and the health service would have to consider "how we deliver services differently".
Outlining where lessons could be learnt from big business, Sir Bruce challenged the NHS to put junior doctors into leading roles.
"Look at any other industry – it's in the people between the ages of 25 and their late 30s that the innovation lies, the creative energy lies, the altruism lies and the future lies," he said. "In our NHS we've got 50,000 junior doctors who during the course of their training move from hospital to hospital. They could be our biggest agents for change, for spreading new ideas and improving quality – and we've just ignored them. Can you see Boeing or IBM ignoring those people?"
Sir Bruce appeared to rule himself out of the race to succeed Sir David Nicholson as chief executive of the NHS, saying he did not have "the right skills".
He revealed that NHS executives will be mentored by leading figures in business, politics and medicine, with 15 "innovation fellows" set to be announced in the coming weeks.
Miles Ayling, NHS England's director of innovation and service improvement, said that they would be "household names". The first fellow will be the world-leading surgeon Lord Darzi.
"It will be almost like a Dragons' Den," said Mr Ayling. "You get entrepreneurs, experts, academics to mentor people. They will build a culture of innovation, talking to health boards, talking to chief executives, getting them to value the innovators and inventors in their organisations."
Sir Bruce's positive reference to PC World and Dixons may surprise some in the NHS, as electronics retailers have not always had a strong reputation for customer service. Dixons stores actually disappeared from the high street in 2006, to be replaced by Currys branches.
Join our new commenting forum
Join thought-provoking conversations, follow other Independent readers and see their replies