Sadiq Khan: I will back introduction of a quota system for black officers in Met Police
Khan will argue for action to reduce the disparity between the capital's ethnic complexion and the make-up of its police force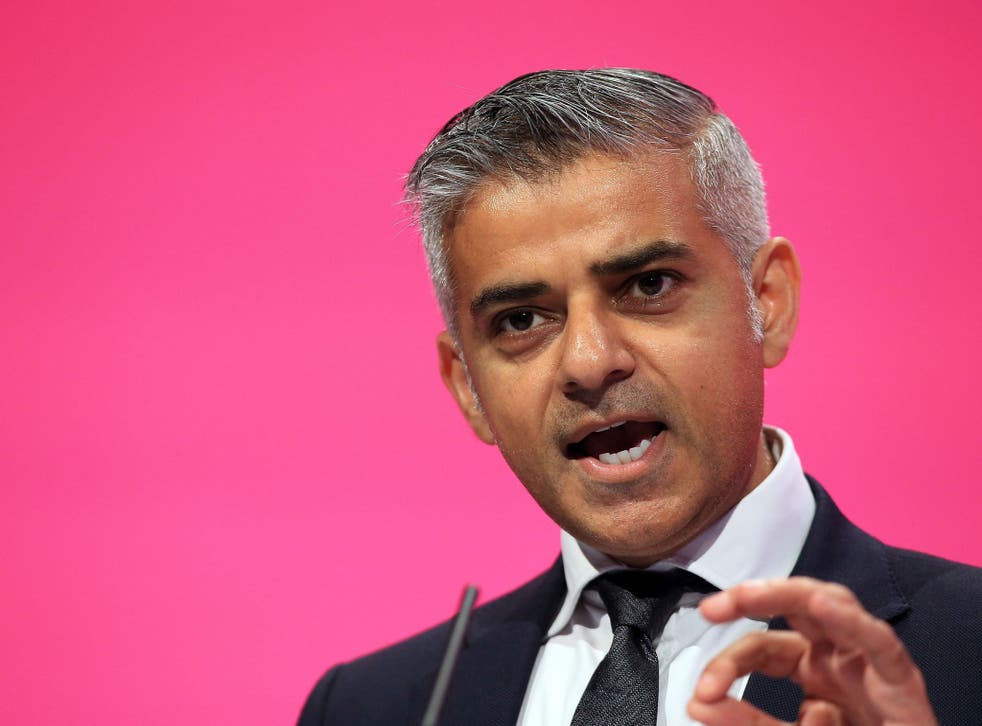 A senior Labour figure will back the introduction of a quota system for black officers in the Metropolitan Police if he becomes the Mayor of London.
Sadiq Khan will argue that dramatic action is needed to reduce the disparity between the capital's ethnic complexion and the make-up of its police force.
Only one in six (16 per cent) new recruits to the force were from black and ethnic minority communities last year – down from 20 per cent the year before. By contrast, 44 per cent of London's residents are from ethnic minorities.
Mr Khan, who is considered one of the front-runners for the Labour nomination to stand as mayor, will make his controversial call at a hustings in south London.
He will argue that affirmative action – moves to encourage potential ethnic minority recruits – is essential to make the force more representative of the streets it polices. If that fails, he will suggest going further and introducing quotas to alter the racial balance of the force.
He will say: "For far too long there have been warm words on this but little progress.
"It is time to make a difference to our police service that needs to serve and reflect Londoners much better. If we carry on as we are it will take decades for our police service to reflect the Londoners it serves.
"So I will be clear: as London Mayor I will introduce affirmative action and get the Met looking more like the London we live in.
"If we do, then I believe the rewards for London will be increased trust between the police and all Londoners, delivering better and more effective policing."
Mr Khan will tell the meeting, organised by Operation Black Vote and the charity Patchwork: "Without significant improvement in recruiting more officers from the communities it serves, the Metropolitan Police cannot and will not do its job properly.
"I strongly believe that the course of action I propose will work. However, if it fails and we don't see the meaningful change in the complexion of the Met that Londoners expect, then I will support a change in the law to allow statutory positive action."
Leroy Logan, a former chairman of the Black Police Association, said potential recruits were put off by issues such as the disproportionate use of stop and search against black men and the high numbers who die in police custody.
He said large numbers also dropped out during the selection process when they realised the Met was "male, pale and stale". He told the Independent: "The attrition rate is very high. The culture of the organisation does not celebrate diversity – it does not accept people as it should."
Scotland Yard this week launched a drive to recruit officers who can speak and understand second languages including Yoruba, Arabic, Punjab and Bengali.
The Met's Commissioner, Sir Bernard Hogan Howe, said: "I am committed to providing a police service which looks and feels more like London."
Join our new commenting forum
Join thought-provoking conversations, follow other Independent readers and see their replies