Sadiq Khan: 'Question to be asked' about why Muslim women wear hijabs
The Labour candidate for Mayor of London said 'there is a question to be asked about what is going on in those homes'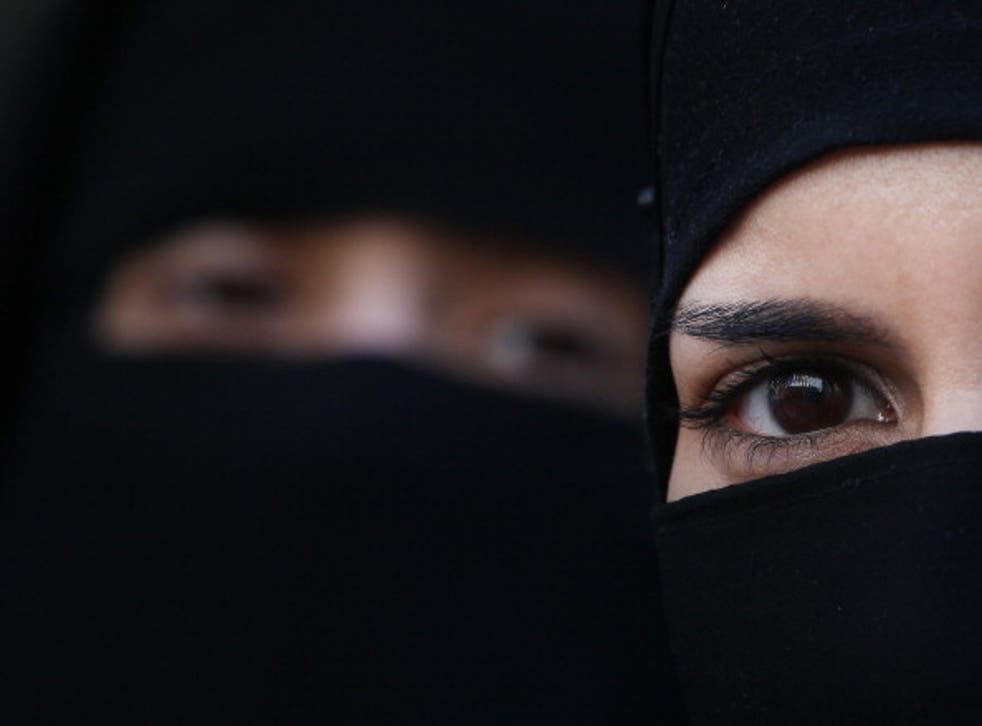 Sadiq Khan has said a question should be asked about "what is going on" in families with Muslim women who wear hijabs and niqabs.
In an interview with the Evening Standard, Labour's London mayoral candidate said that he questioned why young Muslim women in London are choosing to keep their heads and bodies covered – a sight that Mr Khan said he did not see growing up in the capital or when visiting Pakistan.
The MP for Tooting, said: "When I was younger you didn't see people in hijabs and niqabs, not even in Pakistan when I visited my family.
"In London we got on. People dressed the same.
"What you see now are people born and raised here who are choosing to wear the jilbab or niqab. There is a question to be asked about what is going on in those homes.
"What's insidious is if people are starting to think it is appropriate to treat women differently or that it has been forced on them. What worries me is children being forced to adopt a lifestyle."
The 45-year-old, who became the first Muslim cabinet minister under Gordon Brown in 2009, said he also believes that women working in public service should allow people to see their faces, saying that "eye contact matters".
He added: "There is no other city in the world where I would want to raise my daughters than London.
"They have rights, they have protection, the right to wear what they like, think what they like, to meet who they like, to study what they like, more than they would in any other country."
Mayor of London 2016 - the candidates at a glance

Show all 7
Mr Khan, known for actively campaigning against extremism, has been accused by his Conservative rival, Zac Goldsmith, of giving a "platform, oxygen and cover to people who are extremists".
Mr Goldsmith, 41, has, in turn, been accused of "racially profiling" voters after leaflets in support of his campaign were targeted at the "British Indian community", mentioning concerns they might have of their jewellery being burgled and the Richmond Park MP's visit to Wembley Stadium to welcome Indian's Prime Minister Narendra Modi last year.
The 2016 London mayoral election will be held on 5 May.
Join our new commenting forum
Join thought-provoking conversations, follow other Independent readers and see their replies