Safe seats should be abolished to modernise '19th century political system', says think tank
Exclusive: Report points out 364 of the 650 seats in the Commons are 'safe'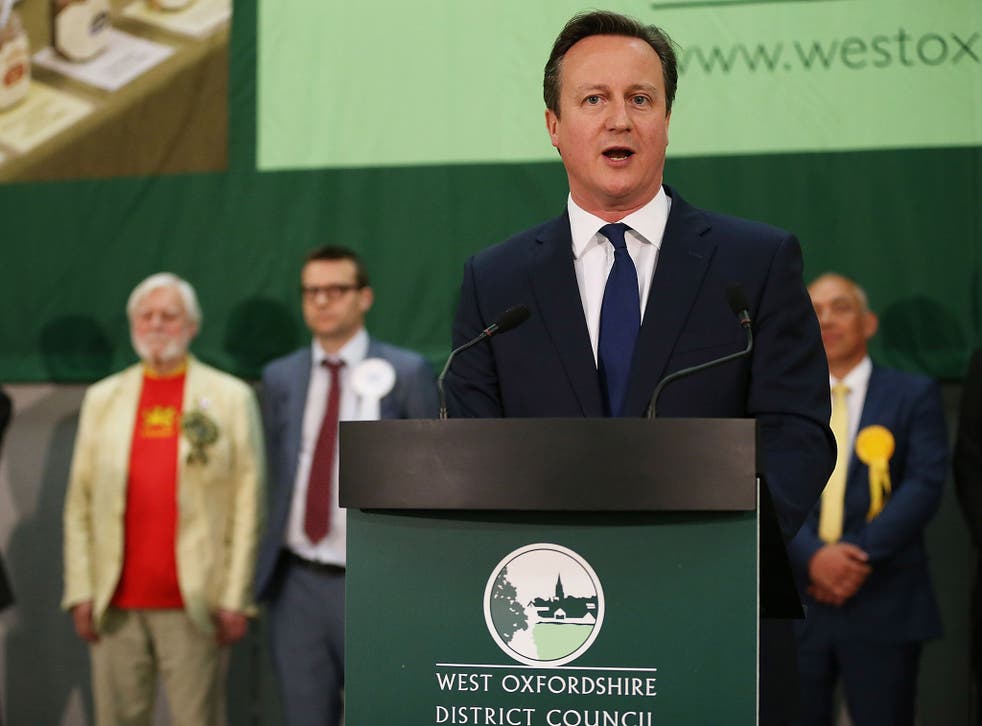 Safe parliamentary seats would be abolished in order to boost voter turnout and modernise Britain's creaking 19th century political system under a blueprint to be published on Wednesday.
The Institute for Public Policy Research (IPPR) think tank, which has studied the problem of "political inequality" since the May general election, said voter engagement would rise if more people lived in marginal seats and believed their votes would count.
Its report pointed out that 364 of the 650 seats in the Commons are "safe" as they would require a swing of more than five per cent to change hands. Of the 390 non-marginal seats in England and Wales, only 19 changed hands at this year's election. "This means that the vast majority of the British electorate live in areas that are unlikely to become a focus for serious party competition in the foreseeable future," it said.
The IPPR proposed that the Boundary Commission, which will redraw the constituency map next year, be given a new duty to increase the number of marginal seats and reduce the number of safe ones. At present, the commission's brief is to equalise the number of voters in each constituency, while taking account of local ties and council boundaries.
According to the IPPR: "Gerrymandering safe seats out of existence where possible will help increase the competitiveness of elections and reduce the oversized electoral power that voters in marginal currently have, and as a result it is likely to improve participation rates."
In the past, the IPPR has called for compulsory voting and the introduction of proportional representation (PR). But with little prospect of change after a switch to the alternative vote was rejected in the 2011 referendum, the think tank is proposing PR for local authority elections in England and Wales, bringing them into line with Scotland and Northern Ireland. This could give Labour a foothold in the South of England and the Conservatives in the North, boosting their prospects of winning more parliamentary seats there. It also wants an independent Democracy Commission set up to increase participation in the political process.
The IPPR found: "Our political system is primarily an invention of the 19th century, consolidated in the 1920s when universal suffrage finally came into force….The 2015 election further underlined the inadequacy of the UK's electoral system in this regard as with previous elections, the political outcome was highly disproportionate to the voting input and exacerbated regional political disparities."
The Conservatives needed only 34,244 votes for each seat they won in May; compared to 40,290 for Labour; 25,972 for the Scottish National Party; 301,986 for the Liberal Democrats; 1.16m for the Greens and 3.88m for Ukip.
Nick Pearce, director of the IPPR, told The Independent: "With reform of first-past-the-post off the agenda, it's important the Boundary Commission does not create a new swathe of highly safe seats in their next review as the number of MPs is reduced. Electoral competitiveness needs to be a criteria for drawing up boundaries alongside other factors. Wide-ranging reforms should be put in place to increase voter registration rates and stem the rising tide of political inequality."
General election 2015: Polling day

Show all 16
He added: "Electoral reform in local government elections should be forthcoming to end 'one-party state' control in some local authorities: this would revive political parties in areas of the country where first-past-the-post has seen the number of councillors elected out of kilter with their actual share of the vote."
Katie Ghose, chief executive of the Electoral Reform Society, said: "Safe seats are a massive burden on our democracy – making so many people feel like it's not worth voting at all. We wholeheartedly share the IPPR's goal of reducing the number of safe seats so that we have truly competitive elections – not ones that encourage apathy and disengagement."
However, she added: "While creative approaches to increasing engagement are welcome, we're not sure the best way to make votes count is to fiddle around with boundaries. Instead, it's time to catch up with most modern democracies and have a proportional voting system where seats really match votes. Britain is the last country in Europe to use the outdated first-past-the-post voting system, and it's about time we had a fairer way of picking our representatives."
Ms Ghose said: "Safe seats exist because only one individual can win in each small constituency, meaning they build up big majorities through incumbency. If we had a voting system that reflected the multi-party nature of Britain today, several people would stand a chance of winning a seat in each area – breaking open many of these safe seats to a genuine contest often for the first time in decades."
Party Strongholds
Safest Conservative Seats
Hampshire North East
Current majority: 29,916
Conservative-held since 1857
Maidenhead
Current majority: 29,059
Conservative-held since 1885
Newbury
Current majority: 26,368
Conservative-held since 2005
Safest Labour seats
Knowsley
Current majority: 34,365
Labour-held since 1945
Liverpool Walton
Current majority: 27,777
Labour-held since 1964
Liverpool West Derby
Current majority: 27,367
Labour-held since 1964
Join our new commenting forum
Join thought-provoking conversations, follow other Independent readers and see their replies