Scotland's policing budget will be protected, Nicola Sturgeon confirms
The First Minister said the SNP would continue to offer real-terms protection for the police budget if it wins election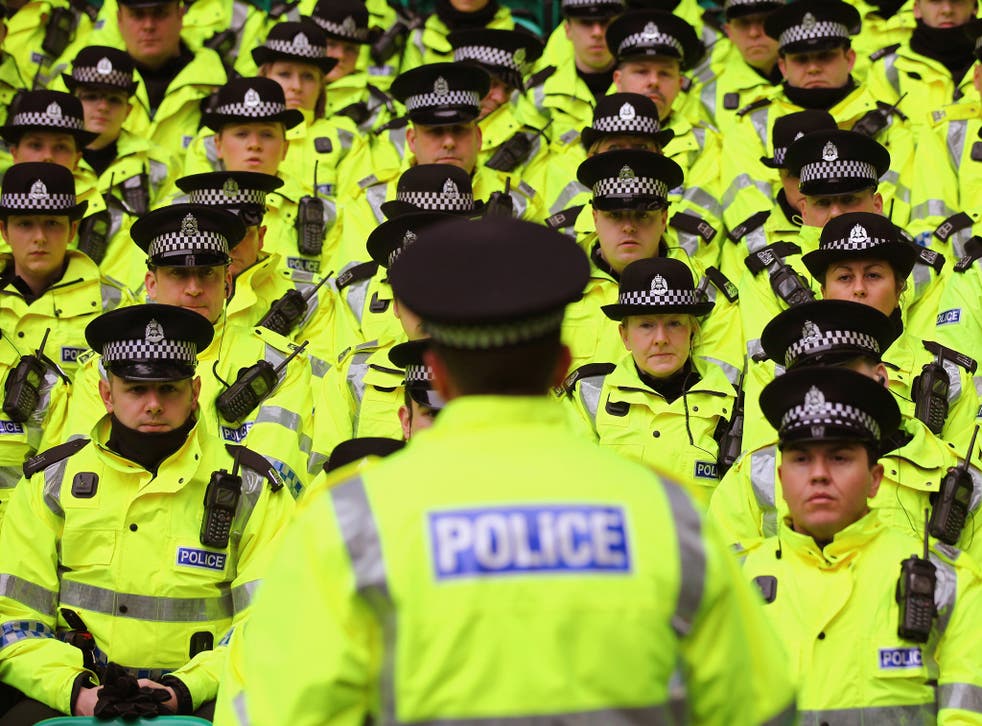 Scotland's policing budget will be protected and officers will receive an additional £100 million to combat terrorism if the SNP is re-elected, Nicola Sturgeon has announced.
Although there are still two weeks to go until the Scottish Government unveils its next budget, the First Minister said it was "appropriate" that the policy was announced early given concerns about public safety following last month's deadly attacks in Paris.
"We remain in very close dialogue with Police Scotland to ensure that they have the capacity and the capability to deal with a Paris-type attack should, God forbid, such a type of attack happen here in Scotland," Ms Sturgeon said. "Given the security situation that we face I am confirming today that the police budget will be protected."
UK news in pictures

Show all 50
The First Minister added that if the SNP wins re-election next May, it would continue to offer real-terms protection for the police budget in every year of the next parliament. She said this would amount to a £100m boost to police coffers by the end of the term, which could be used to protect the country against terrorist attacks.
However, Ms Sturgeon said the SNP's manifesto pledge to maintain 1,000 more officers than it inherited will not be reviewed, despite Police Scotland's most senior officer asking for more flexibility over numbers.
Deputy Chief Constable Neil Richardson told MSPs that officers were "backfilling" jobs which used to be carried out by back room staff. He also warned that more staff cuts were on the horizon. "The issue about numbers has become quite unhelpful and sets in the minds of community members that the measure of success is how many police officers are permanently deployed," he said.
"The reality is we do need to find a balanced workforce... and you have to find what is the best asset that you need to bring in. Is it support staff, or is it a warranted officer?"
But Ms Sturgeon told journalists: "Our commitment is to retain 1,000 extra police officers on the streets. I think that has been important for the duration of that commitment, and I think particularly given the security concerns that are faced now in Scotland, the UK and across Europe, that commitment remains important."
The First Minister also rejected the suggestion that Scottish police officers should be armed as a matter of routine given the threat of a Paris-style gun attack. "I am of the view that the arrangements that we have right now are the right ones," she said.
Join our new commenting forum
Join thought-provoking conversations, follow other Independent readers and see their replies