Senior Labour adviser defects to the Tories
Blairite former e-campaigns manager says Labour is no longer a 'party of aspiration'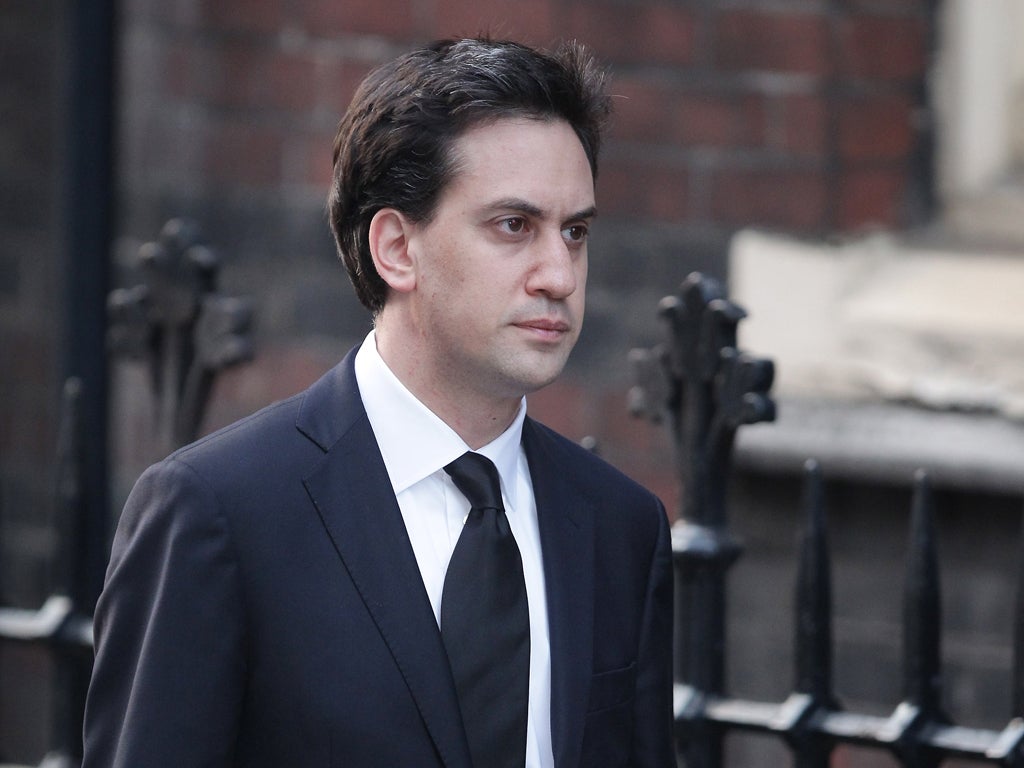 A Blairite former Labour official will defect to the Conservative Party today in another serious setback to Ed Miliband's attempt to mount a fightback.
Luke Bozier, Labour's former e-campaigns manager, told The Independent that Labour is no longer a "party of aspiration"; David Cameron is continuing Tony Blair's education and welfare reforms; Mr Miliband is proving a "disaster" as Labour leader; his party had "zero credibility" on the economy.
He declared: "Labour has a vacuum of policy and a vacuum of vision. Even if Ed Miliband had a policy and a vision, he is clearly unable to communicate it or connect with he electorate in any meaningful way."
Mr Bozier, 27, who now runs his own digital business, said: "The Labour Party today is not the Labour Party I joined six years ago when Tony Blair was leader.
"Blair and New Labour had the reforming zeal to radically change our public services. It was a pro-aspiration, pro-business party, which made sense to me and to the country. The party has moved so far away from it that I no longer wish to be a part of it. At the same time, Cameron's policies have picked up that reforming zeal and are continuing in the spirit of Blair, so I have decided to join the Conservatives."
Mr Bozier claimed many figures in today's Labour Party do not stand for aspiration. "It is partly about Ed Miliband. Obviously his leadership has been a disaster. It's not just him. Almost the entire Shadow Cabinet, Parliamentary Labour Party (PLP) and the generation coming up under Ed, don't get the importance of aspiration, " he said. Mr Miliband made a "big mistake" in dividing the business world into "predators and producers" in his Labour conference speech last September, he added
Mr Bozier worked with Mr Blair as he developed Labour's online communications strategy and last autumn was involved in Labour's Business, a group urging the party to adopt pro-enterprise policies. He said he had no plans to act as an adviser to the Conservatives but would be an ordinary party member.
He insisted: "This is not about following power. Cameron has picked up the torch [on reform] that brought me into politics. I think you should put your country before party loyalty."
Mr Miliband will try to settle Labour nerves tonight when he addresses the PLP's weekly meeting. He is expected to say he will not be distracted by the criticism of his leadership, which aides insist is coming "mainly from the media, not the party."
The Labour leader will call for the closure of loopholes which allow British resident taxpayers to hide money in offshore accounts in places such as the Channel Islands and the Isle of Man as part of his campaign for a fairer society.
Join our commenting forum
Join thought-provoking conversations, follow other Independent readers and see their replies