Shapps tipped as Tory chairman in Cameron's Cabinet shake-up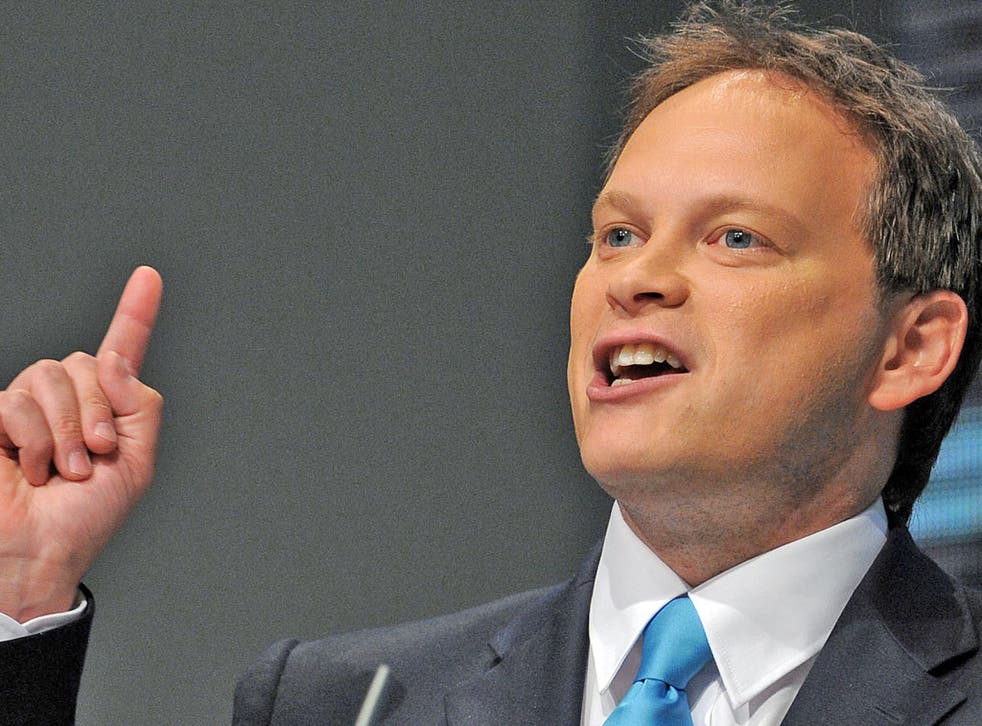 Grant Shapps, the Housing minister, has emerged as the frontrunner to become the new public face of the Government by winning promotion to the key post of Conservative Party chairman.
Baroness Warsi, the current chairman and the first Muslim woman to serve in a Cabinet, is expected to retain her seat. One option is for her to take over as International Development Secretary.
David Cameron is expected to announce his first full Cabinet reshuffle early next week in an attempt to freshen up the Government and draw a line under a troubled period since a disastrous Budget in March. As his mind turns to the 2015 election, the Prime Minister wants to improve his party's strategy and communications by installing a new chairman.
Sources say three names are on his shortlist: Mr Shapps, a hyperactive 43-year-old minister who is regarded as an effective media performer and an "attack dog" who could take the fight to Labour; Michael Fallon, the 60-year-old deputy Tory chairman who is often sent out to bat on sticky media wickets; and Chris Grayling, 50, who has impressed Downing Street with his work as Employment minister. Mr Grayling missed out on a Cabinet post in 2010 when the Coalition was formed even though he held the senior job of shadow Home Secretary in opposition.
Although Mr Cameron has not decided, insiders say Mr Shapps is the current favourite to take over at Conservative campaign HQ, giving him a pivotal election role.
The Prime Minister believes Tony Blair shuffled his ministerial pack too frequently, leading to a lack of continuity in government departments. He hopes the team he unveils this week will remain broadly intact until the 2015 election. No change is likely in the most senior positions, with George Osborne (Treasury), William Hague (Foreign Office) and Theresa May (Home Office) retaining their posts.
The latest speculation in Whitehall suggests that Justine Greening will remain as Transport Secretary even though Mr Cameron is under pressure to move her. She is seen as a roadblock to controversial plans for a third runway at Heathrow Airport, which she strongly opposed in her Putney constituency at the 2010 election.
Although Mr Cameron is warming to the idea of expansion at Heathrow as part of a "growth" agenda, he is unlikely to drop his party's opposition to it until the next election.
Ministers tipped to lose their posts include Cheryl Gillan, the Welsh Secretary, who is likely to be replaced by Maria Miller, the Minister for Disabled People; Sir George Young, the veteran Leader of the Commons and Patrick McLoughlin, the Government Chief Whip, who may stand down after a marathon 17 years in the Tory whips office.
Mr Cameron faces a dilemma over Kenneth Clarke, another veteran. Tory right-wingers are pressing for his removal from the Ministry of Justice so the party's law and order policies can be given a tougher edge. But Mr Clarke does not want another post and friends have warned that Mr Cameron will "retoxify" his party if he drops the most prominent moderate.
The five Liberal Democrat Cabinet ministers are expected to stay in their jobs. The reshuffle will see the return of David Laws, a close ally of Nick Clegg, who had to resign after just 17 days as Chief Treasury Secretary in 2010 following revelations about his Commons expenses. Mr Laws, seen as one of the Lib Dems' most effective operators, is likely to take on a central, progress-chasing role at the Cabinet Office.
Mr Cameron also wants to shake up the lower ranks of the Government. Ministers who are unlikely to reach the Cabinet will be dismissed to give promising backbench performers a chance to make their mark.
Join our new commenting forum
Join thought-provoking conversations, follow other Independent readers and see their replies