Simon Hughes: 'Legal profession must do more to reflect modern Britain'
Justice minister wants more female and ethnic minority barristers within 2 years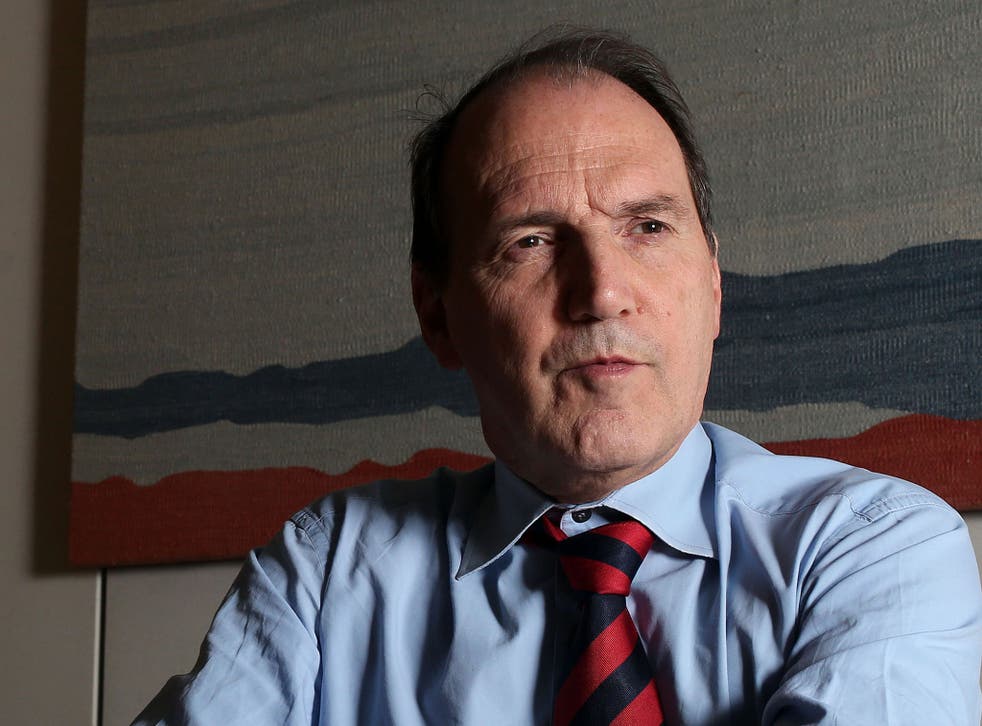 The legal establishment still looks like it is stuck in the Victorian era, the new justice minister has claimed as he announces a drive to boost the number of female and ethnic-minority barristers.
Simon Hughes told The Independent that large parts of the country regard the criminal justice system as hostile and argued it could only regain their confidence if it reflected modern Britain.
He urged young people from poorer backgrounds to be inspired by Nelson Mandela and other great lawyers to aspire to the profession and indicated they could be given financial backing to help break into a profession still dominated by white, male, Oxbridge graduates.
In his first newspaper interview since his appointment, he challenged legal firms to "proactively go out and look for people from all communities in Britain to be lawyers".
He said: "The law is by definition part of the establishment of the country and the establishment should look like modern Britain, not look like early 20th century or late 19th century Britain."
Just five of the 148 senior level judges in England and Wales are from an ethnic minority background, while only one of the 12 Supreme Court justices is a woman. The most recent figures showed that more than one-third of pupil barristers went to either Oxford or Cambridge, a proportion that is rising.
"We still have a legal profession which is significantly dominated by white, middle-aged men," Mr Hughes said. "There are almost no women at the top end of the judicial system and very little ethnic diversity throughout the judicial system."
Mr Hughes, the Liberal Democrat Deputy Leader, said he had the full backing of the Conservative Justice Secretary, Chris Grayling, for the initiative. He will be meeting senior legal figures to agree ways of casting their net more widely when recruiting.
He said he realised dramatic change could not be achieved overnight, but he wanted there to be a demonstrable improvement in the diversity of the profession within two years.
"It may be there's an additional bit of financial help you need to give to encourage people from poor backgrounds to come into the legal profession at the bottom end," he said.
Mr Hughes, a barrister by training, said he detected a "willingness to change", adding: "It would be overstating it to say the profession is in crisis, but I think they understand they do not command the public confidence they should."
The law had to overcome an image problem within wide sections of the community which saw it as distant, alien and unrepresentative.
It was also in the national interest to demonstrate the justice system was "equal for everybody and open to everybody and doesn't institutionally discriminate because of the way we go about our work".
Mr Hughes said he believed Nelson Mandela's example could help to inspire bright youngsters from all backgrounds to pursue a legal career.
"Some of the great figures in recent world history – of whom the most recent people have thought about is Nelson Mandela – are lawyers," he said. "Some of the great campaigners are lawyers. It's a perfectly reputable profession."
He said he hoped many new legal recruits would focus on community work rather than be attracted by high-paid commercial work in business and industry.
Mr Hughes also pledged a fresh attempt to reduce the high levels of female imprisonment and reoffending and said he was determined to transform family courts to make them less secretive and less confrontational.
Join our new commenting forum
Join thought-provoking conversations, follow other Independent readers and see their replies