Sir Nicholas Macpherson: Civil servant implementing public-sector pay freeze wants to end pay restraint in his own department
The Permanent Secretary to the Treasury said special consideration should be given to lifting the pay 'hair shirt' in order to retain top Treasury officials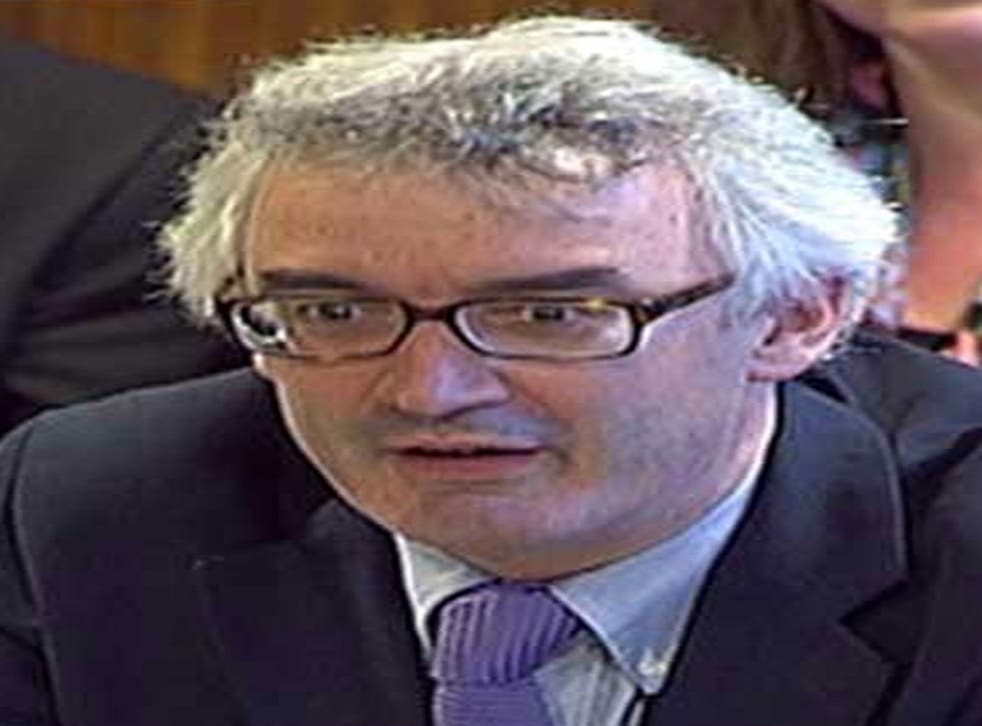 The Treasury's most senior civil servant, charged with implementing Chancellor George Osborne's public-sector pay freeze, has called for an end to pay restraints within his own department.
Sir Nicholas Macpherson, Permanent Secretary to the Treasury, said special consideration should be given to lifting the pay "hair shirt" in order to retain top Treasury officials. Sir Nicholas, who is celebrating 30 years at the Treasury, received a £20,000 bonus last year, taking his total salary to £200,000.
The Treasury is currently seeking cuts of up to 40 per cent from Whitehall budgets by 2019-20 in a bid to find an additional £20bn savings in public spending. But Sir Nicholas said his ministry deserved special consideration because it risked losing staff to the private sector.
His call for a relaxation of pay restraints for the Treasury is likely to infuriate public-sector workers, who face another four-year pay squeeze as a result of Mr Osborne's last Budget. The Treasury must "ensure it doesn't fall behind other departments", in its pay structure, Sir Nicholas told the Global Government Forum website.
Historically, he said, "there's been a slight tendency for the Treasury to be even more hair-shirted when it comes to pay than other government departments. I think we need to put that right".
The mandarin took a pay cut when he left his job as a senior analyst for Peat, Marwick and Mitchell Management Consultancy to join HM Treasury in 1985. But he was willing to do so "because the quality of the work was just so much more interesting".
The challenge at the Treasury now lies "in managing this place to ensure that we can compete and still retain some really good people". Staff turnover was "an issue we're seeking to address" – churn at the Ministry had reached 28 per cent a year by 2011. Sir Nicholas said the Treasury had found there was "increasingly a market for people who've made a reasonable amount of money in the private sector who want to come and work here later in their careers". But pay restraints made it harder to attract those people and "we don't want to become reliant on the charity of rich people."
The Permanent Secretary welcomed greater traffic between the public and private sector within the Treasury's ranks. "We need to become a more open institution which people can join, leave and come back to," he said.
Sir Nicholas was awarded his bonus last year despite being criticised for allowing public money to be used to send two million letters to Scottish households during the independence referendum. The Public Administration Committee said the advice, rejecting the SNP's idea of a post-independence currency union with the UK, "should not have been published", as it compromised his perceived impartiality.
Dave Prentis, leader of the Unison union, said: "Public servants keep being told that pay restraint is essential to get public finances under control. But if ministers can magic up the extra cash to break the pay cap for senior people at the Treasury, they can surely now do the same for millions of nurses, teaching assistants, hospital cleaners and other public-sector workers."
Join our new commenting forum
Join thought-provoking conversations, follow other Independent readers and see their replies