Sir Philip Green dubbed 'corporate crook' as he faces fresh calls to lose knighthood over BHS collapse
The businessman has been condemned for his role in the collapse of the 88-year-old retail chain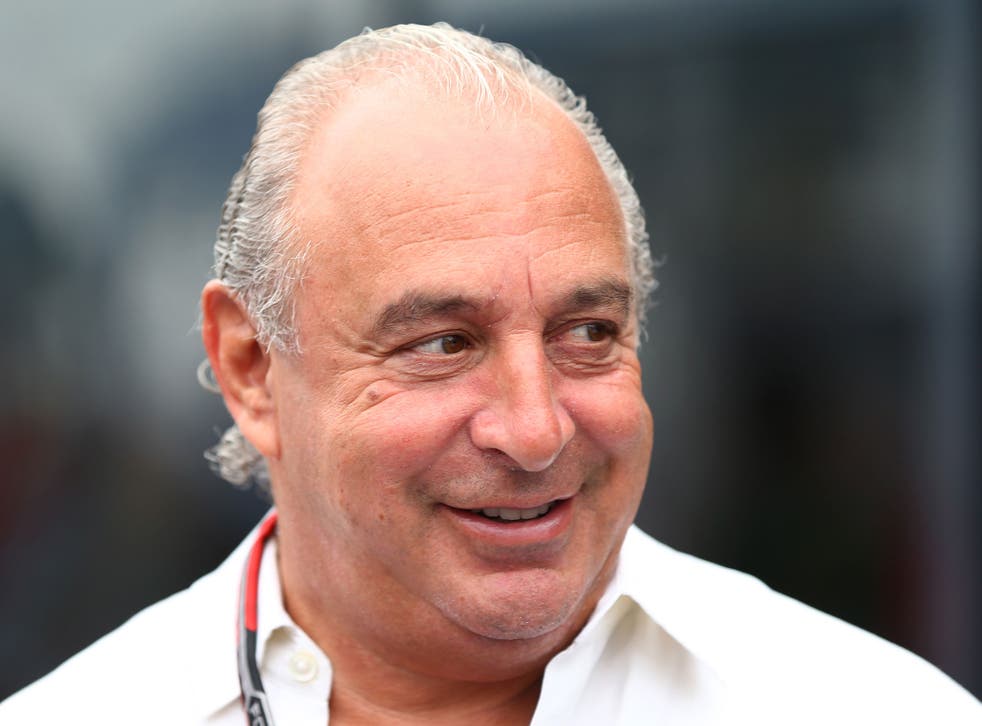 Sir Philip Green has been called "little better than a corporate crook" and faced renewed calls for him to be stripped of his knighthood over the collapse of BHS.
MPs attacked when they called his "naked greed" in a House of Commons debate over the retail chain as it faces liquidation and the loss of 11,000 jobs after it failed to find a buyer.
The Arcadia boss has been condemned for his role in the collapse of the 88-year-old business after he sold it to investors led by a businessman who had been made bankrupt three times, Dominic Chappell, for just £1 in 2015.
The chain was put into administration in April this year with a £571m deficit in its pension fund.
On Friday, its administrator, Duff & Phelps, said it had "not been possible" to agree a sale because all the prospective buyers did not have the "working capital" needed to rescue the firm.
All of BHS's remaining 163 shops will now be closed over the coming weeks.
Between 2000 and 2005, the Green family took £420m in dividends from the company.
SNP treasury spokesman Roger Mullin told the Commons: "If ever there was an unacceptable face of capitalism, it comes in the form of Sir Philip Green and his like.
"Many will be thinking Green is little better than a corporate crook", he added.
Labour MP Jim McMahon said "Sir Philip is not fit to lick the boots of these people let alone be a knight of the realm.
"It is not good enough that 11,000 people face redundancy and an uncertain pension while the millionaires cream tens of millions of pounds off the top to pay for brand-new yachts.
"The people in my constituency, where the store is likely to close, will not see justice in their view until somebody is in the dock, facing trial."
A number of investigations have been launched into the affair including an Insolvency Service inquiry which could led to several former BHS bosses, including Sir Philip, banned from being directors of companies for several years.
The Pensions Regulator is investigating whether Sir Philip avoid his financial responsibility towards the fund and may call on him to contribute £200m into the fund to help close up its black hole.
Two separate investigations by the Business, Innovation and Skills and Work and Pensions select committees are also being carried out.
Last month, Sir Philip wrote to the chairs of both committees to say he was being "vilified" by them before they had concluded their investigations.
He said Frank Field, who chairs the DWP select committee, and Iain Wright, who is in charge of its BIS counterpart, had subjected him to "trial by media" and suggested they were "leaping to conclusions before any evidence from any witness has been heard".
Biggest business scandals in pictures

Show all 20
But Mr Field dismissed the accusations telling the Independent he had "mostly been responding to his comments in the media".
He said: "I certainly feel a sense of anger on behalf of all those BHS workers whose wages were deducted to go into their pension scheme and they find they've not gone into their pension scheme and that they stand to lose some of the pension they thought they would gain.
"I would hope that he would make good that loss. We will obviously look at all the evidence in the lead up to his appearance in June and of course the committee will make up their minds on the basis of the evidence".
Sir Philip is due to appear before the MPs to give evidence on 15 June.
Mr Chappell is also scheduled to appear on Wednesday.
Join our new commenting forum
Join thought-provoking conversations, follow other Independent readers and see their replies