'The SNP will never go into coalition with the Conservatives,' Nicola Sturgeon vows
Soon-to-be First Minister said her party could hold 'balance of power' in May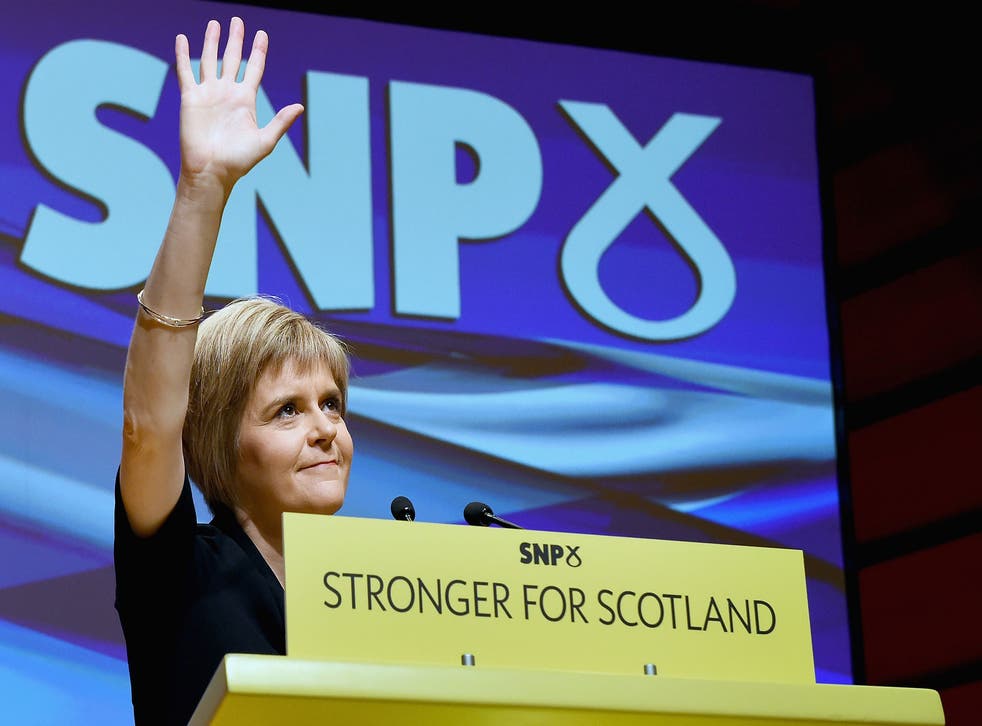 The Scottish National Party (SNP) will not enter a coalition with the Conservatives after the general election, Nicola Sturgeon has vowed.
Alex Salmond's former party is likely to be one of few options for David Cameron if the Tories fail to secure an overall majority in May and the nationalists believe they may hold the balance of power in Westminster amid fading confidence in the three main parties and popular support for greater Scottish autonomy following the independence referendum.
Ms Sturgeon, who replaced Mr Salmond following his resignation, will make her first speech as party leader at the SNP annual conference in Perth today.
"My pledge to Scotland today is this - the SNP will never put the Tories into government," she will say.
Labour, the SNP's main rival across the border, is being targeted by the nationalists for its alleged negative campaigning and affiliation to Westminster.
Running up to the general election Ms Sturgeon will predict Labour will "fall back on the same desperate mantras as before" and tell Scottish voters the only way to keep the Conservatives out of Downing Street is to back Ed Miliband's party.
But she will claim that is "the biggest con trick in Scottish politics" and voters must "not fall for it again".
The worst-case scenario for the SNP would be a Tory/Ukip Government, when Ms Sturgeon will say Scotland would need "strong SNP MPs who will stand up to the Tories, challenge the despicable politics of Nigel Farage and fight Scotland's corner".
"Perhaps this time Scotland's votes will count," she will add. "Scotland could well hold the balance of power in a Westminster Parliament with no overall majority."
Scotland goes to the polls

Show all 20
Ms Sturgeon will become Scotland's First Minister next week at a crucial time for her party.
Polls indicate it is gaining popularity despite defeat in the Scottish independence referendum as disaffected voters leave the main parties over their perceived untrustworthiness on constitutional reform.
The SNP will continue pushing for another independence referendum – a prospect repeatedly refuted by Westminster – and driving the promised transfer of more powers to Holyrood.
Other SNP policies to be outlined today include a "small business bonus" scheme continuing through the next government, boosting Scottish trade around the world and jobs creation.
Additional reporting by PA
Join our new commenting forum
Join thought-provoking conversations, follow other Independent readers and see their replies