Soaring court fees 'will discourage ordinary people from seeking justice'
England and Wales' most senior civil judge tells MPs Government ignored warnings about 'real dangers' of higher costs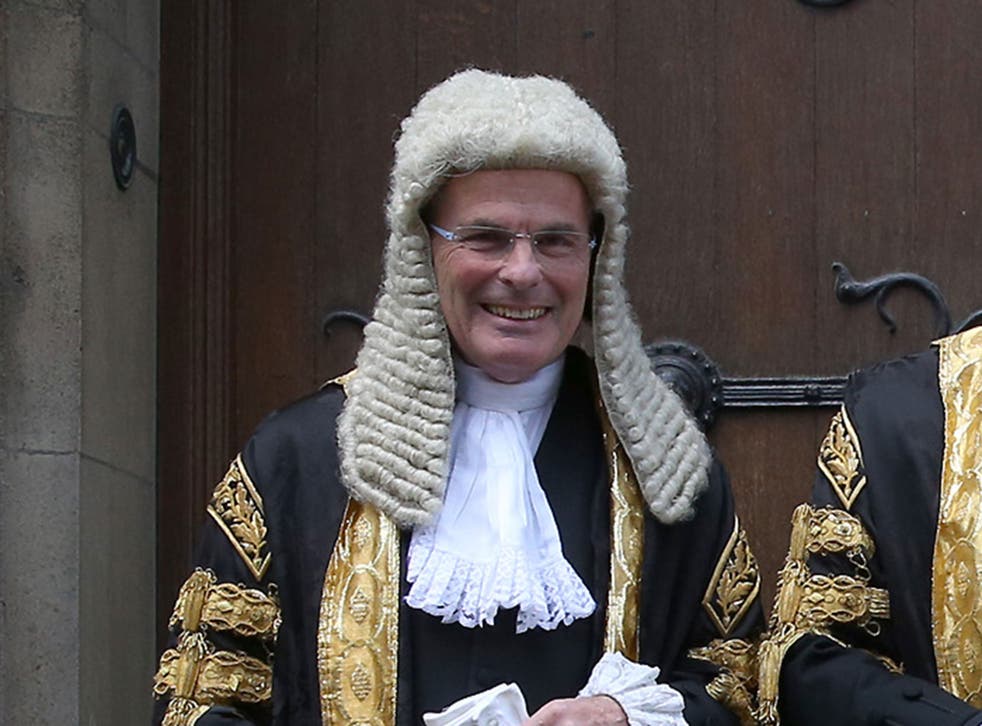 Soaring court fees will discourage "ordinary" people from seeking justice, while the rich will be undeterred, England and Wales' most senior civil judge has said.
In a blistering critique of the Government's increases to court and tribunal charges, John Dyson, the Master of the Rolls, told MPs on the House of Commons Justice Committee that the Government had ignored warnings about the "real dangers" of piling costs on claimants.
He said the increases had been rushed through to plug "a great big gap" of £100m in the Ministry of Justice's finances, and had been based on "hopeless" evidence that amounted to little more than 31 phone calls to interested parties, most of them wealthier court users.
Lord Dyson, appearing alongside two other senior judges who also levelled severe criticisms at the Government's handling of court fees, said the risk of "denying access to justice" was "intense".
The Government completed a consultation on plans to double the maximum fee cap for money claims, increase all civil court fees, raise the divorce charge, and double fees for asylum and immigration cases, at the end of last year.
Sir James Munby, President of the Family Division of the High Court, warned that increasing divorce fees by £140 to £550 risked becoming "another poll tax on wheels".
"Those who want a divorce will probably still do so through gritted teeth but it doesn't mean you can keep on putting up the fees," he told MPs.
Meanwhile Sir Ernest Ryder, the most senior judge responsible for employment and immigration tribunals, said that, in just one year, previous fee increases had led to a 70 per cent fall in the number of claims brought.
Lord Dyson said that evidence collected by the Government to clarify whether fee increases would put people off taking their case to court had been "lamentable".
"We warned that this research was hopeless but the impression I had was, such was the need to rush this through because there was a great big gap in the finances which had to be plugged," he said. "...We were told there's a £100m shortfall for justice.
"[The MoJ] made assumptions that demand would not be affected by these changes and they based that assumption on a very, very limited evidential base … I'm extremely sceptical about that assumption."
Challenged over Lord Dyson's comments by Labour's justice spokesman Andy Slaughter in the House of Commons, Justice Secretary Michael Gove said: "Action needs to be taken to reduce costs in civil justice. It is not enough simply to say that the taxpayer must shoulder the burden. We need reform of our legal system to make access to justice easier for all."
A Ministry of Justice spokesperson said: "Fees are never popular, but they are necessary if we are to reduce the burden of the courts and tribunals on the taxpayer.
"We are investing £700 million over the next five years to create a more effective courts and tribunals service, which delivers swift and certain justice.
"We have made sure that the most vulnerable are protected from fees."