Sorry? No, I'm proud of our record, says Nick Clegg
Defiant Deputy PM tells Lib Dems they are now a 'party of government'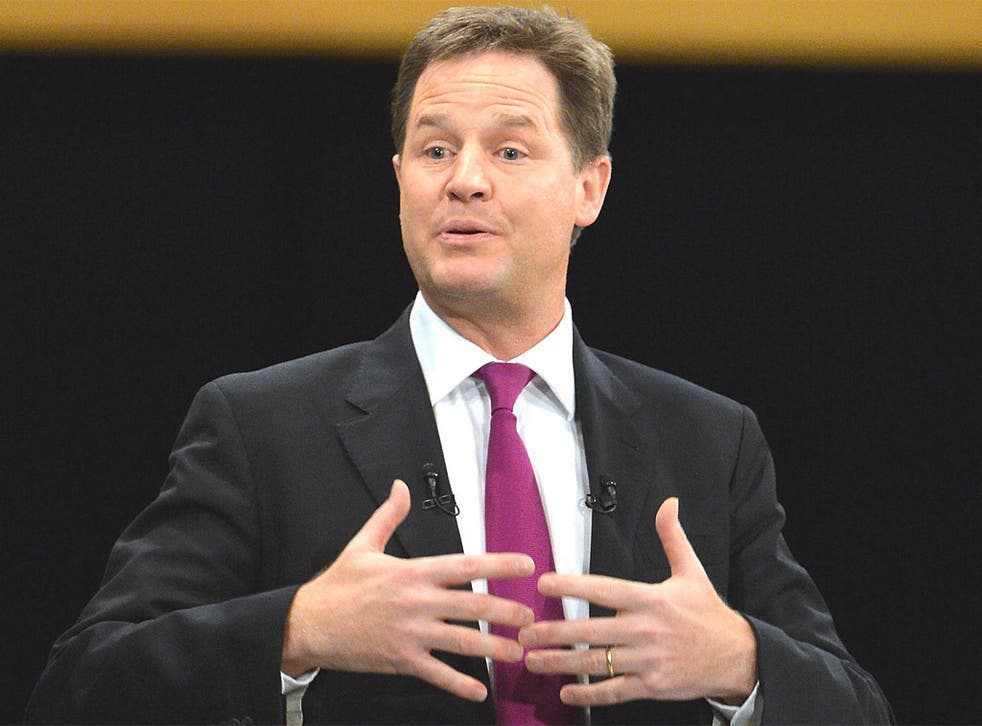 An unapologetic Nick Clegg yesterday told the Liberal Democrats they could bounce back to become Britain's "third party of government".
The Lib Dem leader positioned his party as ready to form another coalition with either Labour or the Conservatives after the 2015 election but said voters, not politicians, would decide who led the next government.
A week after his dramatic "mea culpa" over the Lib Dems' broken 2010 pledge to vote against a rise in university tuition fees, he gave no ground to his critics in his speech to his party's Brighton conference.
He joked that his "real disappointments" included the spoof "I'm sorry" song not reaching the Top 10.
Mr Clegg put clear dividing lines between his party and the Conservatives on tax and the environment. He pledged to veto a further cut in the top rate of income tax and ridiculed David Cameron for abandoning the green agenda he championed in opposition.
But he also dismissed the economic policy of Ed Balls, the Shadow Chancellor, as "just not credible", while steering clear of direct attacks on Ed Miliband, the Labour leader.
Join our new commenting forum
Join thought-provoking conversations, follow other Independent readers and see their replies