State press regulation is wrong, says Jeremy Hunt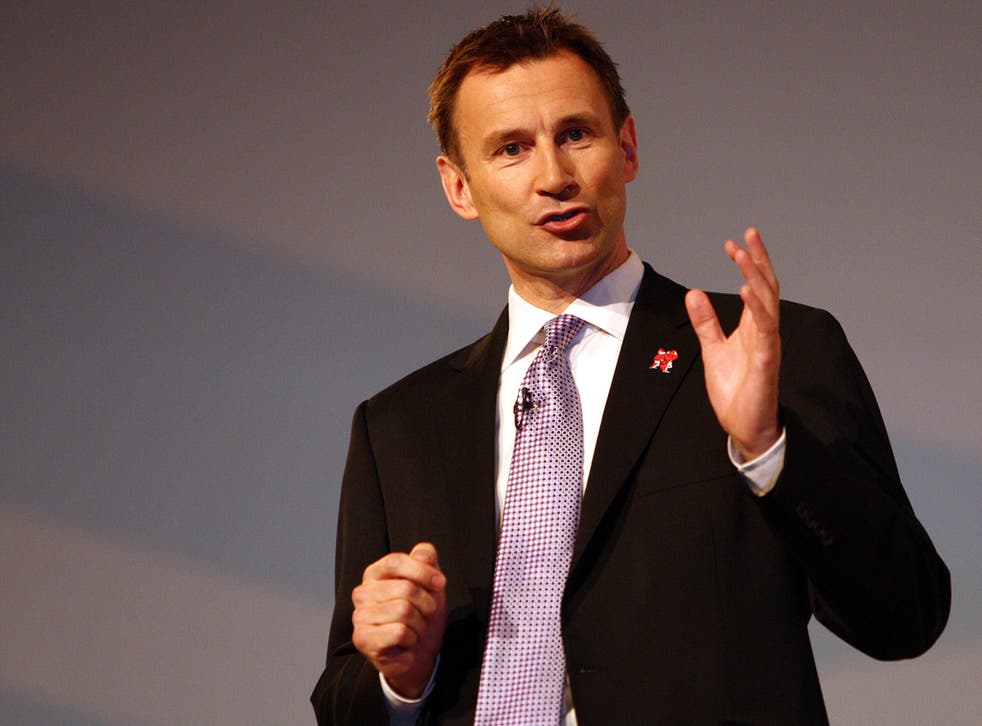 State regulation of the press would be "completely the wrong direction to go" but there must be a way to ensure all newspapers sign up to any body that replaces the current system, the Culture Secretary said today.
Jeremy Hunt said he wanted to see industry-led independent regulation which commanded the confidence of the public replace the Press Complaints Commission.
But he said there must be a way to ensure everyone took part and added that he was "completely open-minded" about whether some sort of financial penalty should be imposed on those newspapers who fail to sign up to the new body.
"We would like to continue with a light-touch approach but it does have to command the confidence of the public after a very, very bad period," he said.
"The reason that the Prime Minister and I have hesitated to say that we want to keep self-regulation is because self-regulation is very often characterised as something which is very similar to the current system and clearly some very significant failings have emerged on that."
Giving evidence to the Joint Committee on Privacy and Injunctions, Mr Hunt said independent regulation was "not statutory regulation, it's most certainly not statutory regulation of content by politicians, which I think everyone is agreed would be completely the wrong direction to go".
"I'm quite happy to say my preferred solution would be industry-led independent regulation but it must have the confidence of the public," he said.
"And to have the confidence of the public that means that when there is a question over whether the editors' code has been breached or not, the decision needs to be made by a body which is sufficiently independent of both the editors and proprietors, as well as of politicians and ministers.
"It needs to be a body that has effective sanction-making power such that the press really don't want to breach those regulations.
"It needs to be a body that by whatever means everyone is a part of.
"It needs to be a body that is properly financed.
"There are a number of requirements but I think it's entirely possible for the industry to come forward with a way of meeting all those issues."
Mr Hunt added that the industry may also want "a level of statutory under-pinning for this, as our way, for example, of making sure everyone is part of it".
"It may be that they say they would like a sort of financial penalty as a way of making sure everyone takes part."
One suggestion has been that only those signing up to the new body would be officially classed as newspapers and able to avoid VAT on sales.
"We are completely open-minded about that but our pref
PA
Join our new commenting forum
Join thought-provoking conversations, follow other Independent readers and see their replies