Struggle with Unite is a battle of wills that Ed Miliband didn't want but must not lose
Inside Westminster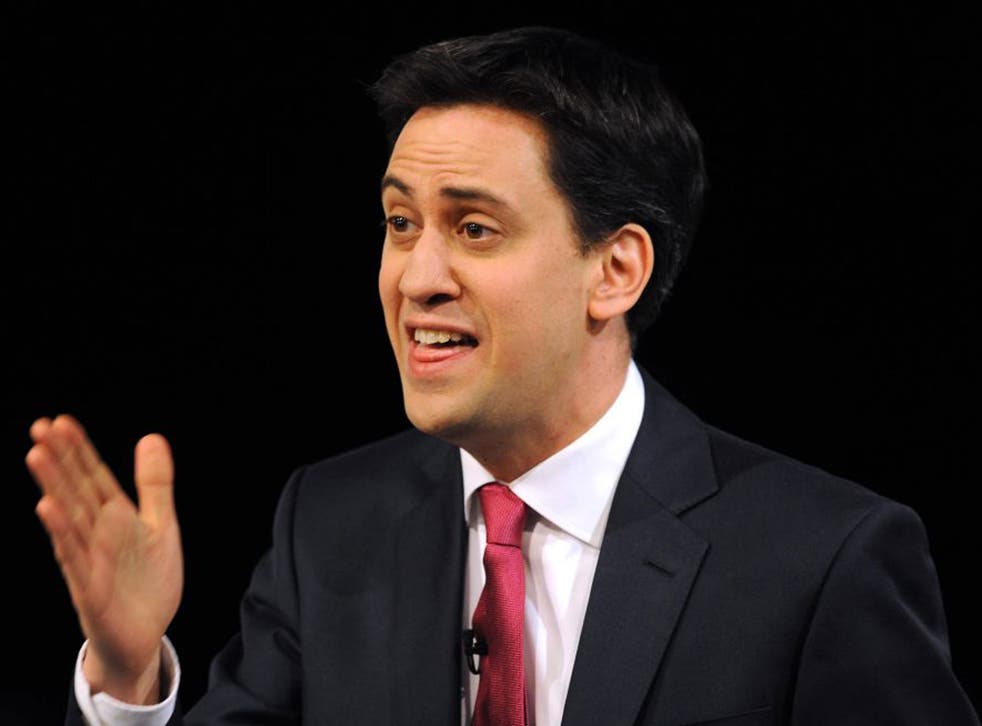 It is called "July madness". Fuelled by drinks on the terrace overlooking the Thames, MPs from the governing party plot Commons rebellions and leadership coups.
Some fizzle out along with the hangover cures the morning after, but the plotting still causes headaches for prime ministers and government whips.
We might have expected the same this summer. But in the past few weeks, politics has been turned upside down. Labour, not the Conservatives, is counting the days until the summer recess.
On Thursday, Tory MPs joshed and joked as they posed for their annual team photo in the Commons chamber. Michael Gove, the Education Secretary, climbed into the Speaker's chair and did an affectionate impression of John Bercow. Then the Tory tribe adjourned to the garden of Downing Street, where David Cameron served them barbecued burgers. It was smiles all round. Yesterday, Tory MPs united on the issue which until recently divided them – Europe – as they voted en masse for an in/out referendum.
This summer, the traditional outbreak of madness has infected the Opposition. Labour is embroiled in a damaging civil war with Unite, the largest trade union. Only two months ago, Ed Miliband was under the least pressure of the three main party leaders, but times have changed. Labour's opinion poll lead has narrowed; its MPs are jittery about the 2015 election. The Opposition is on the defensive about the deficit and welfare and is having a public wobble about whether to support a Europe referendum.
The dispute with Unite is much bigger than a row over the selection of a parliamentary candidate in Falkirk. It is now a trial of strength between Mr Miliband and his party's union founders, which he cannot afford to lose.
It is a battle Mr Miliband did not want. "I am not going to pick fights with my own party," he has told me on several occasions. He regards defining himself against his party, as Tony Blair did by ditching Labour's Clause IV commitment to old-style public ownership, as a divisive distraction. So there would be no Clause IV moments, Mr Miliband declared.
The limitations of his approach have now been exposed. He gave Unite too much of a free rein, which it appears to have abused, and he must now respond.
The seeds of the current row were planted when Mr Miliband squeaked past his older brother, David, to win the Labour leadership in 2010. Not only did Ed rely on the votes of the trade unions (who make up a third of Labour's electoral college). He also relied on some last-minute switching by Labour MPs, whose arms were twisted by Tom Watson, a close ally of Gordon Brown, who did not want David to succeed him.
After his victory, Ed Miliband had a problem. He lacked a party machine, partly because key Labour officials wanted David to win and found it hard to accept him. The vacuum was filled by Mr Watson and the remaining Brown machine, which used to do battle with the Blairites and had close links with the unions. A year later Mr Watson's role was formalised when he was put in charge of Labour's 2015 election campaign. Although there may have been no formal deal, Labour insiders claim that in return, Mr Miliband gave Unite a nod and a wink to campaign aggressively for its members to be selected as parliamentary candidates.
Ironically, Unite attacked Progress, a Blairite think-tank, as a "party within a party", a classic case of the pot calling the kettle black.
Falkirk is not the "isolated case" Labour claimed yesterday. Nor has Mr Miliband acted "swiftly and decisively" over Falkirk, as his aides claim. He has dithered and hoped this dark cloud would go away. The Conservatives can hardly believe their luck. They have just decided to portray Mr Miliband as "weak" and his party as "same old Labour". It seems Labour is doing its best to live up to the Tories' billing.
Despite that, Mr Miliband can still turn this sorry saga to his advantage. He had some tough words for Unite yesterday but now needs to match them with action. When he became Labour leader, he set up a review of the party's internal structures, including the unions' role. He has put it on the shelf, not wanting to alienate the unions, but should now revive it. After a spate of union mergers, it is unhealthy for a handful of union leaders to control half the votes at Labour's annual conference. Mr Miliband could also dilute the unions' vote in leadership contests and make the party less financially dependent on them.
Mr Miliband can be tough when he needs to be. He sacked Nick Brown, a crucial cog in the Gordon Brown machine, as Labour Chief Whip. He scrapped a rule allowing Labour MPs to elect the Shadow Cabinet, which he now appoints. Mr Miliband now needs to curb the unions' influence inside his party. Whether he likes it or not, he needs a Clause IV moment.
Join our new commenting forum
Join thought-provoking conversations, follow other Independent readers and see their replies