Syria air strikes: Jeremy Corbyn emails Labour party members to canvas opinion
Senior Labour MPs called Mr Corbyn's position as leader "unsustainable" as he clashed with top ministers on the party's Syria policy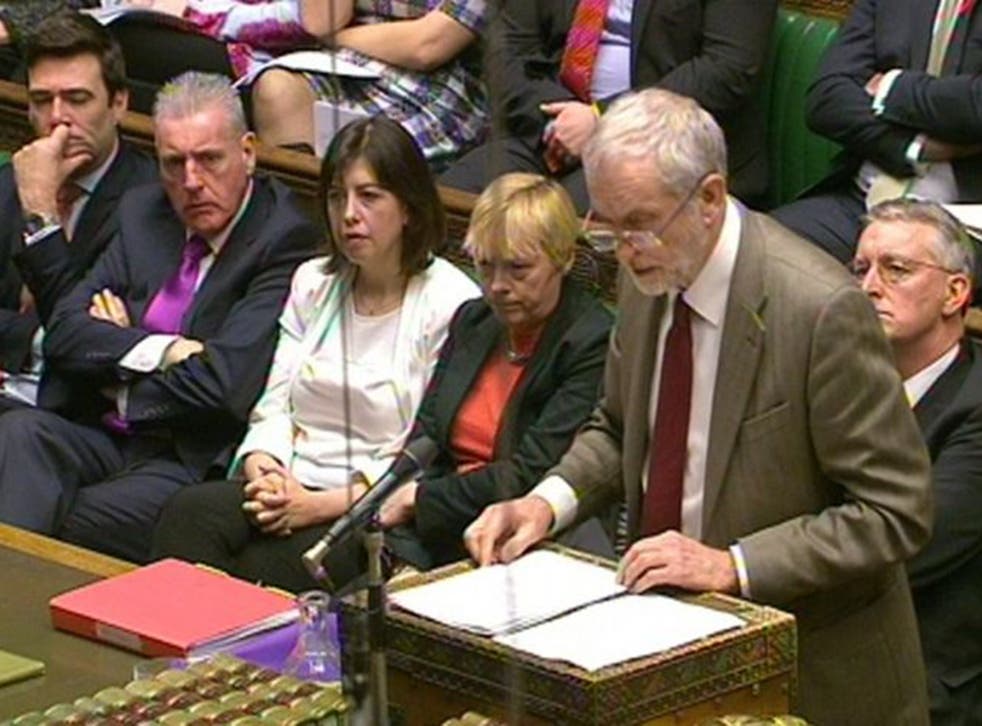 Labour leader Jeremy Corbyn has taken the debate over whether to back airstrikes in Syria to his party's members by polling them directly via email - in a move likely to increase tension among divided Labour MPs.
In an email last night Mr Corbyn invited members to send in their views as part of a "consultation" on a possible vote in parliament next week on whether to extend UK bombing against ISIS into Syria.
But the email met with confusion on Twitter as Labour members complained of not having received the email, while others questioned how the answers could be collated in time for the vote over the weekend.
It comes after senior Labour MPs called Mr Corbyn's position as leader "unsustainable" as he clashed with top ministers on the party's Syria policy and whether to allow MPs a free vote in the wake of the Paris attacks.
Writing to Labour party members last night, Mr Corbyn said: "We have all been horrified by the despicable attacks in Paris and are determined to see ISIS defeated.
"The issue now is whether what the prime minister is proposing strengthens, or undermines, our national security."
"So I am writing to consult you on what you think Britain should do. Should parliament vote to authorise the bombing of Syria?"
Labour blogger Conor Pope, from the website Labour List, said on Twitter last night: "Surely expectation is that overwhelming response will be anti-intervention and can be used as leverage by Corbyn."
Shadow minister Jonathan Ainsworth MP said: "Consultation always a good thing. I encourage everyone with views on tackling ISIL to respond to the survey."
Join our new commenting forum
Join thought-provoking conversations, follow other Independent readers and see their replies