Syrian refugees should be trained into an army to fight Isis, Poland's foreign minister says
Witold Waszczykowski said Europe should help the refugees 'liberate' their homeland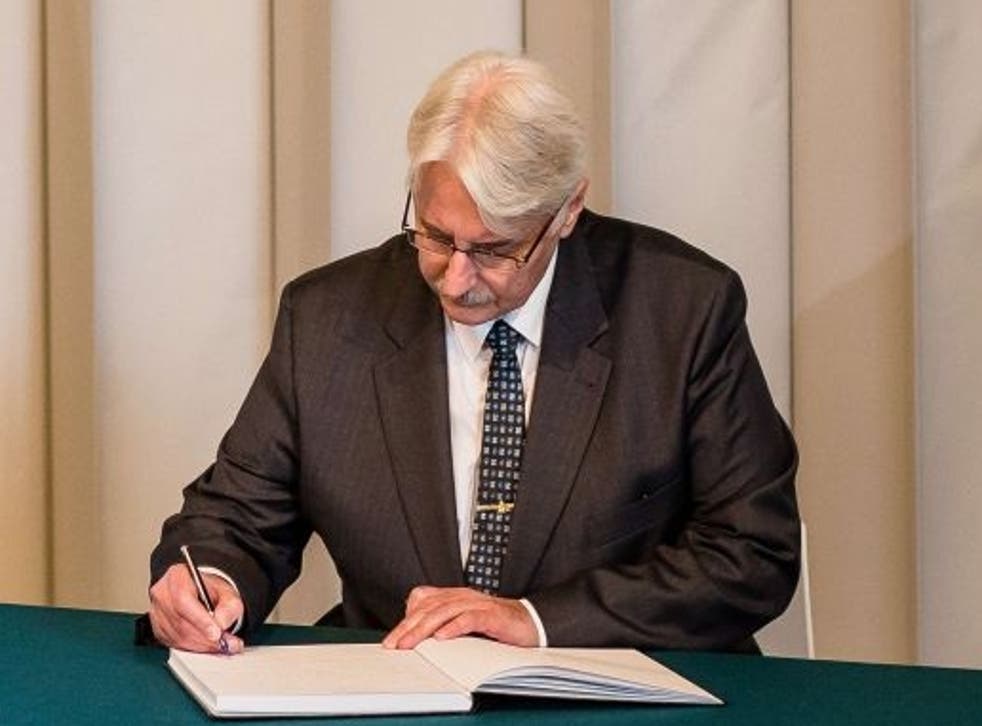 Syrian refugees could be trained and armed to form a military force that could be sent to liberate Syria, Poland's foreign minister has said.
Witold Waszczykowski suggested refugees from the country were not as desperate as they were sometimes portrayed, according to the AFP news agency.
"Tens of thousands of young men disembark from their rubber dinghies with iPad in hand and instead of asking for drink or food, they ask where they can charge their cellphones," he told local television.
"They can go to fight to liberate their country with our help."
Mr Waszczykowski, who officially takes office on Monday, previously served as the deputy head of the country's national security bureau.
The politician may have been drawing on the experience of Polish refugees during World War Two, who formed the Polish Armed Forces in the West and Polish Armed Forces in the East to fight with the Allies and Soviet Union against Nazi Germany.
Those formations operated from the United Kingdom and included fighter plane squadroms in the Battle of Britain and shock troops who fought in Italy.
Refugee crisis - in pictures

Show all 27
His appointment comes after the right-wing Law and Justice Party won a surprise majority in the country's parliament the Sejm on 25 October.
Konrad Szymanski, the country's minister-designate for European affairs, said on Saturday in the aftermath of the Paris terrorist attacks the country would not participate in EU refugee quotas.
The country's prime minister-designate Beata Szydlo has referred to the EU refugee quota deal as "blackmail".
Around three million refugees are expected to arrive in Europe before the end of 2016, according to the latest estimates by the EU's European Commission.
The people arriving in Europe are fleeing a civil war between the Assad regime and a number of militant groups, including Isis.
Isis claimed responsibility for Friday night's attacks in Paris as well as deadly strikes on Beirut and Ankara and Lebanon and Turkey in the past month.
Join our new commenting forum
Join thought-provoking conversations, follow other Independent readers and see their replies