UK Government wins right to keep secret talks between ministers and Prince Charles confidential
Papers detailing discussions between Prince Charles and former transport minister will remain under wraps despite previous ruling that it would be 'in public interest' to release them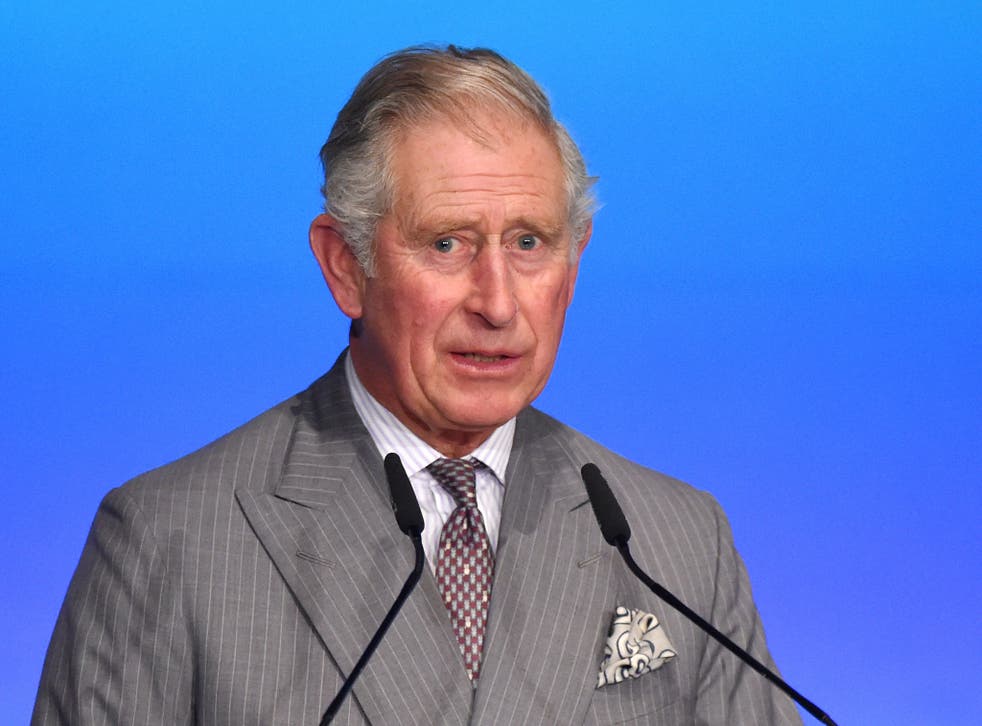 The Government has won a taxpayer-funded legal battle to keep details of discussions between Prince Charles and ministers confidential.
Charles met with the then housing minister Greg Clark and then transport minister John Hayes at Clarence House in 2014.
Papers detailing their discussions will remain confidential, after the Government won an appeal last week against a previous ruling from the Information Commissioner that it would be "in the public interest" to release them, according to the Mail on Sunday.
The newspaper, which has been trying for 18 months to gain access to the papers, has argued they should be made public under European Union laws known as the Environmental Information Regulations (EIR), which seek to guarantee transparency from public bodies around policies affecting the environment.
The Information Commissioner's Office found in October last year that much of the information contained in the papers was related to green issues and therefore should be published under EIR rules.
The Department for Transport, however, successfully appealed the ruling at a hearing in London last week presided over by judge Peter Lane. A DfT spokesperson said it welcomed the decision that "the disputed information is was not of an environmental nature". The ICO has not confirmed whether it will appeal.
Dr John Kirkhope, a visiting research fellow at Plymouth University and a campaigner for transparency, said the public had a right to know whether Prince Charles had used his office to lobby ministers.
"He is in a position to exert a great deal of influence on ministers and his dealings should not be a secret," he told the Mail on Sunday.
The legal battle to block the information follows a similar 10-year dispute which finally ended last year with the publication of the so-called Black Spider Memos – a series of letters from Prince Charles to government ministers in which he expressed his views on issues as diverse as badger culling, herbal medicine and resourcing in the armed forces.
Join our new commenting forum
Join thought-provoking conversations, follow other Independent readers and see their replies