Sajid Javid urged to reconsider his position after going on holiday as steel industry plunged into crisis
Prime Minister will discuss ways of keeping embattled business afloat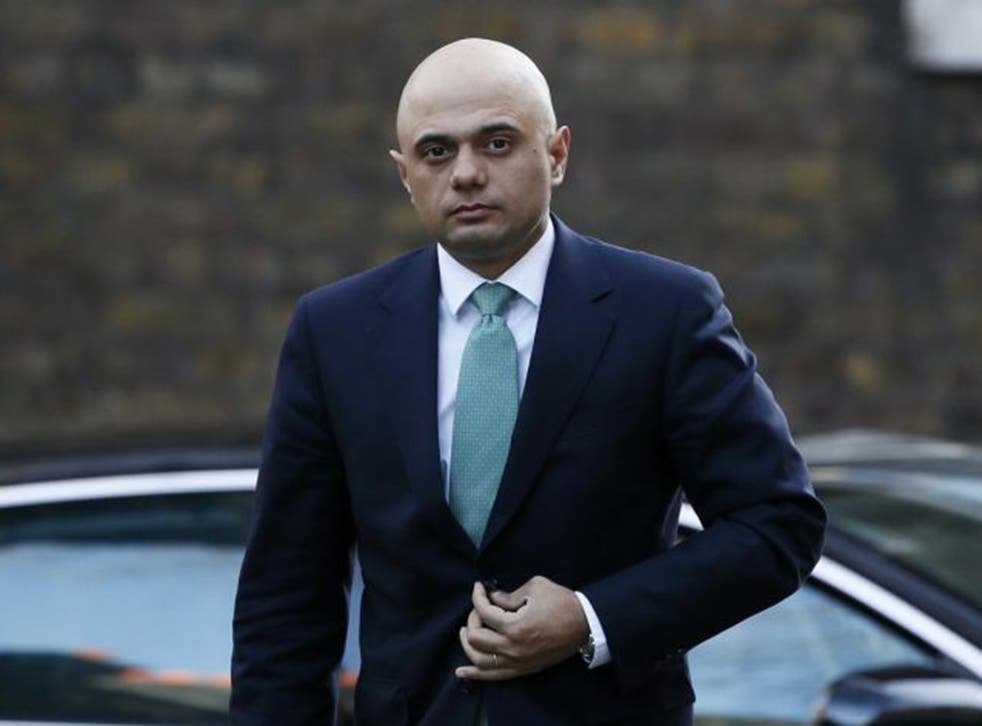 Sajid Javid, the Business Secretary and rising star of the Tory party, has faced calls to resign after it emerged he planned to take a holiday in Australia while the UK's steel industry faced crisis and the loss of thousands of jobs.
Mr Javid took his daughter with him on an official visit to Australia this week, and planned to extend the trip into a holiday, it has emerged.
His trip coincided with the crunch Tata board meeting in Mumbai which led to the steel giant's decision to sell its UK business.
The Business Secretary cut short his trip to Sydney, for which he paid his daughter's costs, after Tata's announcement but is only due back in the UK today, and is expected to visit the Welsh steel plant at Port Talbot, which is facing 4,000 job losses.
The plant's local MP, Labour's Stephen Kinnock, said that given the "magnitude" of the threat to UK steel production, and suggestions his trip was not for "entirely work-related reasons", Mr Javid should "consider his position".
A spokesman for the Business Secretary said: "We can confirm that Mr Javid's daughter accompanied him on his visit to Australia. There was no cost to the taxpayer."
Mr Kinnock was in Mumbai earlier in the week with Community union leader Roy Rickhuss to lobby Tata to back a rescue plan for Port Talbot.
"We have known for months that March 29 was going to be D-Day for the British steel industry, with up to 40,000 jobs on the line," he said.
"The Business Secretary was not even in the country, he chose to jet off to Australia. He should have been in Mumbai with me and Roy Rickhuss.
"I really wonder whether, if they had steelworks in Oxfordshire, would we have this level of disengagement?" he added.
The developments follow David Cameron's insistence that nationalising the industry is not the solution.
He said: "The situation at Port Talbot is of deep concern. I know how important those jobs are.
"Those jobs are vital to workers' families, vital to those communities and the Government will do everything it can working with the company to try and secure the future of steelmaking in Port Talbot and across our country, it's a vital industry."
Mr Cameron said energy costs in the industry had been cut and the Government had helped to make sure there were penalties for steel dumping.
"We are not ruling anything out. I don't believe nationalisation is the right answer."
Around half of all British steel goes to other EU countries, the Prime Minister said.
He added: "We need to be in there making sure the markets are open. If we were on the outside we might well find that it was our steel that was having those tariffs and those taxes put upon it."
Amid signs of disarray in Whitehall, Downing Street has also rejected demands made by Jeremy Corbyn for the recall of Parliament.
As criticism of the Government's handling of the crisis grew, Unite union boss Len McCluskey said the Prime Minister should take "personal responsibility", warning that there was a risk not just to the British steel industry but to the UK's entire manufacturing base.
He told BBC Radio 4's Today programme that the Government should follow the example of Scotland, where the government temporarily purchased two steel plants at risk of closure, in order to sell them on to a new operator.
He called for a steel taskforce "with the Prime Minister at its head".
Labour's Shadow Chancellor echoed calls for the Government to follow the Scottish approach of temporary nationalisation.
He told Today: "In the long-term, it will prove cost-effective.
"It isn't just the cost of losing those jobs, as we've seen elsewhere it's the cost of devastation of whole communities and, remember, we will be paying out in unemployment benefits and other benefits to those people who lose their jobs.
Tata's main board opted to pull the plug on its Tata Steel plants in Britain, which are losing nearly £1m a day, as soon as possible. It employs 15,000, including 4,000 at Port Talbot in south Wales where steel has been produced for more than a century.
The IPPR think-tank calculated that a further 25,000 jobs depend directly on the company, including iron producers, coke and petroleum suppliers and machinery manufacturers. It said its calculations did not take into account the impact on local businesses of steel workers losing their livelihoods. Ministers pressed Tata to delay its plans to mothball the plants in order to identify potential buyers for its British business, but sent out conflicting signals over how best to rescue the steel jobs.
Mr Cameron flew back from his family holiday in the Canary Islands to hold talks with ministers and officials on the situation.
Downing Street is expected to focus on providing short-term state aid to Tata to keep its UK plants operating while one or more buyers are sought, although ministers would have to operate within European Union rules over state aid.
The rival camps in the EU referendum campaign clashed over where the blame lies for the crisis.
Vote Leave pointed to Britain's inability to take unilateral action against cheap Chinese steel and to the bloc's restrictions on state aid.
But a spokesman for Britain Stronger in Europe said: "Over half our steel exports go to the EU and leaving could actually make the situation worse."
Join our new commenting forum
Join thought-provoking conversations, follow other Independent readers and see their replies