Tata Steel: Sajid Javid challenged to 'pick up the phone to Beijing' over Chinese tariffs on British steel
China has introduced a 46 per cent tariff on specialist steel produced by a Tata subsidiary at a factory in Newport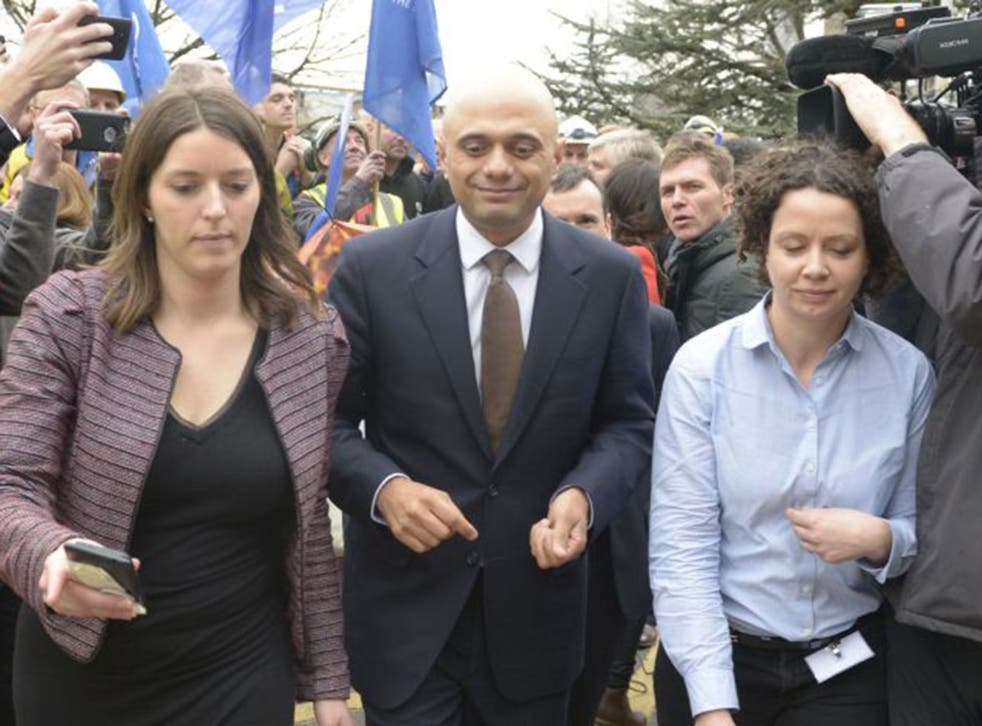 The Business Secretary was challenged to "pick up the phone to Beijing" following the disclosure that the Chinese government is preparing to impose new tariff on imports of Tata steel from Britain.
Its move emerged as Sajid Javid toured the company's giant steelworks in Port Talbot, which faces closure after Tata announced it was putting its UK sites up for sale.
The political row over the steel crisis intensified following China's move to introduce a 46 per cent tariff on specialist steel produced by a Tata subsidiary at a factory in Newport.
Beijing's move was aimed at preventing the "dumping" of cheap steel in its own market – the same tactic that has been blamed for pushing Tata's UK operations to the brink of closure.
The government has been forced to deny that it has failed to take a tough stance with the Chinese government over steel because it has been so keen to attract it to invest in Britain.
Angela Eagle, the shadow Business Secretary, attacked the Chinese plan to saddle British steel with "exorbitant tariffs".
Sajid Javid meets with steelworkers in Port Talbot
In a letter today, she asked Mr Javid: "Will you commit to picking up the phone to Beijing as a matter of urgency to discuss these proposals?"
Speaking in Washington, David Cameron denied charges that his government had been slow to respond to the Tata decision.
"The reason why we're now discussing a sale process is that the government intervened with the company to make sure that a sale was considered, rather than simply outright closure," he said.
Mr Javid flew home early from Australia after the news of Tata's shock decision was announced at the conglomerate's Indian headquarters on Tuesday.
During his visit to Port Talbot, he was confronted by hundreds of steelworkers, and told them that the Government was "on your side".
Asked whether the plant would "go to the wall", Mr Javid replied: "I think the time is there, the meetings today have been constructive. With Tata management in India as well they have been very responsible, they have shown in the past as a group they are a responsible company. I take confidence from that and so should you."
He said the process of finding buyers was just beginning, but told them that there "were people out there".
Christopher Walters, a hot mill worker, said: "We all feel like we've been kicked in the guts. We knew that things were looking bad about six to eight months ago, so it's a pity that all these pledges of support from the Government and Parliament were not made then."
Join our new commenting forum
Join thought-provoking conversations, follow other Independent readers and see their replies