Teachers speak out against Michael Gove's 'lists of facts' curriculum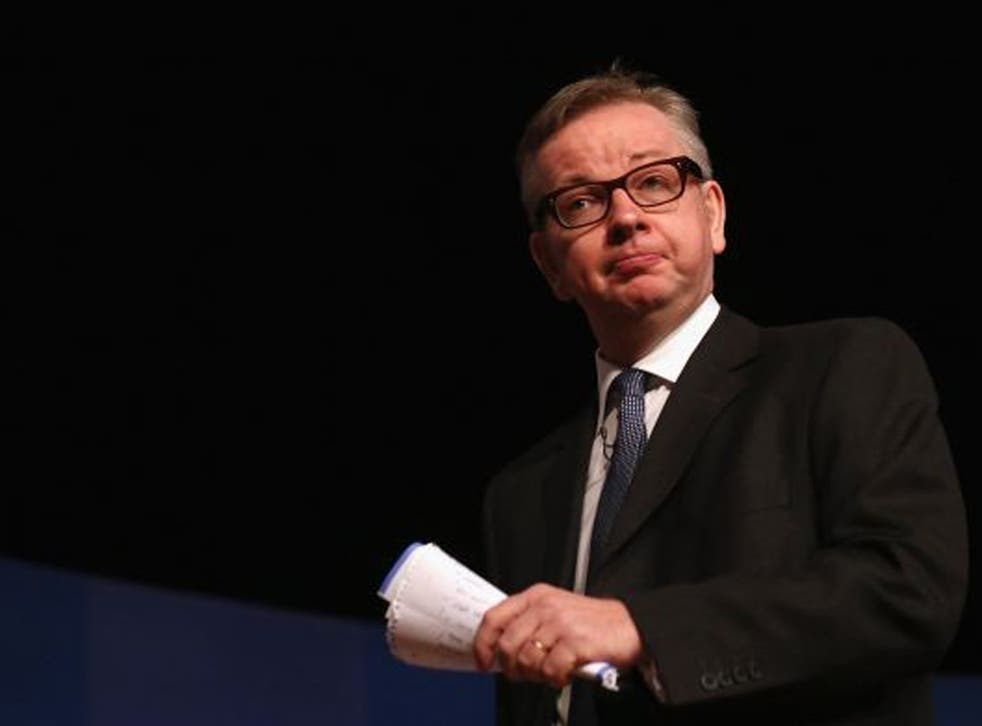 More than 2,000 teachers have put their names to a petition condemning Michael Gove's proposed national curriculum reforms.
The unprecedented grass-roots revolt by teachers comes after 100 leading academics signed a letter to The Independent savaging the new curriculum's obsession with "lists of facts".
The teachers' main concerns are over the contents and direction of the new curriculum – specifically its return to more rigid rote learning – and what they perceive as Mr Gove's dismissive attitude towards his critics,
They are also angry at the restricted consultation period over the proposals of just over two months – which expires on Tuesday.
The petition, which started as an informal post on one teacher's blog, will be presented to MPs and members of the Commons education select committee in Westminster tomorrow.
Debra Kidd, a Manchester secondary school teacher who launched the petition, said those who had signed were "tired of a 'yadda yadda' approach" being adopted by Mr Gove to those who disagreed with his policies.
Mr Gove used the dismissive expression "yadda yadda" to reject criticisms on a recent BBC Question Time.
"They are astonished that a man appointed to serve the education system behaves like a child who has not yet learned to listen and respect boundaries," Ms Kidd added.
The blog has attracted 2,000 signatures within a few days, and an influx of teachers is expected tomorrow as many return to their classrooms after the Easter break.
Signatories include many from independent schools, the Government's flagship academies, primary and secondary schools and even a teacher in one of the Government's new free schools.
The response shows the growing rift between the Government and the teaching profession over a raft of proposals including curriculum reform, plans to scrap annual pay increments for teachers (which have prompted strike calls by the two biggest teachers' unions), exam reforms which will see restrictions on resits at GCSE and A-level, and new tests for six and 11-year-olds which have prompted demands for a boycott.
Concern over the national curriculum grew with the publication of the academics' letter, which claimed that under the proposals children would be subjected to learning "endless list of spellings, facts and rules".
At the National Union of Teachers' conference a fortnight ago, delegates said pupils would become bored with education as a result – and truancy would rise.
Mr Gove's response to the academics was to ask what planet they were on, adding: "A Red Planet if their published work is anything to go by." He also referred to them as "bad academics" and "The Blob" – "the network of educational gurus in and around our universities who praised each other's work, sat on committees that drafted politically correct curricula, drew gifted young teachers away from their vocation and instead directed them towards ideologically driven theory".
Ms Kidd, who is studying for a doctorate at Manchester Metropolitan University and was also a signatory of the original letter, said on her blog: "We do not oppose the acquisition of knowledge. Nor do we oppose the idea all children should succeed.
"We question the wisdom of the decontextualised testing of knowledge and the notion that there should be high-stakes testing in which children's futures become fixed once and for all."
The petition already has the backing of many teachers' leaders, particularly the NUT. One of the signatories is Alex Kenny, who chairs the union's education committee.
Ms Kidd acknowledged that she could not be sure that every person who had signed the petition was currently involved in education, but an analysis by The Independent found the vast majority were serving teachers. Some others were retired teachers, or consultants who had previously worked as teachers.
A spokesman for the Department for Education said of the proposals: "We are giving every school more freedom and trusting teachers to use their creativity to shape the curriculum to the needs of their pupils."
Join our new commenting forum
Join thought-provoking conversations, follow other Independent readers and see their replies