Team Corbyn warns Scottish Labour Leader she is going against members by backing Owen Smith
It comes as thousands of ballots are sent out in the contest to choose the next Labour Leader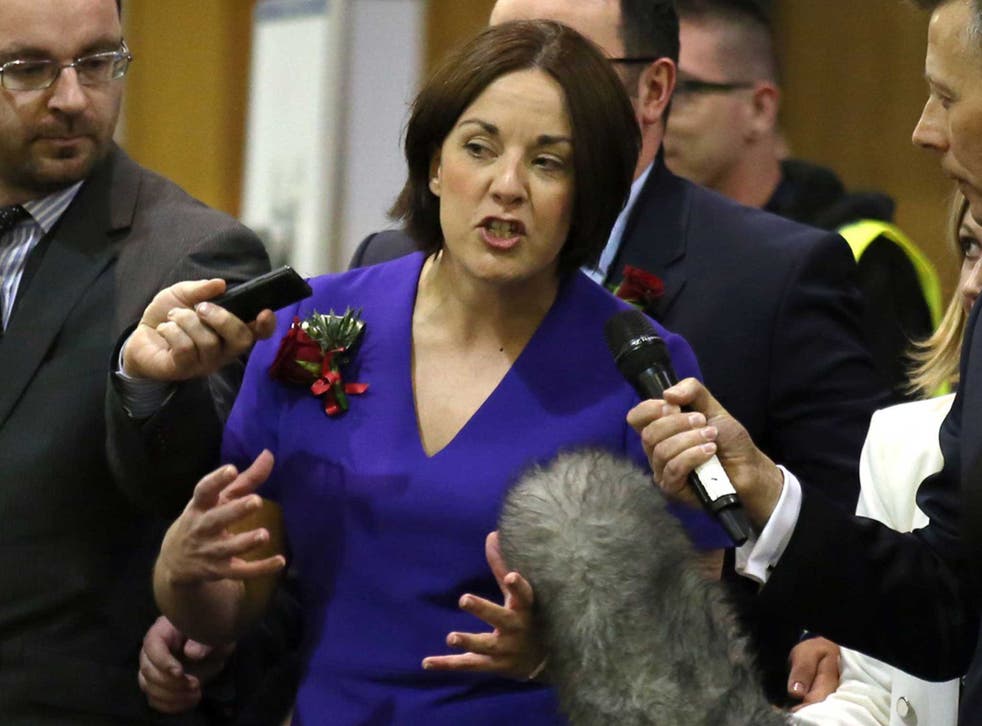 Jeremy Corbyn's campaign has warned Labour's Scottish leader that she is going against the will of members north of the border by backing rival Owen Smith.
Mr Corbyn's team pointed out that Scottish Labour Leader Kezia Dugdale only has one vote in the leadership contest, but that the majority of her Labour members backed their candidate.
It follows the announcement by London Mayor Sadiq Khan that he will also back Mr Smith in the leadership battle.
Hundreds of thousands of ballots are being sent out this week, with the majority of the voting expected to take place in the first seven days.
After Ms Dugdale pledged allegiance to Mr Smith, a spokesman for the Scottish Labour For Jeremy Campaign said: "Kezia has one vote, just like every other member of the Scottish Labour Party.
"But all the indications, both from canvassing and [constituency party] nominations, are that a majority of Labour Party members in Scotland will be backing Jeremy Corbyn."
The spokesman said Mr Corbyn had won the backing of 24 Scottish Constituency Labour Parties compared with just 15 for Mr Smith.
Writing in her Daily Record column, Ms Dugdale accused the current leader of speaking "only to the converted" but said Mr Smith could unite the party and win the next General Election.
With the two rivals due in Scotland later this week for a hustings, Ms Dugdale said she had a "responsibility" to speak out as the most senior female elected leader in the party across the UK.
She added: "My only public comment on Jeremy's leadership before this contest was to say he had lost the confidence of his parliamentary colleagues. That's a fact.
"More than 80% of Labour MPs expressed a lack of confidence in Jeremy's leadership. If 80% of my colleagues in the Scottish Parliament didn't support me, I wouldn't be able to do the job - even though I received 72% of the votes when party members and trade unionists in Scotland elected me to be their leader.
Labour leadership contest: Jeremy Corbyn vs Owen Smith

Show all 8
"I don't think Jeremy can unite our party and lead us into government. He cannot appeal to a broad enough section of voters to win an election.
"I believe Owen can."
Mr Smith said he was "incredibly proud" to have the support of Ms Dugdale for his leadership bid.
Join our new commenting forum
Join thought-provoking conversations, follow other Independent readers and see their replies