Tenants may beat 'bedroom tax' with new bathrooms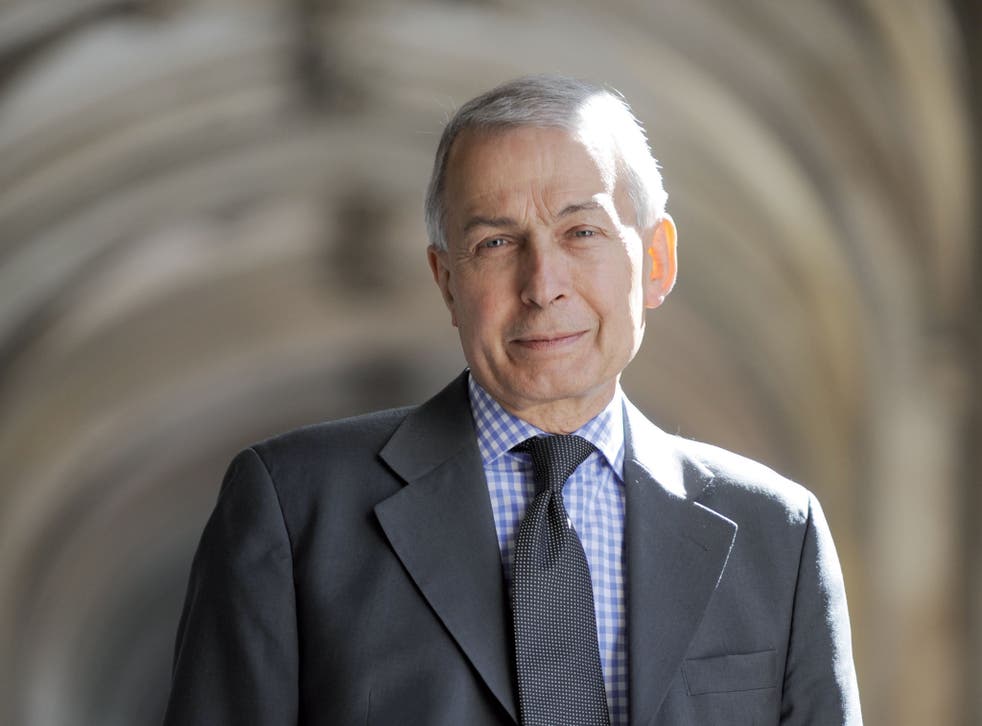 Hundreds of people who could fall victim to the "bedroom tax" are to benefit from new plans to convert spare bedrooms into bathrooms.
The move, by the social landlord Magenta Living, the largest registered provider of social housing in the Wirral, is expected to affect around 200 homes initially.
The former Welfare minister Frank Field, the Labour MP for Birkenhead who has called on people to "brick up" their doors and "knock down the walls" to avoid paying the tax, welcomed the move: "The bedroom tax is iniquitous and Magenta is clearly undertaking this review with tenants in mind and I think they need to be applauded."
He added: "I hope this encourages others to follow suit." Mr Field described the bedroom tax as "the most vicious" form of taxation since the poll tax, and called on the Government to "abandon this wicked measure".
Brian Simpson, Magenta Living's chief executive, said: "Magenta Living is developing a scheme to relocate poorly insulated prefabricated bathroom units which were fitted many years ago to the rear of some houses into the inside of these homes.
"The consequence of this work will be that the number of bedrooms will be reduced in these properties." He added: "We have not yet consulted our tenants on the scheme and are not able to comment further at this time."
While the official reason given for the conversions is home improvement, it will result in protecting people who would otherwise be penalised for having a spare room.
The controversial welfare reform, which came into force in April his year, has hit more than 500,000 of the country's poorest people. Around 600,000 people have seen an average of £14 a week cut from their housing benefit. Under the new rules, people lose a 14 per cent of their housing benefit if they happen to have a spare bedroom, rising to a cut of 25 per cent for those with at least two spare bedrooms.
Amid mounting resistance to the controversial change to benefits, thousands of campaigners around the country will take part in a "mass sleep-out" protest on Saturday.
And a series of rearguard actions against the bedroom tax are being taken by councils, housing associations and landlords across the country. Recent months have seen a growing number of councils and housing providers in places such as Leeds, Merseyside, Nottingham and North Lanarkshire exploiting a legal loophole by reclassifying thousands of rooms to reduce the number deemed "bedrooms".
The latest council to adopt this approach, in Welwyn Hatfield, Hertfordshire, is in the constituency of the Conservative Party chairman Grant Shapps. In other cases, such as in Brighton, councils are adopting a "no eviction" approach to people who fall behind with their rent as a result of the controversial levy.
Defending the welfare reform, which the Government hopes will save almost £1bn in the next two years, a spokesman for the Department for Work and Pensions said: "It is simply not affordable to pay housing benefit for people to have spare rooms." They added: "Reforms to housing benefit in the social sector mean families receive help for the number of bedrooms they need, and these are exactly the same rules as in the private sector."
Amputee hauled to court after limb mix-up
A man who has had his leg amputated was falsely accused of fiddling disability benefits by officials who got his limbs mixed up.
Robert Punter, 63, a former trucker whose left leg was shattered in a childhood shotgun accident, was hauled before the courts by the Department of Work and Pensions (DWP) after officials accused him of lying about his condition.
The mix-up happened because Mr Punter, from Newton Abbot in Devon, also suffered a serious toe injury to his right foot. Officials prosecuted him after a letter was found in his medical record showing he had made a full recovery from this operation.
The DWP thought be had claimed benefit in relation to his right foot, not his left. While Mr Punter spent months waiting for his case to be heard at Exeter Crown Court, it was thrown out in less than five minutes. He described the incident as a "nightmare" saying he had "never used" his life-long disability as an "excuse not to work."
A Department of Work and Pensions spokesperson said "it was not in the public interest for this case to continue."
Sarah Morrison
Join our new commenting forum
Join thought-provoking conversations, follow other Independent readers and see their replies