'There's no place for anti-Semitism in the Labour party': Ed Miliband condemns Lord Ahmed over claims he blamed imprisonment on 'Jewish conspiracy'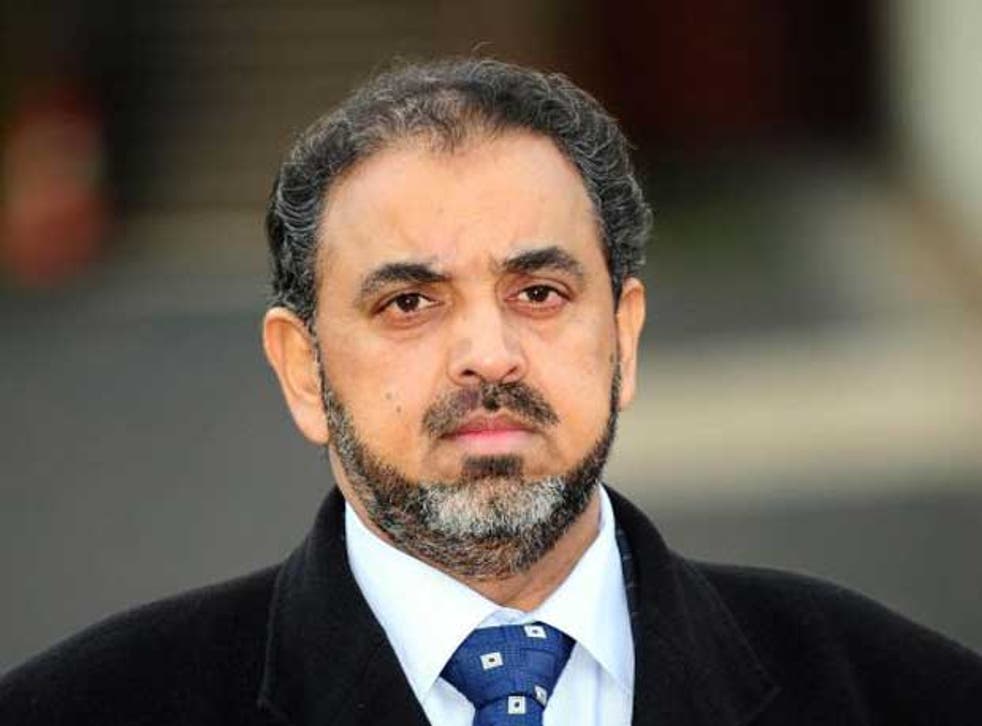 Labour today suspended one of its Muslim peers after he appeared to blame a Jewish conspiracy for his imprisonment for dangerous driving.
In an television interview recorded for an Urdu-language station in Pakistan Lord Ahmed blamed his prison sentence - for sending text messages shortly before his car was involved in a fatal crash - on pressure placed on the courts by Jews "who own newspapers and TV channels".
He then added that the judge who jailed him for 12 weeks was appointed to the High Court after helping a "Jewish colleague" of Tony Blair during an important case.
Following publication of his remarks Labour said it was spending Lord Ahmed pending an investigation.
The Labour leader Ed Miliband later said: "I think that the comments reported by Lord Ahmed are disgraceful comments.
"There's no place for anti-semitism in the Labour Party, and frankly anybody who makes those kinds of comments cannot be either a Labour lord or a Labour member of Parliament."
Lord Ahmed was suspended from the Labour Party for three months last year over reports that he offered a 10 million-dollar "bounty" for the capture of US President Barack Obama and his White House predecessor, George Bush.
The peer denied having made the comments, published in a Pakistani newspaper, and was reinstated after an investigation by Labour Lords Chief Whip Lord Bassam.
Pakistan-born property developer Lord Ahmed, 55, joined the Labour Party in his teens and was made a life peer in 1998.
In 2009 he was jailed for 12 weeks for dangerous driving after sending and receiving text messages minutes before his car crashed into a stationary vehicle on the M1 near Sheffield on Christmas Day 2007.
He was freed by the Court of Appeal after serving only 16 days of his prison sentence and saying he had "learnt the hard way" about the problem of texting and driving.
But The Times obtained video and audio of an Urdu-language TV interview, believed to have been broadcast in April last year, in which he discussed the decision to sentence him at Sheffield Crown Court, rather than a magistrates' court with lesser sentencing powers.
He allegedly said: "My case became more critical because I went to Gaza to support Palestinians. My Jewish friends who own newspapers and TV channels opposed this."
Join our new commenting forum
Join thought-provoking conversations, follow other Independent readers and see their replies