Theresa May announces details of independent inquiry into paedophile network claims
Panel headed by NSPCC head Peter Wanless to report ahead of general election next May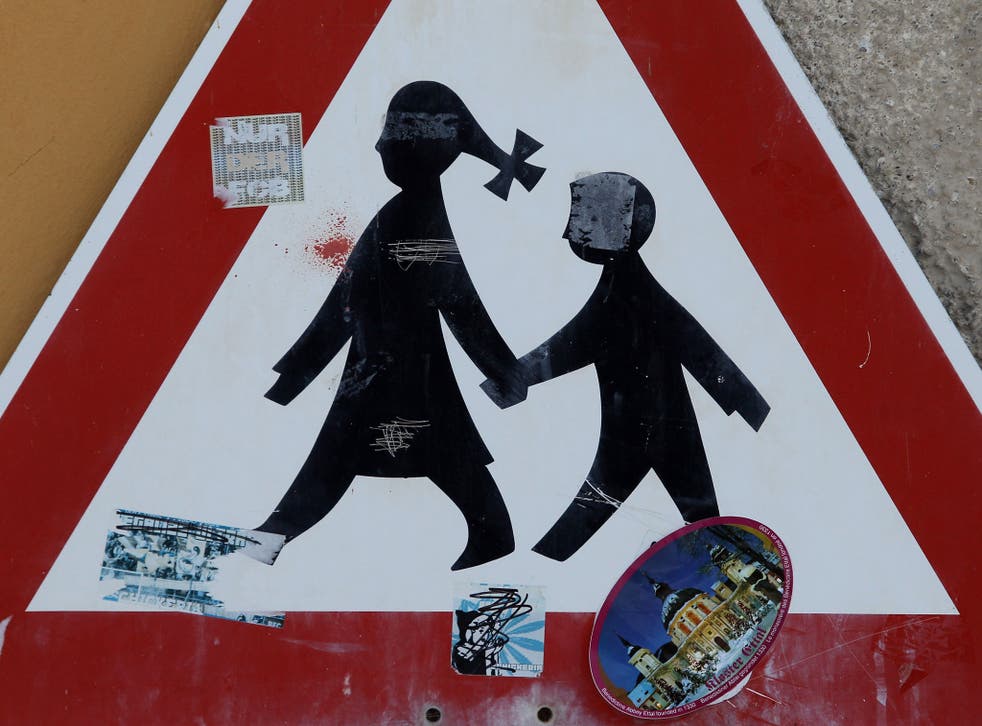 Accusations that sex abuse victims were betrayed by all sections of society – including police, courts, the National Health Service, schools and the BBC – are to be examined by a Hillsborough-style independent inquiry.
An expert panel will also have the power to scrutinise the behaviour of political parties, the security services and private companies amid allegations that paedophile networks operated with impunity in the 1970s and 1980s.
It is expected to receive a flood of new claims of an establishment cover-up of child abuse during those decades.
The panel will report on its interim findings ahead of the general election next May in a move to reassure critics that its findings are not being kicked into the long grass.
The moves were announced after David Cameron promised to "leave no stone unturned" to track down the abusers and find out how they went undetected for so long.
Details of the investigation were announced by the Home Secretary, Theresa May, who raised the possibility of converting it into a full public inquiry and giving the panel the authority to subpoena witnesses.
This evening one of the MPs who had pressed for an overarching inquiry revealed she had been the victim of sex abuse. Tessa Munt, the MP for Wells, told Radio 4's PM programme: "I'm a survivor. This isn't about me, it's about the victims who are not in a position to be able to speak up and say for themselves that I've got my life back together, because some of these people will have been suffering for 50, 60, 70 years and we absolutely have to deal with this stuff.
"I had a period in my life which was not happy. I was the victim of sexual abuse but with the support of my family and friends I have dealt that. I had counselling and it was fantastic. I'm so pleased because it gave me the strength to come somewhere like this and make sure that justice is done for other people."
Mrs May promised the inquiry team would have the fullest possible access to government papers, including classified documents where they did not affect national security.
The Home Secretary also made it clear that political parties would be within the inquiry's remit. It has been reported that party whips helped to cover up child sex scandals involving MPs in the past in order to have more power over backbenchers.
Mrs May told MPs: "In recent years, we have seen appalling cases of organised and persistent child sex abuse. This includes abuse by celebrities like Jimmy Savile and Rolf Harris, as well as the systematic abuse of vulnerable girls in Derby, Rochdale, Oxford and other towns and cities."
Mrs May, who said a "shocking" number of police investigations were being carried out into alleged child abuse, said the panel's composition and terms of reference would be set out shortly.
She also announced a separate review into the Home Office's handling of sex abuse allegations passed to the department between 1979 and 1999.
An investigation found last year that the department had lost track of 114 documents relating to alleged paedophile activities. It is not able to say whether they have been lost or destroyed.
The new review will be headed by Peter Wanless, the chief executive of the NSPCC, and will report within 10 weeks to Mrs May and to Dominic Grieve, the Attorney General.
The Independent disclosed yesterday that allegations of a Westminster paedophile ring were passed in 1983 to the then Director of Public Prosecutions, Sir Thomas Hetherington, as well as the then Home Secretary, Leon Brittan.
Q | How did we get here?
A | Theresa May's announcement was the culmination of a long-running controversy sparked by Tom Watson, the Labour MP for West Bromwich East. In an October 2012 parliamentary question, he suggested that there was evidence, from the 1992 conviction of abuser and discredited child expert Peter Wrighton, of a "powerful paedophile network linked to Parliament and No 10".
He later asked for details of a dossier compiled by the late MP Geoffrey Dickens, who claimed to have uncovered an Establishment paedophile ring and passed papers in the 1980s to the then Home Secretary, Leon Brittan. But a Home Office review of documents linked to child abuse, submitted over 20 years, reported in 2013 that more than 100 papers had gone missing or been destroyed.
Details of the review came to light only after another MP, Simon Danczuk, called on Lord Brittan to say what he knew about the documents.
Q | What was in the papers?
A | They contained claims about alleged child abuse in care homes, the supposed top-level infiltration of the Paedophile Information Exchange – a pro-paedophile group – and, most explosively, reputed details about senior figures involved in abuse.
Yesterday, Ms May said that the independent review of the documents "found no record of specific allegations by Mr Dickens (pictured below) of child sex abuse by prominent public figures". The review found 13 items of information about alleged child abuse. The police already knew about nine of them.
Q | Have the police acted on the information?
A | The Metropolitan Police has been investigating allegations of a paedophile ring linked to Westminster and of abuse in care homes.Two men, care home manager John Stingemore, and priest Tony McSweeney, were charged a year ago with sexual assault at a London care home in cases that date back to the early 1980s. Lord Brittan was questioned by police over a rape allegation last month that was not part of the child abuse allegations. He denies any wrongdoing.
Q | What happens now?
A | The two inquiries announced yesterday are among a series of investigations that are being carried out related to different aspects of historic child abuse. These include an ongoing investigation by the National Crime Agency into abuse at children's homes in North Wales, and one by the Department for Education over attacks by Jimmy Savile on children at schools and care homes. Ms May yesterday said that the larger inquiry would not report until after the General Election, but she held open the possibility of it becoming a full public inquiry which would have the power to compel witnesses to give evidence.
By Paul Peachey
Join our new commenting forum
Join thought-provoking conversations, follow other Independent readers and see their replies