Theresa May criticised for confusion over whether foreign doctors can stay in the country
Prime Minister suggested doctors from overseas would only be welcome until more British doctors 'are able to be trained and come on board'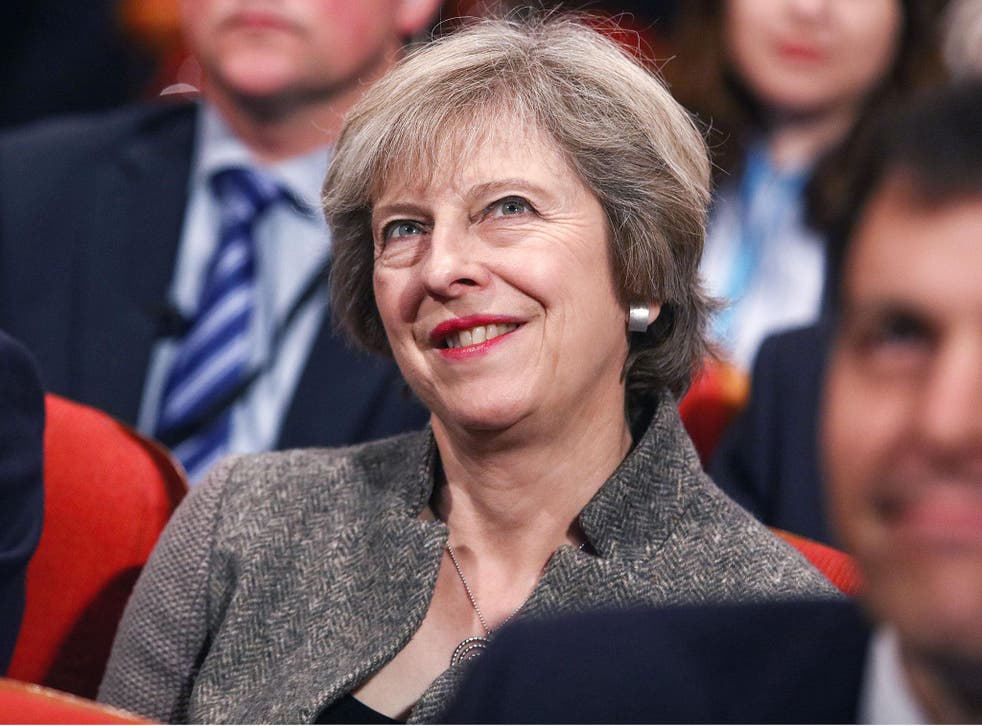 Theresa May is facing growing criticism after refusing to confirm that foreign-born doctors will be allowed to stay in the country when they are no longer needed.
The Prime Minister came under fire after suggesting on television that doctors from overseas would be in the UK "until" the NHS has trained enough home-grown recruits.
In a later interview, Ms May failed – despite being asked three times – to clear up the confusion, pointing instead to her desire to "see more British doctors being trained" saying it would be up to hospitals who they employed.
It came after Health Secretary Jeremy Hunt had already announced plans to train up to 1,500 more doctors a year to end the NHS's reliance on foreign staff by 2025.
Ms May was first asked on BBC Breakfast: "Can you reassure those doctors, nurses, other staff working in the NHS from overseas they are welcome to stay here in that interim period?"
She replied: "Yes. There will be staff here from overseas in that interim period until the further number of British doctors are able to be trained and come on board in terms of being able to work in our hospitals."
Then in the later interview after being repeatedly asked if foreign doctors could be told to go home, she said: "This is about ensuring that we have more British doctors trained so that they can take places in the NHS.
"It will be for hospitals to decide who they employ in terms of the openings they have."
Currently for people from outside the EU, the right to remain in the UK is normally dependent on having a work permit, Government sources confirmed.
Tim Farron, the Liberal Democrat leader, accused the Prime Minister of leaving foreign doctors in limbo with an approach that "threatens their job".
He said: "This is an insult to the hard threatens their job working medical professionals who have worked tirelessly in our NHS for years.
"At a time when the NHS is already suffering staff shortages and low morale, it is beyond belief that people who claim to care about our health service would contemplate saying these stupid things."
Scotland's first minister Nicola Sturgeon tweeted: "The arrogance of this from UKG is breathtaking...like they're somehow doing these doctors a favour by 'allowing' them to save lives here."
Mr Hunt had already been criticised after proposing to fine junior doctors if they move abroad soon after finishing their training, to reimburse the taxpayer's investment in them.
Under the plans, medics would be required to work for the NHS for at least four years after graduation, or be forced to repay some of the £220,000 bill for their training.
The British Medical Association (BMA) said Mr Hunt should tackle the underlying reasons for doctors opting to move abroad, "rather than forcing doctors to stay in the health service".
In his conference speech, Mr Hunt said the current 6,000-a-year cap on students at medical schools would be scrapped, with extra places available from the 2018-19 academic year.
One in four of the medical workforce has moved to this country – "often taken from developing countries who need them", he said.
Mr Hunt heaped praise on "fantastic job" performed by foreign-born doctors, but set a target to make the NHS "self-sufficient" by 2025.
Join our new commenting forum
Join thought-provoking conversations, follow other Independent readers and see their replies